Scott Walker Is Running For President
After a false start on Friday, the Republican governor of Wisconsin officially announced Monday he has entered the race.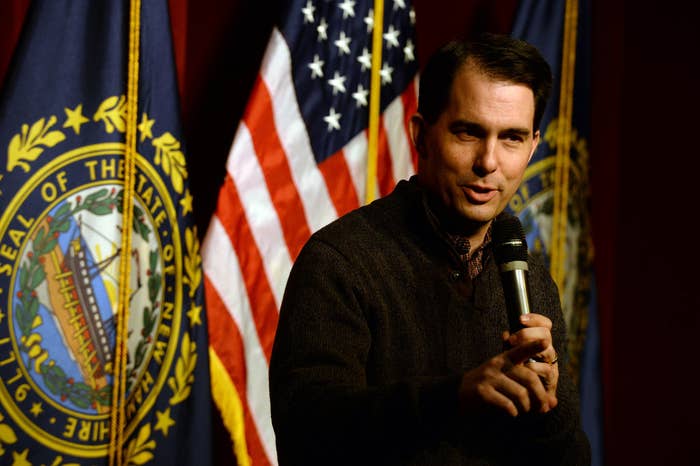 Wisconsin Gov. Scott Walker formally announced he is running for president via Twitter on Monday.
The Walker campaign released a video this morning, touting his conservative record as governor.
"In Wisconsin, we didn't nibble around the edges," Walker said in the video. "We enacted big, bold reforms that took power out of the hands of the big government special interests and gave it to the hardworking taxpayers — and people's lives are better because of it."
"We fought and won. In the Republican field, there are some who are good fighters, but they haven't won those battles. And there are others who've won elections, but haven't consistently taken on the big fights. We showed you can do both. Now, I am running for president to fight and win for the American people."
The Wisconsin governor, best known for his battles with public unions, has pitched himself as a more populist candidate than the other contenders in the race.
Walker passed a budget that required public workers to contribute more money to their pension plans and limited collective bargaining in the public sector. The unions in his state protested for weeks, ultimately forcing a recall election in 2013. Walker survived the recall election, his third win in statewide election in a blue state.
On Friday, a tweet went out saying Walker was in the race. A Twitter spokesperson said that it wasn't the Walker campaign's fault.
Walker joins a crowded field of Republicans running for the nomination, with more candidates still expected to announce before the first GOP primary debate in August.
Walker is expected to make a formal announcement speech in Wisconsin Monday afternoon.