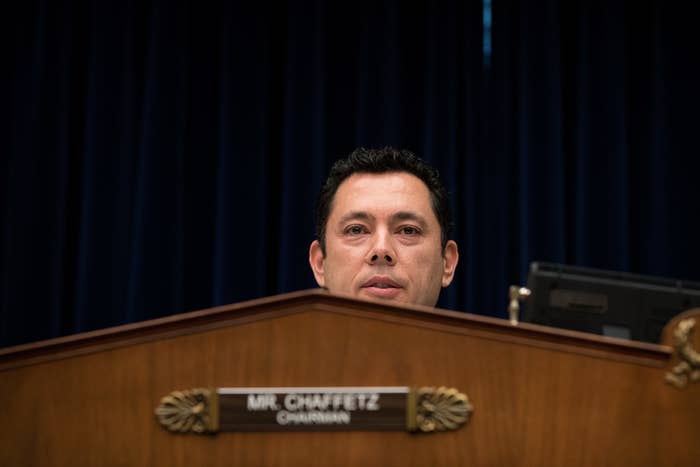 Congressman Jason Chaffetz, chairman of the House Oversight and Government Reform Committee, told FBI Director James Comey during a hearing on Thursday that he will request that the bureau investigate whether Hillary Clinton lied under oath about the presence of classified information in her emails.
"Did Hillary Clinton lie?," Chaffetz asked Comey.
"To the FBI? We have no basis to conclude that she lied to the FBI," Comey answered.
"Did she lie to the public?" Chaffetz asked.
"That's a question I'm not qualified to answer. I can speak speak about what she said to the FBI," Comey answered.
Chaffetz then asked Comey if Clinton lied under oath when she told Rep. Jim Jordan under oath that, "there was nothing marked classified on my emails either sent or received." Comey said he hadn't reviewed that testimony, but was aware of its existence, and noted that there hadn't been a referral from Congress to investigate the veracity of the testimony.
"Do you need a referral from Congress to investigate her statements under oath?," Chaffetz asked.
"Sure do," Comey responded.
"You'll have one." Chaffetz said. "You'll have one in the next few hours."
The exchange took place at hearing on Thursday called by Chaffetz to examine how Comey reached his recommendation to not prosecute Clinton for her handling of classified information while serving as secretary of state. In his opening statement, Comey defended his decision, saying it was made by "people who do not give a hoot about politics but who cared about what are the facts, what is the law, and how have similar people, all people, been treated in the past."