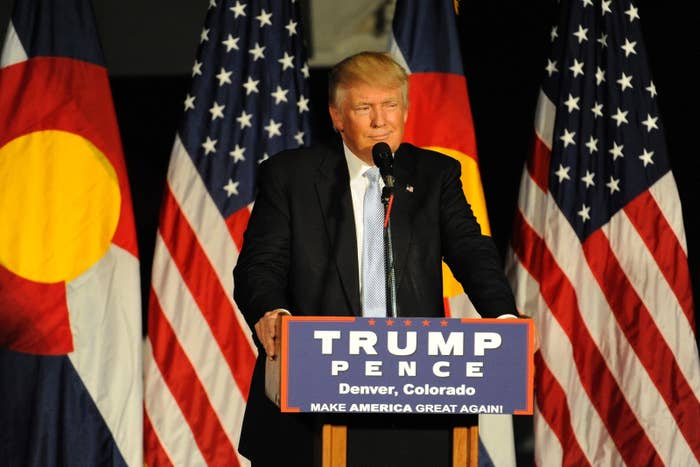 The National Football League is denying that they sent a letter to Donald Trump complaining about the presidential debate schedule, something Trump claimed in an interview with ABC News this weekend.
"While we would obviously wish the Debate Commission could find another night, we did not send a letter to Mr Trump," NFL spokesperson Brian McCarthy told BuzzFeed News in a statement. CNN's Brian Stelter first reported that the NFL did not send a letter to Trump.
In an interview with ABC News' George Stephanopoulos, Trump complained that two of the debates are up against NFL games, and claimed that the organization sent him a letter calling the schedule "ridiculous."
"Well, I'll tell you what I don't like. It's against two NFL games," Trump said. "I got a letter from the NFL saying, 'This is ridiculous. Why are the debates against—' 'cause the NFL doesn't wanna go against the debates. 'Cause the debates are gonna be pretty massive, from what I understand, OK? And I don't think we should be against the NFL."

Trump initially raised issues with the debate schedule in a tweet on Friday, in which he accused Hillary Clinton and the Democrats of rigging the debate schedule.
The nonpartisan Commission on Presidential Debates determined the debate schedule in September 2015.