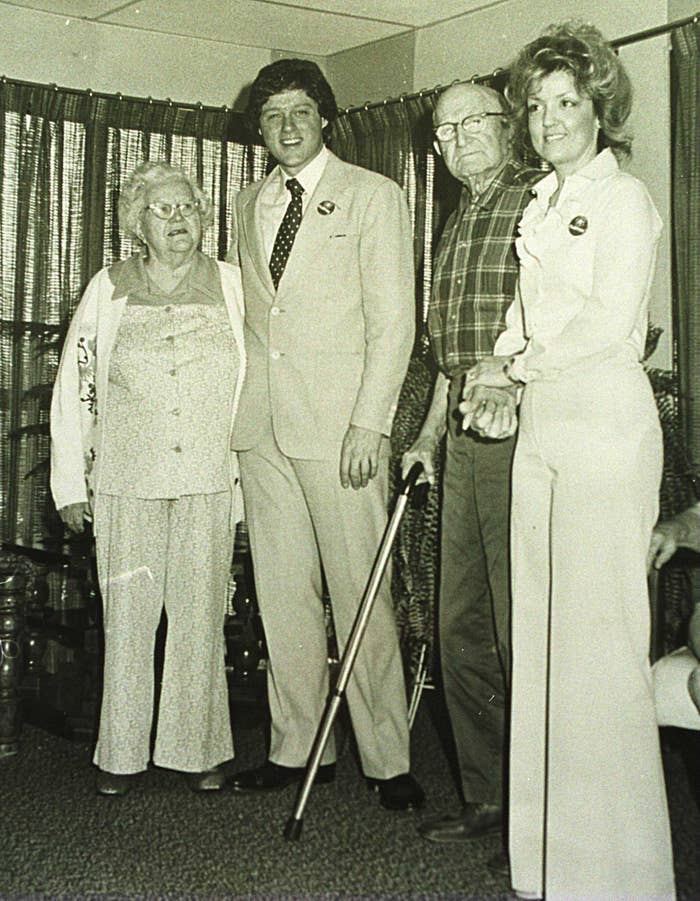 NBC News pursued, but ultimately did not obtain, an on-air interview with Juanita Broddrick, the woman who 17 years ago publicly accused Bill Clinton of sexually assaulting her in the '70s in an interview with the network's newsmagazine show Dateline.
A producer for NBC News traveled to Van Buren, Arkansas, and met with Broaddrick on Saturday in an attempt to secure a sit-down interview, BuzzFeed News has learned.

The producer, according to a source familiar with the exchange, told Broaddrick that the network was trying to arrange a sit-down interview with several women who had accused Bill Clinton of sexual assault in the past, and specifically named Kathleen Willey, the White House aide who accused Bill Clinton of assaulting her in 1993, as one of the accusers the network wanted to pursue. When reached for comment, Willey told BuzzFeed News that she had not been contacted by NBC.

The source said the producer indicated to Broaddrick that she had worked on the Bill Cosby story for NBC, and asked if Broaddrick was aware of any women who may have been sexually assaulted by Bill Clinton but had not yet come forward.
Though the source understood the interview on offer to be with Andrea Mitchell, an NBC News official said the interview was in fact not being pursued for Mitchell.
Broaddrick, according to the source, ultimately declined NBC's request.

An NBC spokesperson told BuzzFeed News that it was the network that made the decision not to do the story.
"When Juanita Broaddrick went public last week, NBC News sent an associate producer to Arkansas to see if there was anything new in her story. We established there was not, and decided not to pursue it any further," the spokesperson said.
Broaddrick re-emerged last week on Twitter, writing, "I was 35 years old when Bill Clinton, Ark. Attorney General raped me and Hillary tried to silence me. I am now 73.... it never goes away." Broaddrick's allegations received renewed attention later last year, when Democratic presidential candidate Hillary Clinton received questions about believing rape accusers and Donald Trump began talking on the campaign trail about Bill Clinton's sexual history. Notably, NBC News has not run a story about Broaddrick on any of its broadcasts since Broaddrick has re-emerged.

NBC's decision to look into to the Broaddrick story revives a heated media controversy from 1999. Broaddrick first came forward to NBC News in an interview that aired on Dateline in February 1999. That interview was heavily vetted by NBC News brass for more than a month, and faced internal opposition from Nightly News anchor Tom Brokaw, according to reports from the time, something two people involved also confirmed to BuzzFeed News. The interview finally aired Wednesday, Feb. 24, 1999, opposite the Grammy Awards on CBS. When Bill Clinton was asked about the accusation at a press conference the next month, he referred it to his attorney, who denied that a sexual assault took place.
Now, almost 20 years later, Trump and some others have revived Broaddrick's claims as a weapon against Hillary Clinton. And the advent of social media — and the change in attitudes towards the treatment of sexual assault accusations — have reignited the debate on what, if any, relevance they have to Hillary Clinton's campaign to be president.