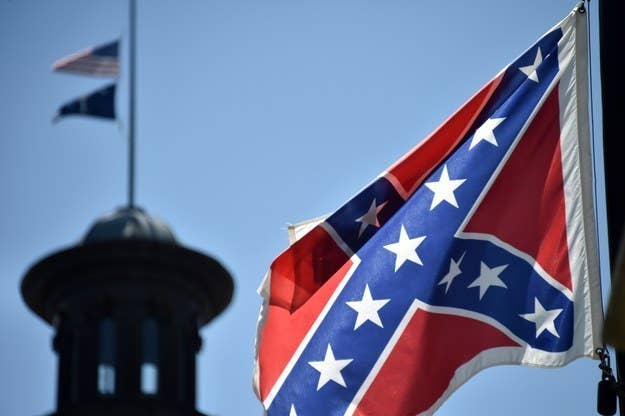 In a tweet Saturday, former Republican nominee for president Mitt Romney called for the Confederate Flag flying above the South Carolina Capitol to be taken down, describing it a "symbol of racial hatred."
Romney's statement insisting on the flag's removal is the strongest from a member of the Republican party since a white gunman walked into a historically black church and killed nine people Wednesday. Romney made a similar statement in 2008.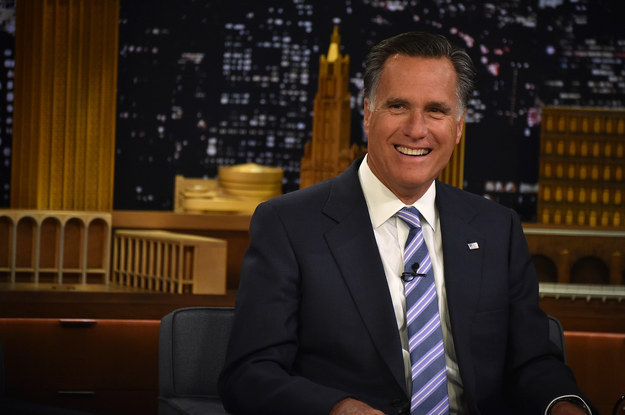 In response to a BuzzFeed News request, a spokesperson for Hillary Clinton pointed to a 2007 Associated Press interview in which then-Senator Clinton said she wanted the flag removed from the South Carolina Capitol.
"I think about how many South Carolinians have served in our military and who are serving today under our flag and I believe that we should have one flag that we all pay honor to, as I know that most people in South Carolina do every single day," Clinton, who was then running for the Democratic presidential nomination, told the Associated Press.
"I personally would like to see it removed from the Statehouse grounds."
A spokesperson for Sen. Ted Cruz told BuzzFeed News that the candidate believes the issue of the Confederate Flag is "a decision up to the people of South Carolina."
Republican presidential candidate Jeb Bush in a statement said the flag belongs in a museum. As Florida Governor in 2001, he had the flag quietly removed from the state Capitol.
In a statement to BuzzFeed News, Wisconsin Governor Scott Walker said that the Confederate flag is a "state issue."
"The horrific crime committed on Wednesday in Charleston was done by a racist and evil man. I condemn both his acts and his beliefs.
"As I said upon first hearing the tragic news, Tonette and I send our prayers out to the families and friends of those who were killed in Charleston. We pray for this community and the nation as a whole.
"Clearly, we need to act at all levels to begin the healing - not just in Charleston but across the country - when it comes to divisions over race. Now, more than ever, we need to find ways to bring our country together.
"The placement of a Confederate flag on the Capitol grounds is a state issue and I fully expect the leaders of South Carolina to debate this but the conversation should wait until after the families have had a chance to bury and mourn their loved ones."
According to the Washington Post, Marco Rubio told reporters in Miami Saturday that the debate should be among those inside South Carolina, not "outsiders."
"This is an issue that they should debate and work through and not have a bunch of outsiders going in and telling them what to do," Rubio told reporters.
A spokesperson for Carly Fiorina, in response to a BuzzFeed News request, pointed to comments the candidate made to the press at the Faith and Freedom Coalition's "Road to Majority" conference in Washington.
"I think it's clearly a symbol that is very offensive to many, but my personal opinion is not what's relevant here," she said. "What's relevant here is what the people of South Carolina choose to do next."