Let's Talk About The Brooch Maria Bartiromo Wore At The GOP Debate
Brooch game was strong.
At Tuesday night's Republican debate, candidates tried to score points over the national debt and tax policy.
But the only clear winner was Maria Bartiromo's brooch.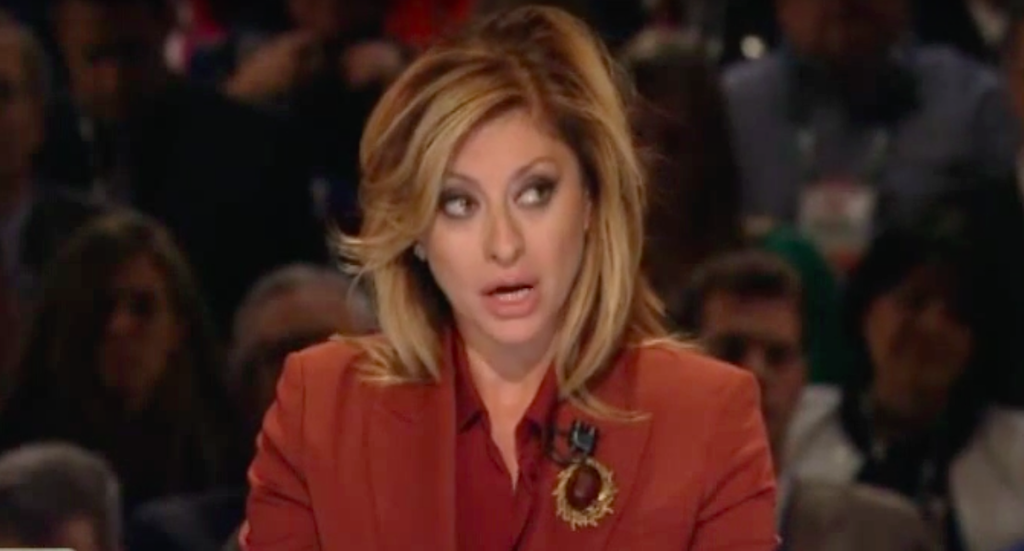 For starters, it looks like the Mockingjay pin from the Hunger Games...
... or a horcrux.
Some joked the brooch was the bright object spotted in the California night sky (it was actually a trident missile).
Others compared the look to Cersei Lannister from Game of Thrones.
A defense mechanism...
A stealth tool...
A sign...
One person asked if anyone was talking about the brooch.
The answer is YES.