Lindsey Graham Is Running For President
The senator from South Carolina made it official Monday.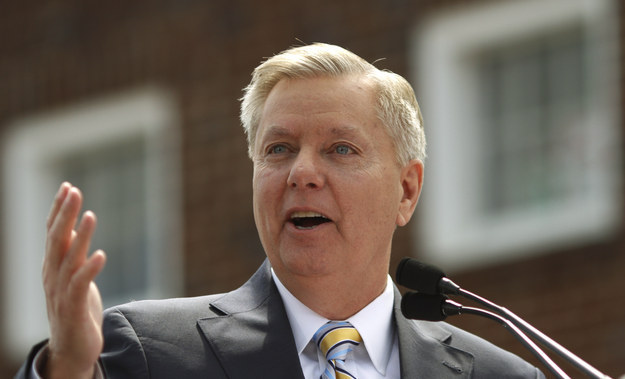 Sen. Lindsey Graham announced Monday he will seek the presidency in 2016.
The South Carolina senator, who is considered a long shot for the Republican nomination, is expected to make his candidacy largely about his hawkish views on foreign policy, in an effort to inject his vision of a muscular American presence around the world into the 2016 debate.
"I've got one simple message: I have more experience with our national security than any other candidate in this race. That includes you, Hillary," Graham said Monday in his hometown of Central, South Carolina.
Aside from foreign policy, Graham also has staked out a position on immigration counter to most of the Republican field, advocating for a comprehensive approach to addressing the issue. The three-term senator was part of the so-called "Gang of Eight" in the Senate that authored an immigration bill that included a path to citizenship for undocumented immigrants.
Graham is the ninth announced Republican seeking the nomination in 2016.