Lincoln Chafee Is Running For President
The former governor of Rhode Island announced Wednesday that he will challenge Hillary Clinton for the Democratic nomination.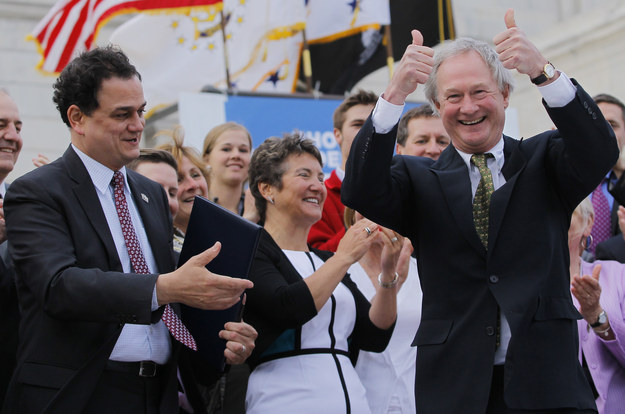 Former Rhode Island Gov. Lincoln Chafee formally entered the race for president Wednesday, joining Martin O'Malley and Bernie Sanders as a challenger to Hillary Clinton for the Democratic nomination.
"I enjoy challenges and certainly we have many facing America. Today I am formally entering the race for the Democratic nomination for president," Chafee said at George Mason University in Arlington, Virginia.
A former Republican senator, Chafee ran for governor as an independent before eventually joining the Democratic Party.
In the lead up to his formal announcement, Chafee has emphasized that he was the only Republican senator who voted against authorizing military action in Iraq. Chafee told The Washington Post last month that he thought Clinton's vote to authorize military action in Iraq was disqualifying.
"I don't think anybody should be president of the United States that made that mistake," Chafee said. "It's a huge mistake and we live with broad, broad ramifications today — of instability not only in the Middle East but far beyond and the loss of American credibility. There were no weapons of mass destruction."
Chafee barely registers in public opinion polls and has yet to launch any organized effort to raise money.