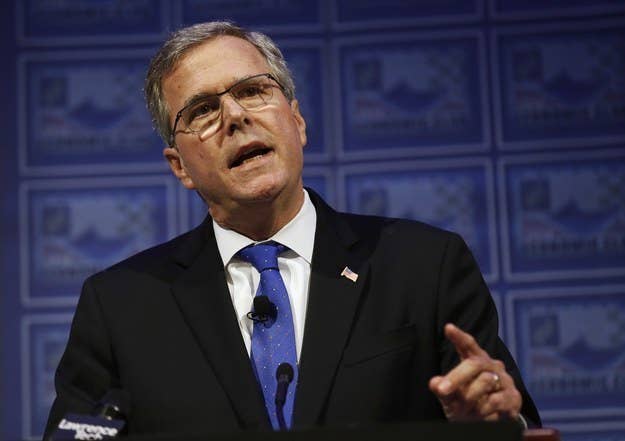 In the lead up to a likely 2016 presidential run, Jeb Bush made his eight years worth of emails as Florida governor public on a website set up by his political action committee, Right to Rise.
The emails, which span from 1999 to 2007, document Bush's time in the Florida governor's mansion. They also contain sensitive information about those who corresponded with Bush, including email and home addresses, social security numbers, and details of personal turmoil.
A spokesperson for Jeb Bush responded to a BuzzFeed News request for comment on the published emails, saying they asked the state of Florida to redact sensitive information from the emails in May of 2014.
"Last year, we requested the State specifically comply with Florida statute regarding exemptions and redactions," said Kristy Campbell. "
"We have redacted personal identifying information from two emails brought to our attention. We are doing an electronic search for any additional emails that may fall into this category and will do the same."
The potential violations of privacy contained in the archived emails were first reported by The Verge.
"In the spirit of transparency, I am posting the emails of my governorship here," reads a note from Bush on the website where the emails are publish. "Some are funny; some are serious; some I wrote in frustration. But they're all here so you can read them and make up your own mind."
In one public email, which has been redacted by BuzzFeed News, a man serving in the navy makes an appeal to Bush to have his mother pardoned or her record expunged. The email contains his mother's name and social security number.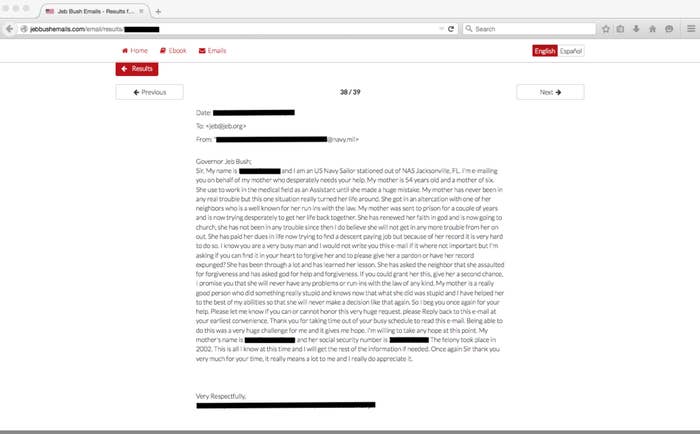 Another public email contains a resident's home and office phone numbers, mailing address, and personal email address.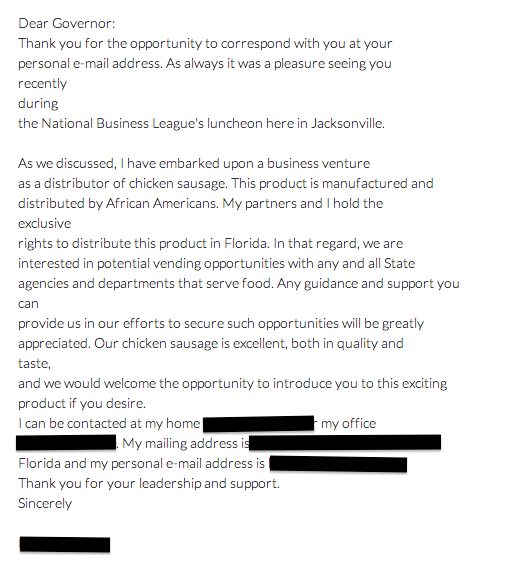 One Florida resident wrote Bush about Medicaid coverage of her son's ADHD medication. Her name and her son's name are not redacted in the email available on Bush's website.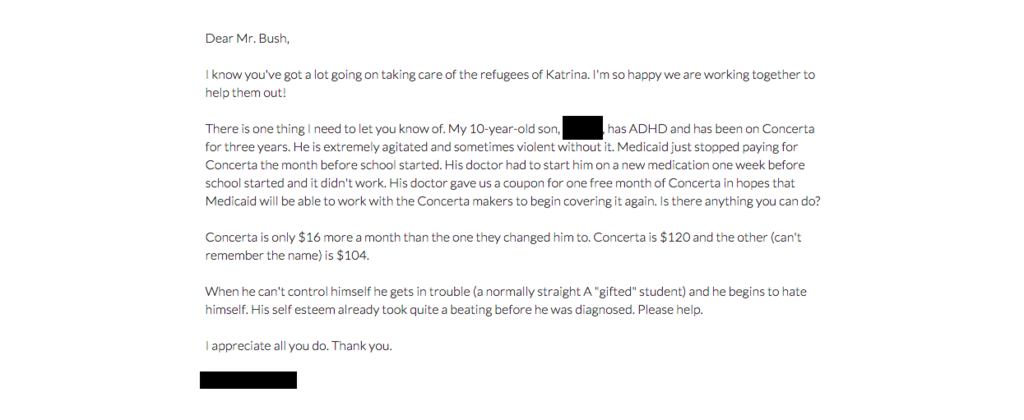 One email about a Florida resident's unemployment claim contains the claimant's social security number.