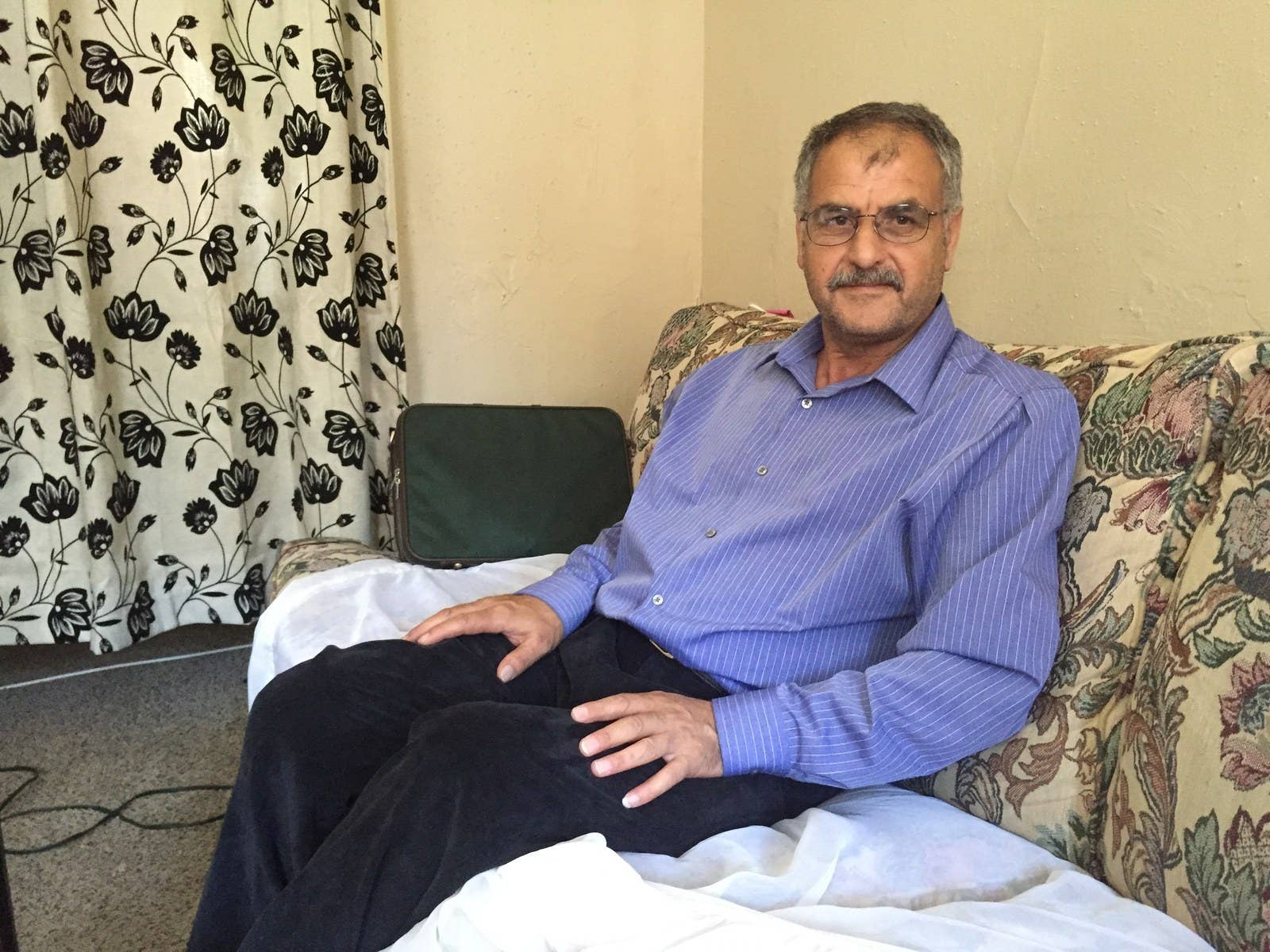 LANCASTER, Pennsylvania — In June, Farhan, his wife, and four of his children arrived from Jordan in Lancaster, Pennsylvania — an old American city nestled in the heart of Amish country and surrounded by acres of patchwork farmland.

"I like that it's very quiet here; there aren't any problems," Farhan said while sitting in the modest row house his family now calls home. He works the evening shift cleaning machinery at an egg-packaging plant outside the city. His children go to the local high school.
Farhan and his family are among the relatively small number of Syrian refugees — 1,500 in all — that the United States has resettled since the Syria's war began in 2011. The United Nations Office of the High Commissioner on Refugees (UNHCR) has registered more than 4 million around the world. To get to Pennsylvania, Farhan and his family endured an extensive vetting process, one that refugee advocates say is riddled with bureaucratic redundancies that lead to unnecessary and harmful delays.
Even as refugee resettlement advocates call for the Obama administration to greatly increase the number of Syrian refugees the U.S. takes in, they admit that U.S. resettlement program as it currently operates is ill-equipped to address large humanitarian crises.
Farhan and his family left Syria in the summer of 2012, fleeing their home in the border city of Daraa, where, a year earlier, the Syrian uprising against President Bashar al-Assad first began as a peaceful protest, but soon escalated into civil war. For the next three years, they lived as refugees in Irbid, Jordan, which is home to more than 100,000 Syrian refugees.
"Life in Jordan was very difficult," Farhan told BuzzFeed News. He declined give his last name because he still has family members in Jordan who are still undergoing the resettlement process. "The conditions were very bad. We were not allowed to work, and everything was very expensive. We used to get food stamps to some extent, but then they stopped doing that when many refugees began to come."
Like the other 630,000 Syrians living in Jordan, many of them in the Zataari refugee camp, Farhan hoped to get his family to a new, stable life. So he began the long process of resettlement. For a year, he went through multiple interviews with the International Organization for Migration and UNHCR — a hardship, Farhan said, because "we had to pay money to go back and forth and we didn't have any money." The first bit of good news came in the summer of 2014: Farhan and his family were being referred to the United States for resettlement.
"The steps through the United States government were very slow and tedious."
They made it through the process and arrived in the United States within a year, far more quickly than the average 18 to 24 months the State Department has said it typically takes to resettle Syrian refugees. The administration has attributed that long processing time to its labor-intensive and resource-intensive vetting process. One thing that may have sped up the processing time for Farhan's family is that his eldest son has a mental disability, which several refugee resettlement experts told BuzzFeed News could have facilitated the process.
Although the process for Farhan's family was quicker than most, it was not without complication. One of Farhan's sons was 18 when they fled Syria. He turned 21 during the U.S. application process, though — which, under U.S. resettlement rules (barring some exceptions), meant he had to be be taken off Farhan's application toward the end of the process and considered independently of the rest of his family.
"So after all the paperwork finished, my family got accepted, but my son got rejected. So we're here now, but my son is still back in Jordan," Farhan said. He is now in the process of trying to bring his son to the United States through a program called family reunification.
"The steps through the United States government were very slow and tedious," Farhan said of the process. "The European countries are a lot easier. My sister's kids went to Norway and it only took two months the entire process, while mine took about a year."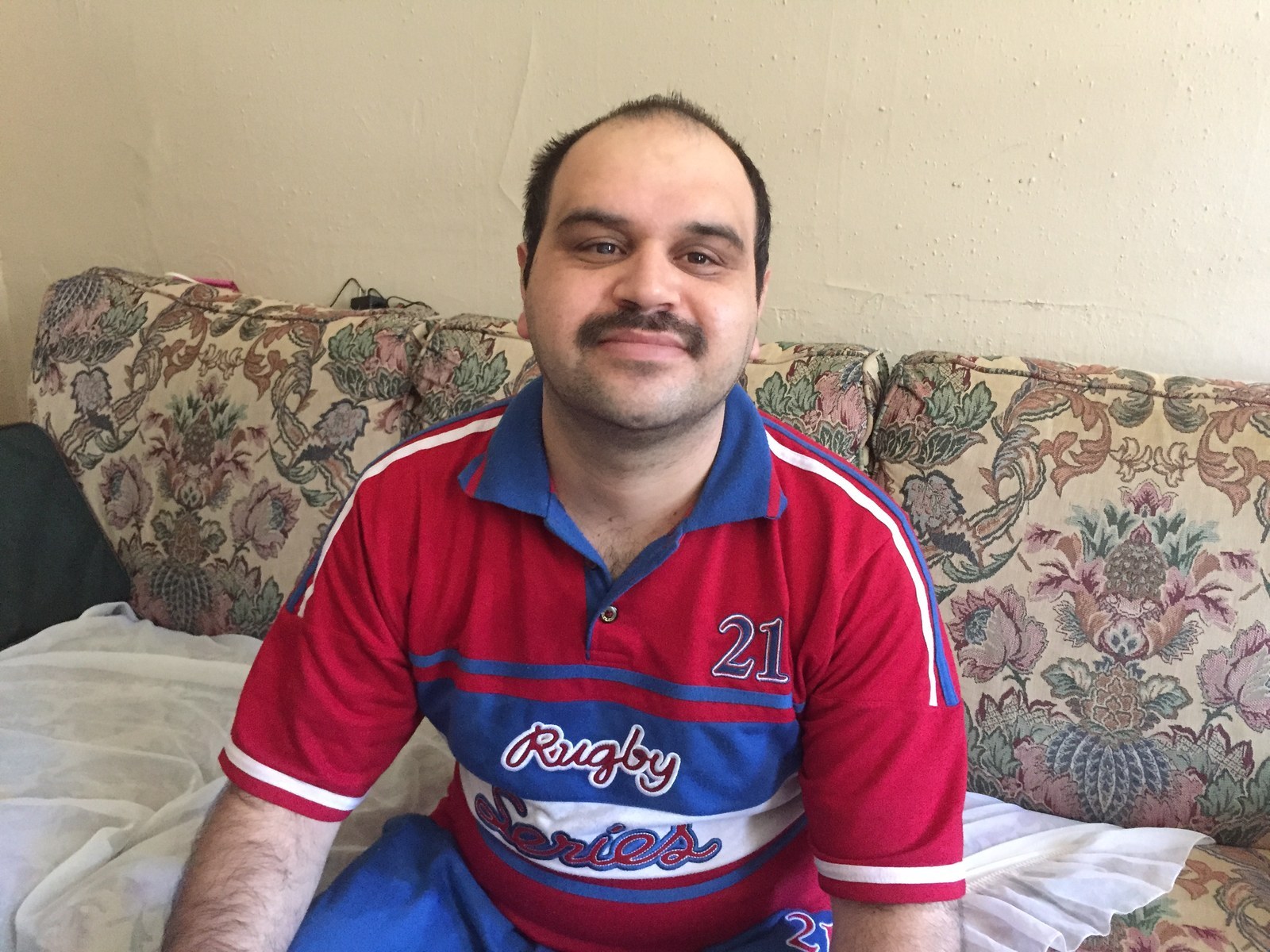 The story of Farhan's son is not atypical, refugee resettlement experts say. For all of the benefits of the U.S. refugee resettlement program — it's the largest and, aside from the high security requirements, one of the most accepting in the world — the multilayered application process and long processing times can have real effects on the ability for refugees to be successfully resettled.

Larry Yungk, senior resettlement officer at UNHCR, told BuzzFeed News that refugees who are in immediate danger and need to be moved quickly usually turn to European countries like Sweden, which typically take in fewer refugees than the United States annually but can move cases as fast as a few weeks.
The processing time is, in part, by design — Syrian refugees are subject to multiple high-level security checks, biometric screening, a mandatory interview with the Department of Homeland Security, a medical screening, and a cultural orientation program (which consists of videos on housing, employment, education, and hygiene, among other topics) all before they are able to travel to the United States. Many countries in Europe will accept a refugee application based simply on a case file.
But officials outside government who are involved in the refugee resettlement process told BuzzFeed News that any delay in the process, usually caused by the security clearance portion of the application, can result in refugees having to jump through the same hoop multiple times.
The medical screening is valid for only six months, and most security checks expire after 15 months. If a Syrian refugee hasn't traveled to the United States within 15 months, the refugee is required to reinterview with DHS. Given that the current processing time for Syrian refugees is 18 to 24 months, many refugees are likely to have to repeat steps. The prospect of repeating steps can pose an added financial and logistical burden; for example, a refugee might need to pay to travel some distance for a new physical.
In the past, this process has also created delays for refugees of the Iraq War. António Guterres, the head of UNHCR, wrote to DHS in January 2012 to raise concerns about delays caused by security processing, encouraging the department to review the process with a focus on "streamlining and avoiding duplicative procedures that may result in the expiration and recycling of clearances." The next month, DHS announced it would extend the validity periods for two of the security clearances from 12 months to 15 months.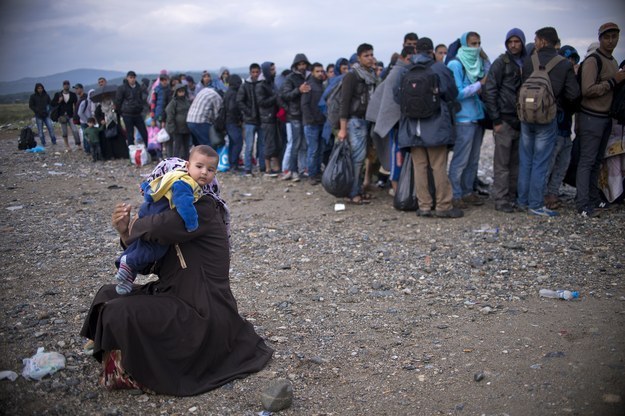 But advocates say those extensions, while helpful, don't go far enough to address the magnitude of the Syrian crisis and the government's own acknowledgement of how long the resettlement process currently takes. They point to past actions taken by the State Department and DHS in dealing with refugees from Iraq — mainly extending the the routine reinterview requirement from 15 months to 24 months — as evidence that the administration could be doing more.
"The administration should be re-examining current security-check processing, and examining where there are redundancies and when the timeline and validity periods create unnecessary delays for refugees," Jen Smyers, director of policy and advocacy for immigration and refugee program at Church World Service, told BuzzFeed News.
"We know where there is a will there's a way; many administrations have made exceptions for vulnerable groups in the past, and this administration has plenty of tools in its toolbox to address this issue."
Months after Farhan and his family arrived in the United States, the image of a drowned Syrian boy would spark international outrage and focus renewed attention on the plight of Syrian refugees displaced by the more than four-year-long war in their country.

Pressure at home and abroad quickly mounted on the U.S. government to significantly increase the number of Syrians it would resettle, and in early September, the Obama administration announced it would take in 10,000 refugees in 2016.
Many refugee advocates, while welcoming the increase as an improvement, were disappointed in the number. Former Secretary of State and Democratic presidential candidate Hillary Clinton has called on the administration to take in 65,000 refugees next year. Some refugee groups are calling for the U.S. to resettle 100,000.
Not everyone agrees. Some Republicans have raised security concerns about accepting refugees after years of violence in Syria. The policy behind accepting more refugees, Sen. Ted Cruz wrote in a recent letter to administration officials, "[has] prioritized the needs of foreign nationals of unknown backgrounds, affiliations, and motivations over the safety and security of American citizens. Far more information is needed than what is currently available to permit this to continue."
In some of the first national polling on the issue, Pew found that a narrow 51% of Americans supported the decision to accept more refugees.
"It's all destroyed. I have no hope that it will get better."
For Farhan, life in the United States has been an adjustment, but he says his new country has pleasantly surprised him. "Generally in the Middle East we have a negative view of the United States. I was very surprised when I moved here — the people who live here are very simple and it's not what I thought it would be," Farhan said.

His biggest concern these days, aside from bringing his son to the United States, is the long walk his daughters make back and forth to school. While still in Jordan, Farhan says he was given the impression during cultural orientation that a school bus would pick his children up for school and drop them off. His house in Lancaster, however, is within a two-mile radius of the school, where there is no bus service. "In our cultures and traditions, it's not OK for a girl to walk all that distance by herself," he said.
As for whether he ever sees himself returning to Syria, he says, "It's a very difficult situation. It's larger than anyone can imagine. Even the bigger countries, like Russia and America, are not able to solve it. It's all destroyed. I have no hope that it will get better."