Hillary Clinton: We Are Finally "Where We Need To Be" On Syria Strategy
Clinton's comment during Saturday night's debate drew a rebuke from Republican presidential candidate Jeb Bush on Twitter.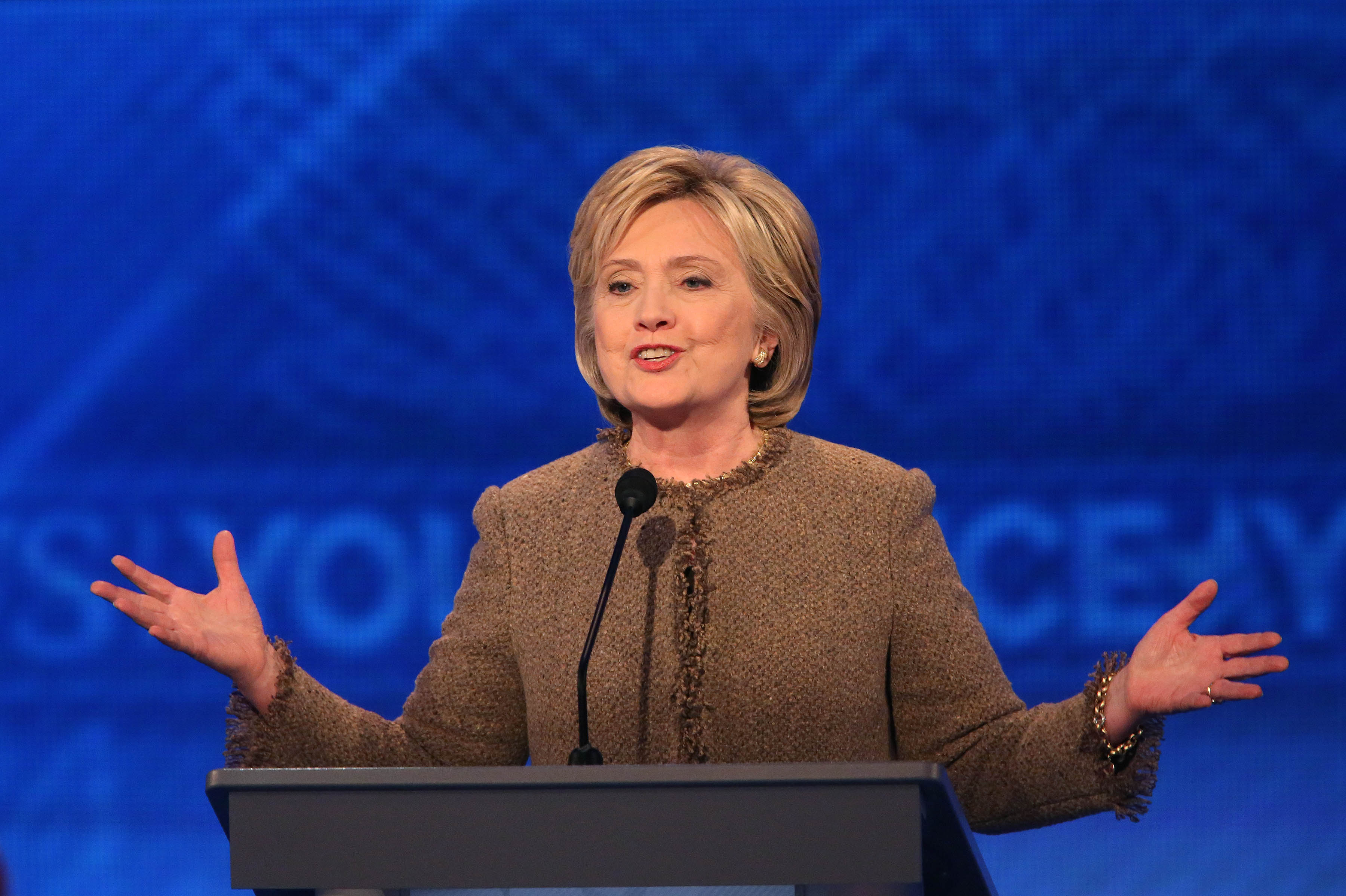 During Saturday night's Democratic presidential debate, Hillary Clinton said the United States was well positioned to address the conflicts in Syria.
"We now finally are where we need to be," Clinton said. "We have a strategy and a commitment to go after ISIS, which is a danger to us as well as the region. And we finally have a U.N. Security Council Resolution bringing the world together to go after a political transition in Syria."

Clinton made the comment during a heated back and forth with her opponents Martin O'Malley and Bernie Sanders over the role the U.S. should play in Syria. Both of her opponents argued that the U.S. should focus on destroying ISIS instead of deposing Syrian President Bashar Al-Assad.
"I wish it could be either/or. I wish we could say yes, let's go destroy ISIS and let's let Assad continue to destroy Syria, which creates more terrorists, more extremists by the minute," Clinton said in response to her opponents.
Republican presidential candidate Jeb Bush took to Twitter Saturday night to criticize Clinton for her remark: