Hillary Clinton: Trump Is Becoming ISIS' Best Recruiter
The Democratic front-runner hit Trump hard at Saturday night's debate over his rhetoric on Muslims.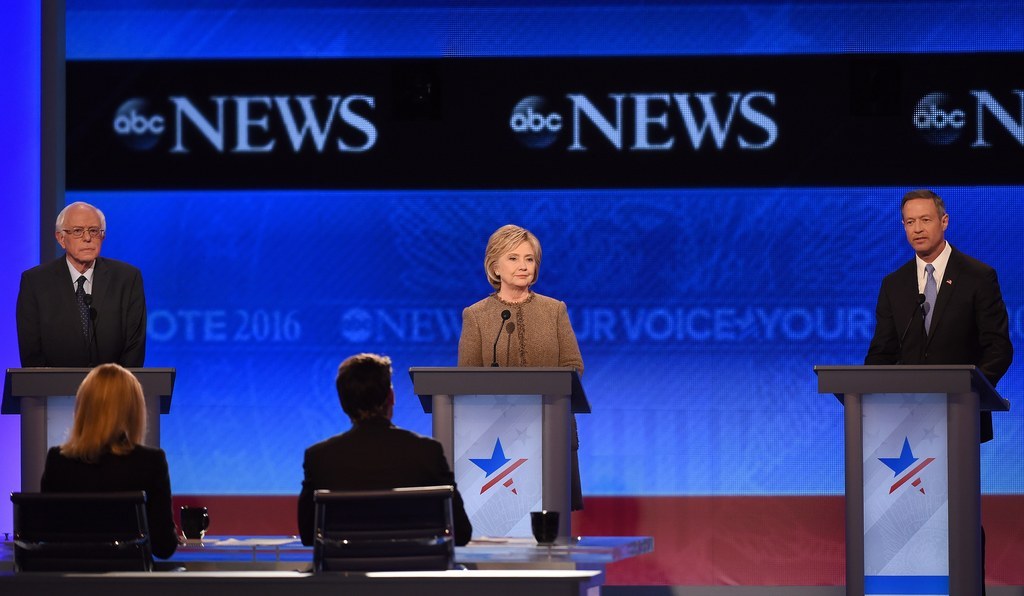 Hillary Clinton went after Republican front-runner Donald Trump for his comments on Muslims, saying at Saturday night's Democratic Debate that his rhetoric "fans the flames of radicalization" and is used as a recruitment tool by ISIS.
"He is becoming ISIS' best recruiter," Clinton said of Trump. "They are going to people showing videos of Donald Trump insulting Islam and Muslims in order to recruit more radical jihadists."
Clinton said Trump's rhetoric supports the "clash of civilizations" argument that helps ISIS's message the the West is waging a war on Islam.
Clinton added that Trump "has a great capacity to use bluster and bigotry" to inflame people, and said that Trump's comments alienate the very people the U.S. needs to help prevent attacks at home and fight ISIS abroad.