Hillary Clinton On VA Shooting: "We Cannot Wait Any Longer" To Stop Gun Violence
Clinton tweeted her reaction to the shooting death of two journalists just outside of Roanoke, Virginia on Wednesday.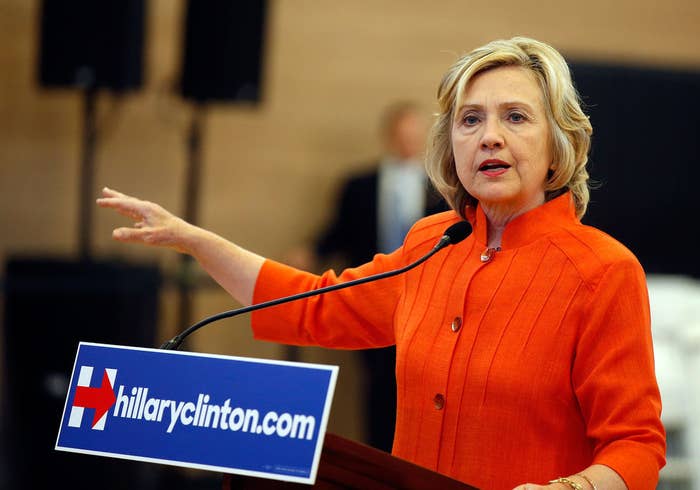 Hillary Clinton is calling for action on gun violence after two television journalists in Virginia were gunned down by a shooter during a live television interview Wednesday morning.
Later, at a press availability in Iowa, Clinton said she would take on gun violence, adding that she didn't want to "let another instance go by without trying to do more to prevent this incredible killing that is stalking our country."
Likewise, Virginia Gov. Terry McAuliffe, a longtime supporter of tighter gun restrictions, told the Washington Post it's time to "come together" to address gun violence.
"There are too many guns in the hands of people who should not have guns," McAuliffe said. "That is why I've long advocated for background checks. … We've got, in America, we've got to come together. There's too much gun violence in the United States of America."
Former Congresswoman Gabrielle Giffords, who survived a gunshot wound to head in 2011, and her husband Mark Kelly, issued a statement saying the United States has a gun problem.
"We are horrified to learn that two young journalists were murdered this morning doing the jobs they loved. As they worked on a beautiful summer morning, they were murdered by an armed assailant. While we don't yet know all the details of what happened this morning, we know that an attack like this on journalists is an affront to the values we all share.

"Our country has a gun violence problem, and shootings like these are far too common in our country. Many times, they happen behind close doors, in homes and schools and movie theaters. But this time, the horror unfolded live and on air, for all to see. Our thoughts and prayers are with those whose loved ones were taken from them this morning, with their colleagues at WDBJ7 in Roanoke, and with all Virginians as they mourn this shocking loss."