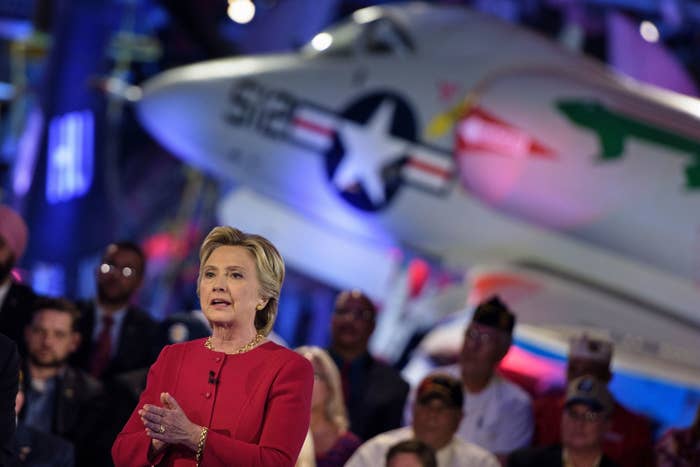 Democratic nominee Hillary Clinton poked fun at Libertarian candidate Gary Johnson for not knowing the city of Aleppo in Syria.
"You can look on the map and find Aleppo," Clinton said at a press conference on Thursday morning.
Earlier on Thursday, Johnson was asked on Morning Joe what he would do about Aleppo. His response: "And what is Aleppo?"
In a statement after the interview, Johnson said he "blanked."
"Can I name every city in Syria? No. Should I have identified Aleppo? Yes. Do I understand its significance? Yes," Johnson said in the statement.