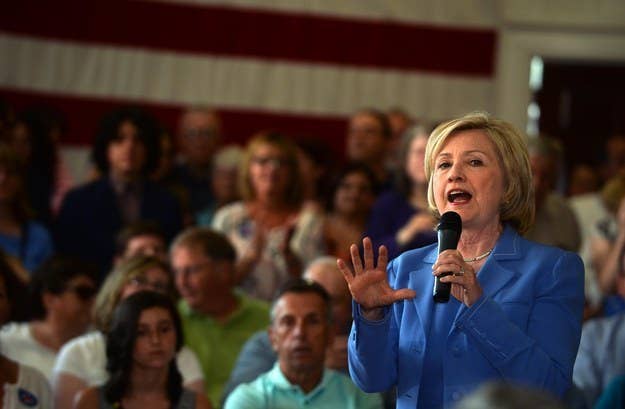 Hillary Clinton on Thursday wouldn't commit to supporting a $15 national minimum wage but said she is working with Democrats in Congress who are determining how high it can be set.
"I support the local efforts that are going on that are making it possible for people working in certain localities to actually earn 15," Clinton said in a response to a question from BuzzFeed News during a press availability in New Hampshire on Thursday.
"I think part of the reason that the Congress and very strong Democratic supporters of increasing the minimum wage are trying to debate and determine what's the national floor is because there are different economic environments. And what you can do in L.A. or in New York may not work in other places."
In June, Clinton spoke by phone to a gathering of "Fight for 15" organizers, a national movement to raise the minimum wage to $15.
"We need more cities and states to follow the lead of Los Angeles, St. Louis, and New York," Clinton said then, referring city legislatures that raised their local minimum wages to $15.
Next Wednesday, the New York wage board, convened by Governor Andrew Cuomo, is expected to make its recommendation for raising the state-wide minimum wage for fast food workers to $15.
Ruby Cramer and Cora Lewis contributed reporting.