Governors From Several States Say They Will Still Accept Syrian Refugees
As several state governors announced on Monday that they would refuse to accept Syrian refugees, governors in Pennsylvania, Vermont, Connecticut, Washington, and Colorado reaffirmed their willingness to resettle them.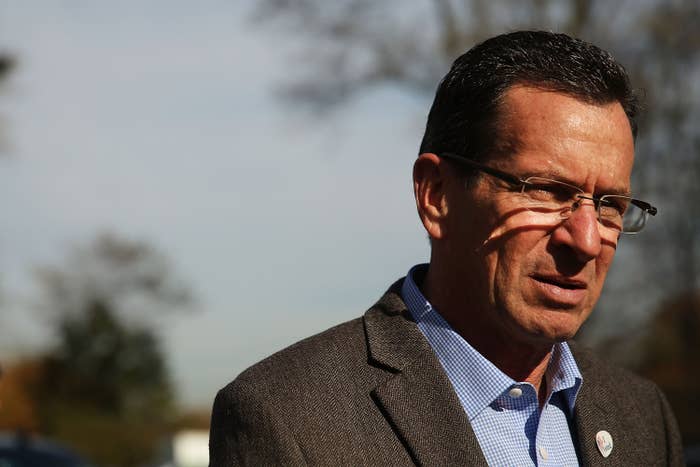 Governors in Pennsylvania, Vermont, and Connecticut reaffirmed their willingness to accept Syrian refugees after the terrorist attacks in Paris on Monday.
"The security work is being done … and I think the people who are coming here are political refugees as opposed to the folks who kind of, have gotten to Europe," Connecticut Gov. Dannel Malloy told a local news station.
Similarly, a spokesperson for Pennsylvania Gov. Tom Wolf told PennLive, "We must not lose sight of the fact that families leaving Syria are trying to escape the same violence and unimaginable terror that took place in Paris and Beirut."
More than a dozen state governors announced on Monday that they would take steps to prevent Syrian refugees from being resettled in their states.
Vermont Gov. Peter Shumlin said during a press conference that those governors were "stomping on the qualities that make America great."
"It's the spirit of all Vermonters to ensure that when you have folks who are drowning, who are dying in pursuit of freedom, that Vermont does its part," Shumlin said.
Colorado Gov. John Hickenlooper said in a statement, "We will work with the federal government and Homeland Security to ensure the national verification process for refugees are as stringent as possible. We can protect our security and provide a place where the world's most vulnerable can rebuild their lives."
Washington Gov. Jay Inslee similarly said in a statement his state would continue to accept Syrian refugees.
"Sadly, in the wake of these attacks, many people channel their fear and anger against ISIS into fear and anger against Muslims. At a time when millions of Syrian families are attempting to flee ISIS and seek refuge in safer parts of the world, including the United States, there are some who say it's time to close our doors to people whose lives are in peril," said Inslee.
"Washington will continue to be a state that welcomes those seeking refuge from persecution, regardless of where they come from or the religion they practice."