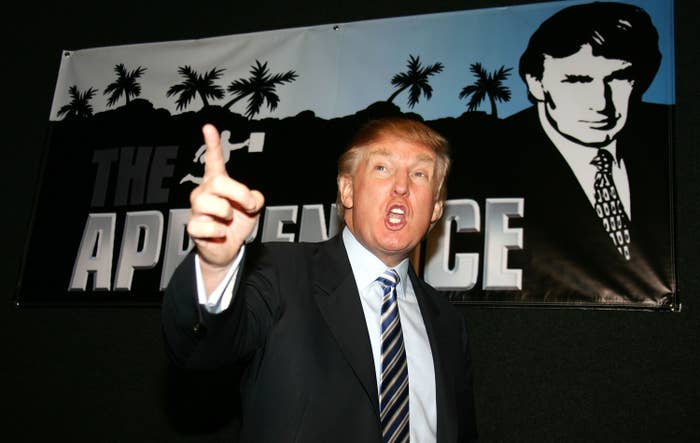 Donald Trump, running for president on his ability to make deals, is getting fleeced by local television stations across Ohio, according to data analyzed by BuzzFeed News.
In several television markets in the Buckeye State, Trump — the only candidate, he says, with the business acumen necessary to make Mexico pay for a wall on the southern border of the United States — has paid a significantly higher rate than the other federal candidates purchasing advertising time on the same station and in the same time slot.
For instance on the ABC-affiliate in Cleveland, Trump is paying a rate around three times higher than Bernie Sanders for orders placed on the same day and for the same three time slots: the 6 p.m. news, ABC's World News, and Good Morning America. Trump is paying $1,500 to Sanders's $400 for 6 p.m., $2,000 to Sanders's $600 for ABC's World News, and $1,400 to Sanders's $550 for Good Morning America.
"For a self proclaimed 'master negotiator,' that's quite an inefficient way to spend resources," said Nick Everhart, a national GOP media consultant and buyer based in Ohio.
A spokesperson for Trump did not immediately respond for a request to comment.
To be fair, media buying is a specialized craft — rates fluctuate based on demand and on privately negotiated terms. The market has, says Kantar Media/CMAG's Elizabeth Wilner, "a wild, wild west component to it."
But Trump, like other campaigns, is working through a middleman, in his case a Republican firm called Strategic Media Services, which declined to comment for this story.
On that same Cleveland station, in the 6 p.m. news slot and World News, the Trump campaign is paying double the rate of John Kasich's super PAC, even though by law federal candidates have access to the lowest unit rate available, giving them an upper hand in negotiations over so-called issue advertisers.
On the CBS-affiliate, also in Cleveland, Trump is paying hundreds more for ads than both Sanders and Clinton in three time slots. In Cincinnati, on the ABC station there, Trump is paying a significantly higher rate for ads in the 5 p.m. and 6 p.m. news slots than Clinton and Sanders.
Trump is paying $705 for 5 p.m. and $930 for 6 p.m. Sanders and Clinton are paying $440 and $580 for those same time slots.
The rate discrepancy is not isolated to broadcast. In one local cable buy on CNN in Cleveland, Trump paid hundreds more for ads throughout daytime and primetime than a similar buy from the Sanders campaign.