Donald Trump Is Feuding With Samuel L. Jackson Regarding Golf
Jackson questioned Trump's integrity on the golf course.
In an interview with United Airlines' Rhapsody magazine, Samuel L. Jackson said Donald Trump cheats at golf.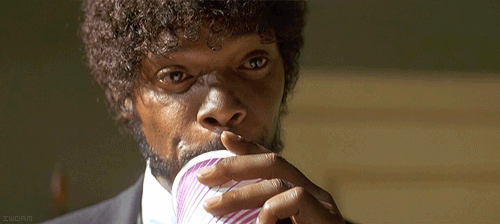 "But it's funny — last week or so, I actually got a bill from Trump National Golf Club. And I haven't been there in four or five years, so I had my assistant call. They said it was for membership dues. And I said, 'I'm not a member,' and they said, 'Yeah, you are — you have a member number.' Apparently he'd made me a member of one of his golf clubs, and I didn't even know it," Jackson told the magazine.
Jackson was asked who the better golfer was, to which he replied, "Oh, I am, for sure. I don't cheat."
Trump responded how you think: with weirdly specific criticism.
Jackson told Access Hollywood that it is "awful" Trump is worried about him.
Trump's been accused of cheating on the golf course plenty before, most notably in a detailed investigation by the Washington Post.
"When it comes to cheating, he's an 11 on a scale of one to 10," sportswriter Rick Reilly to the Post.
Trump didn't like that either.
"I always thought he was a terrible writer. I absolutely killed him, and he wrote very inaccurately. I would say that he's a very dishonest writer," Trump told the Post.