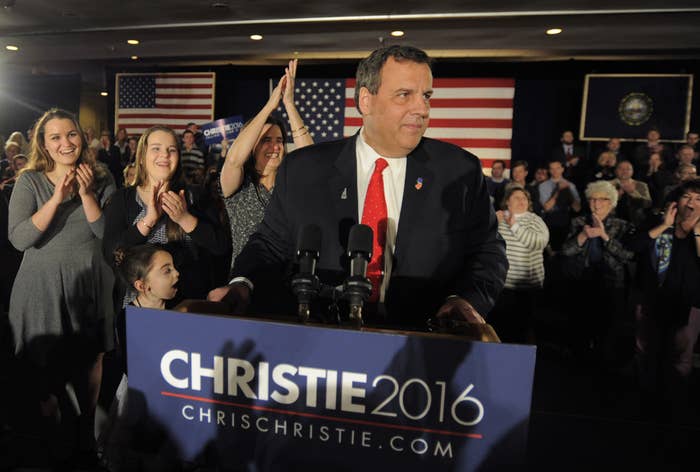 New Jersey Gov. Chris Christie is suspending his presidential campaign after a single-digit finish in New Hampshire on Tuesday, a staffer told BuzzFeed News.
Christie made the announcement at an all-staff meeting in Morristown, New Jersey.
After placing near-last in the Iowa caucuses, Christie had staked his campaign on a strong showing in New Hampshire, a state friendlier to more establishment-leaning Republicans. His campaign touted his debate performance over the weekend — in which he aggressively attacked Marco Rubio for repeating the same line about President Obama — as a turning point for the governor. While Christie may have damaged Rubio, who finished in a disappointing fifth place, the performance ultimately did not give his candidacy the boost it needed to deliver a victory in the granite state.
Christie had positioned himself as a more moderate Republican, with the executive experience needed to be president, drawing a contrast to Sens. Rubio and Cruz. Ultimately, Christie finished sixth in New Hampshire.
He told his supporters Tuesday night: "We came here to say that speaking your mind matters, that experience matters, that competence matters. That message was heard by a lot of folks, and it was stood for by a lot of folks here in New Hampshire, just not enough, not enough tonight."
Christie, echoing those comments, posted on Facebook Wednesday on his decision to drop out of the race: