Bobby Jindal Drops Out Of The GOP Presidential Race
The Louisiana governor's campaign never gained traction in the crowded GOP presidential primary.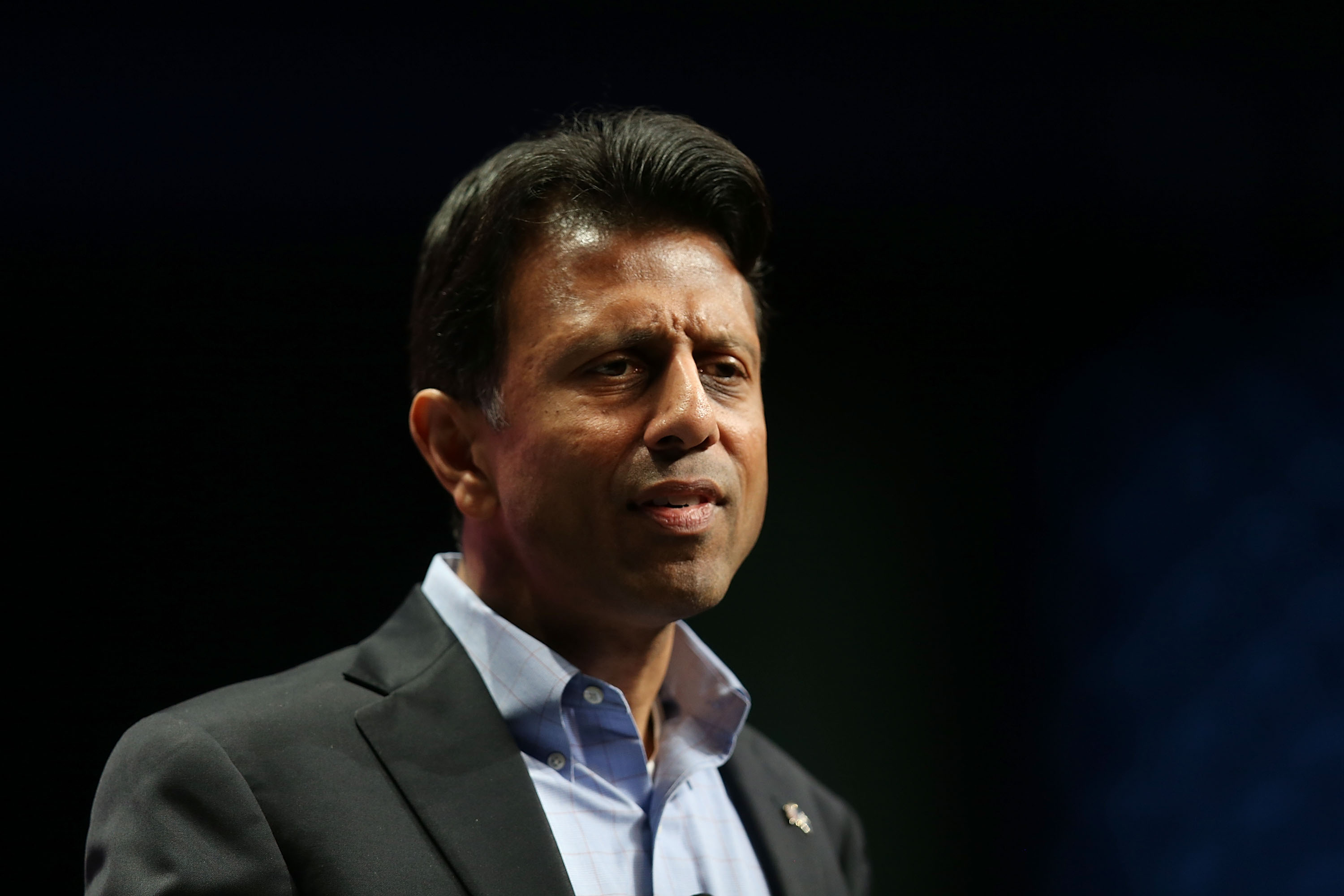 Louisiana Gov. Bobby Jindal announced on Tuesday evening that he is dropping out of the GOP race for president.
"This is not my time. I've come to the realization that this is not my time. So I came here to announce that I'm suspending my campaign for president of the United States," Jindal said on Fox News' Special Report with Bret Baier.
After launching his campaign in June, Jindal struggled to gain traction in a crowded Republican field. Lagging in national polls, Jindal never participated in a prime time presidential debate and instead was relegated to the undercard stage.
A former Rhodes scholar tasked with running Louisiana's state university system at age 28, Jindal was once billed as a top prospect in the Republican Party.
He won the governorship of Louisiana, a state with a long history of political corruption, on a reform campaign in 2008 that catapulted him to the national stage. National Republicans recognized Jindal as a young, smart, conservative figure — who, as the son of Indian immigrants, was also part of a newer, more diverse generation of Republican senators and governors.
But Jindal never quite recovered his political momentum after his disastrous response to the first State of the Union address of Barack Obama's presidency. And while Jindal has followed through on his promise to make significant changes to the way education looks in Louisiana, his governorship has not been particularly popular at home.

In a statement released Tuesday evening, Jindal reiterated that now wasn't his time and said he would go back to work at the think tank he started, AmericaNext.
"One of the things I will do is go back to work at the think tank I started a few years ago — where I will be outlining a blueprint for making this the American century," Jindal said.

"I realize that our country is off on the wrong track right now. Everyone knows that, but don't forget, this is still the greatest country in the history of the world — and every single one of us should start every day by thanking God that we are fortunate enough to be US citizens," Jindal said.