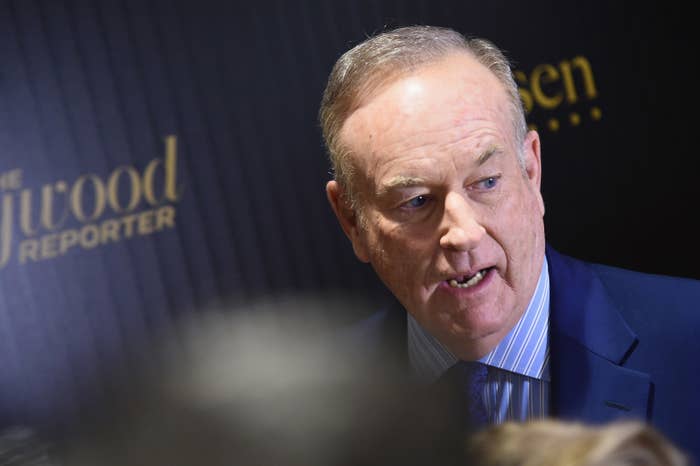 In an explosive lawsuit filed Monday against ousted Fox News CEO Roger Ailes and other top-level executives at the network, former Fox News host Andrea Tantaros through her attorney named several men who she alleges made unwanted advances toward her while she was at the channel — including host Bill O'Reilly and former Massachusetts Sen. Scott Brown.
Tantaros went public with sexual harassment allegations against Ailes in early August, claiming he made sexually charged comments on her appearance and asked her to "turn around" so he could get a look at her.
In the lawsuit, Tantaros's attorney Judd Burstein describes Fox News as a "a sex-fueled, Playboy Mansion-like cult, steeped in intimidation, indecency, and misogyny" and describes Ailes as a "sexual predator" who "did not act alone." Tantaros alleges Ailes retaliated against her for rebuffing his advances by removing her from The Five and ordering the Fox News media relations department to turn against her.
Fox News says the network does not comment on pending litigation. A source with knowledge of the legal proceedings told BuzzFeed News earlier in August that Tantaros was removed from Fox News air over a contract dispute involving her book.
The lawsuit names several men who Tantaros claims made unwanted sexual comments or advances toward her, including O'Reilly, Brown, Fox News correspondent John Roberts, on-air guest Ben Collins, and actor Dean Cain. None of these men, however, are named as defendants in the case.
Tantaros claims O'Reilly began sexually harassing her in February 2016, when he invited her out to Long Island where it would be "very private."
From the lawsuit: "O'Reilly ('O'Reilly'), whom Tantaros had considered to be a good friend and a person from whom she sought career guidance, started sexually harassing her by, inter alia, (a) asking her to come to stay with him on Long Island where it would be 'very private,' and (b) telling her on more than one occasion that he could 'see [her] as a wild girl,' and that he believed that she had a 'wild side.'"
Tantaros claims Fox News executive vice president Dianne Brandi informed her that she would no longer appear on the O'Reilly Factor after her complaints.
Former Sen. Scott Brown is also mentioned in the lawsuit; Tantaros claims he made sexually inappropriate comments on the set of Outnumbered and put his hands on her lower waist at lunch. Tantaros claims she reported his behavior to then–Fox News executive vice president Bill Shine, but nothing was done. Shine is now co-president of the network.
"Brown made a number of sexually inappropriate comments to Tantaros on set, including, and in a suggestive manner, that Tantaros 'would be fun to go to a nightclub with,'" the lawsuit reads.
"After the show was over, Brown snuck up behind Tantaros while she was purchasing lunch and put his hands on her lower waist. She immediately pulled back, telling Brown to 'stop.' Tantaros then immediately met with Shine to complain, asking him to ensure that Brown would never be booked on the show again. Shine said that he would talk to Scott. Thereafter, Shine and Scott ignored Tantaros's complaint, and continued to book Brown on Outnumbered."
Brown denied the allegations in a lengthy statement to BuzzFeed News.
"There were never any circumstances of any kind whatsoever in which I had any interaction with her or any other employee at Fox, outside the studio," Brown said. "If there was ever a chance encounter at a restaurant, or public place, all interactions were professional and cordial. All interactions and contacts were in the studio in NYC and always in full view of all staff, personnel and talent."
"In the 3 years I have been working there, I treat all people there the same, whether they be male or female," Brown said, adding, "If I am asked to make a witness statement of some sort, I look forward to that opportunity."
Tantaros also details a spring 2015 meeting with Shine in which he told Tantaros that Ailes was a "very powerful man" and that Tantaros needed to "let this one go." Shine told BuzzFeed News through a spokesperson earlier this month that Tantaros never made any complaints to him about Ailes sexually harassing her.

Tantaros' allegations come amid a flood of detailed allegations from former employees against Ailes, who resigned last month in the wake of former Fox News anchor Gretchen Carlson's sexual harassment suit against him.
Read the full complaint below: