The AP's Hacked Obama Tweet Moved The Market Over 100 Points
The Dow fell and then bounced right back up.
As soon as the hacked Associated Press Twitter tweeted that explosions in the White House had injured Barack Obama, huge sell-offs immediately send the Dow down 100 points.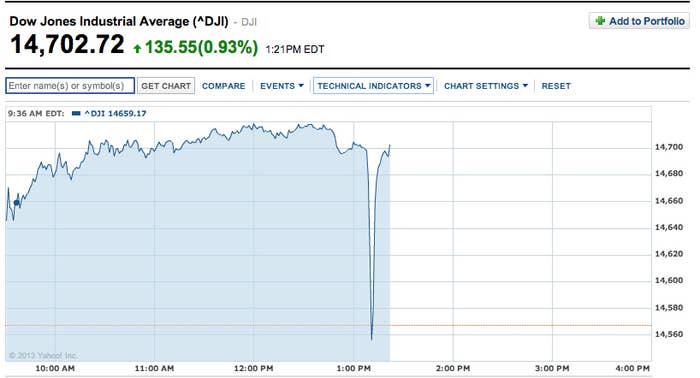 Just as fast, the market rebounded to exactly where it was at the time of the tweets, and overall it's up 135 points on the day. Just last month, certain Twitter feeds were added to Bloomberg terminals.