On July 14, Netflix released a new film titled To the Bone. The movie tells the story of a 20-year-old named Ellen (Lily Collins) who enters an inpatient program run by Dr. Beckham (Keanu Reeves) in an attempt to recover from anorexia.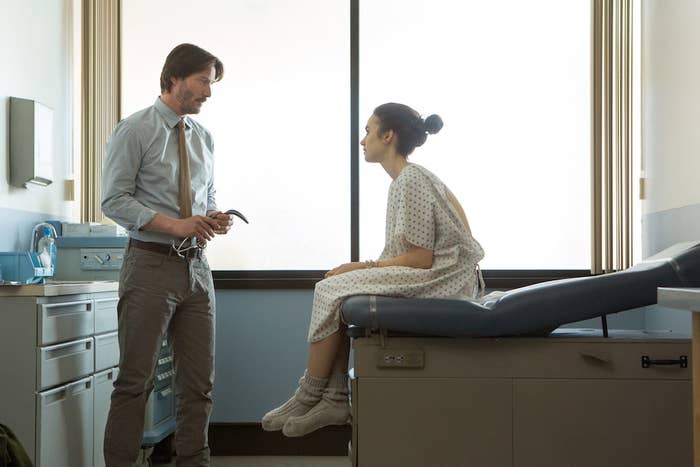 Ellen joins six other patients who live together under one roof, and their journey is not an easy one.
Toward the end of the film, Megan (Leslie Bibb) — one of the patients — has a miscarriage as a result of her eating disorder. Everyone takes the news pretty hard, and Dr. Beckham joins the group for breakfast to talk about the incident.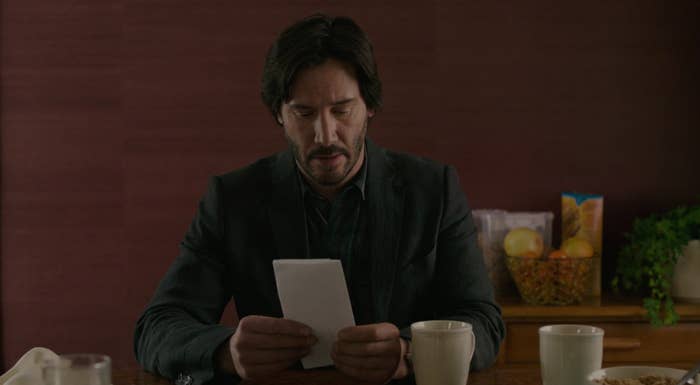 He asks Anna (Kathryn Prescott), another patient, to read a poem aloud to the rest of the table.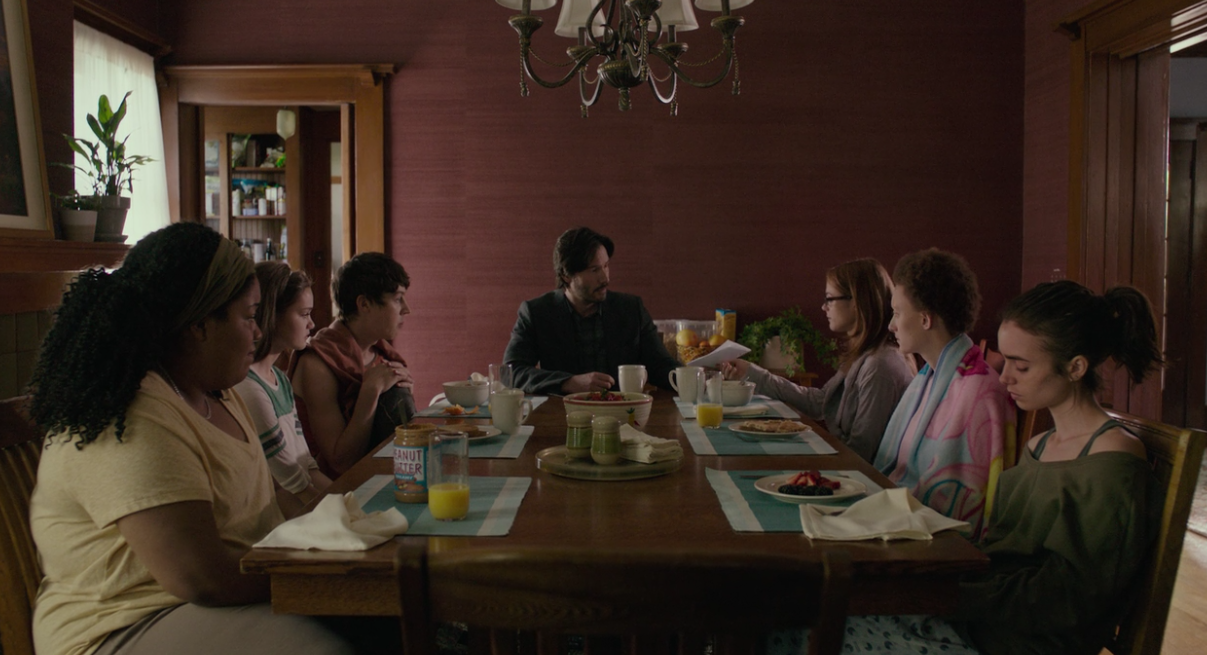 The poem is titled "Courage" and was written by author Anne Sexton.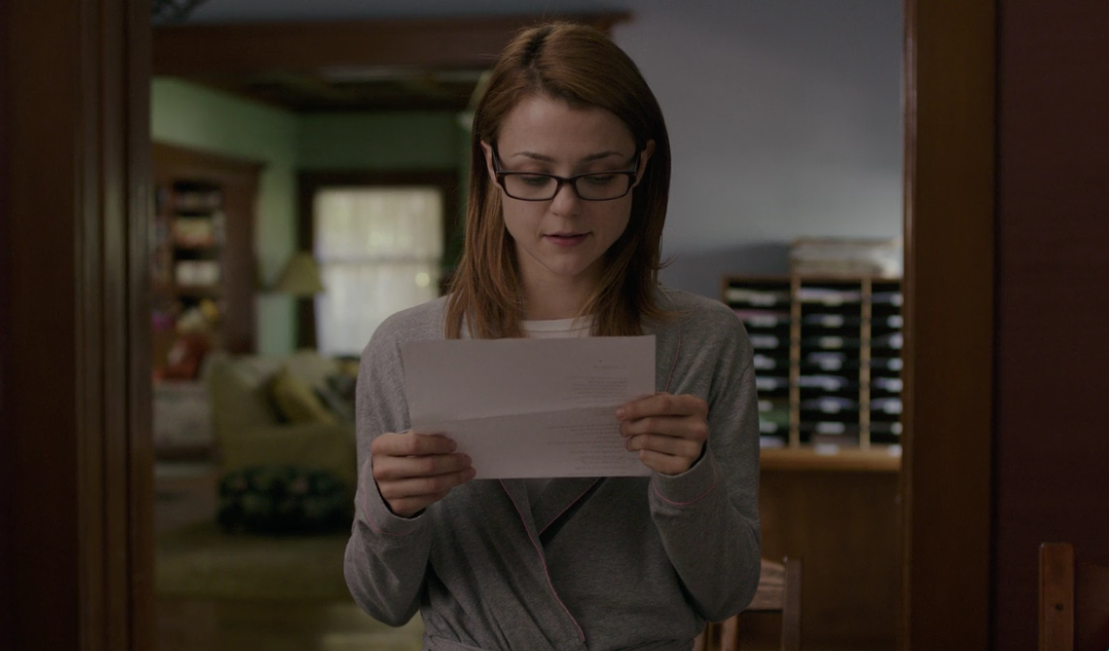 "Your courage was a small coal that you kept swallowing," Anna reads.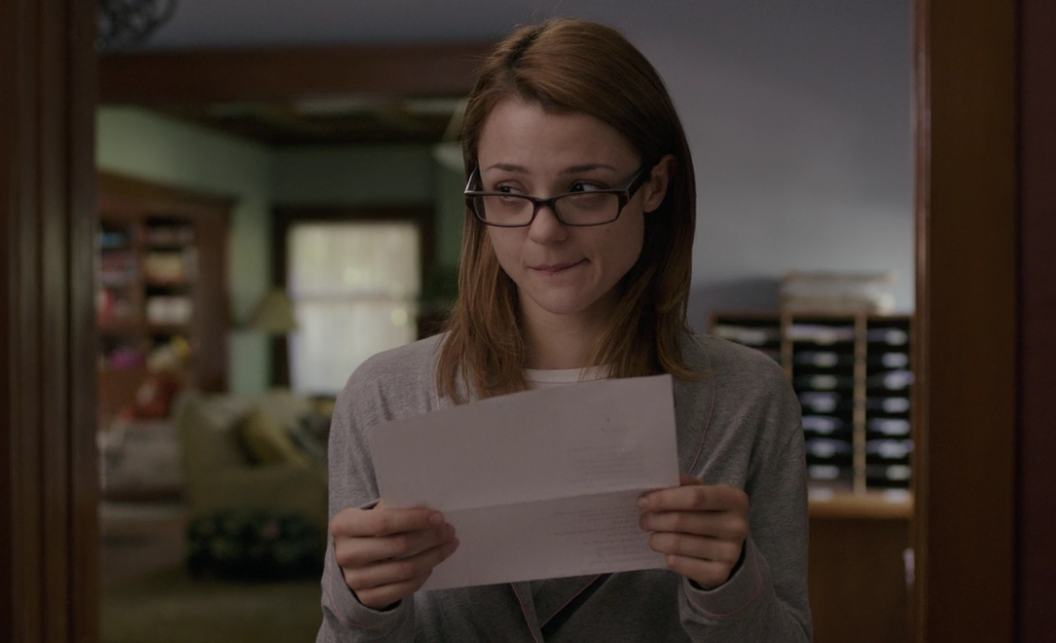 Here's the full text of the poem:
It is in the small things we see it.
The child's first step,
as awesome as an earthquake.
The first time you rode a bike,
wallowing up the sidewalk.
The first spanking when your heart
went on a journey all alone.
When they called you crybaby
or poor or fatty or crazy,
and made you into an alien.
You drank their acid,
and concealed it.

Later,
if you faced the death of bombs and bullets,
you did not do it with a banner,
you did it with only a hat to
cover your heart.
You did not fondle the weakness inside you,
though it was there.
Your courage was a small coal
that you kept swallowing.
If your buddy saved you
and died himself in so doing,
then his courage was not courage,
it was love; love as simple as shaving soap.

Later,
if you have endured a great despair,
then you did it alone,
getting a transfusion from the fire,
picking the scabs off our heart,
then wringing it out like a sock.
Next, my kinsman, you powdered your sorrow,
you gave it a back rub
and then you covered it with a blanket
and after it had slept a while
it woke to the wings of the roses
and was transformed.

Later,
when you face old age and its natural conclusion
your courage will still be shown in the little ways,
each spring will be a sword you'll sharpen,
those you love will live in a fever of love,
and you'll bargain with the calendar
and at the last moment
when death opens the back door
you'll put on your carpet slippers
and stride out.
Marti Noxon told BuzzFeed News that she wasn't very familiar with Sexton's work prior to making To the Bone, but as soon as she found the poem she knew she wanted to use it in the film. "It felt exactly like a rallying cry for people who feel unsafe and unimportant," she said. "That's kind of how you survive a war."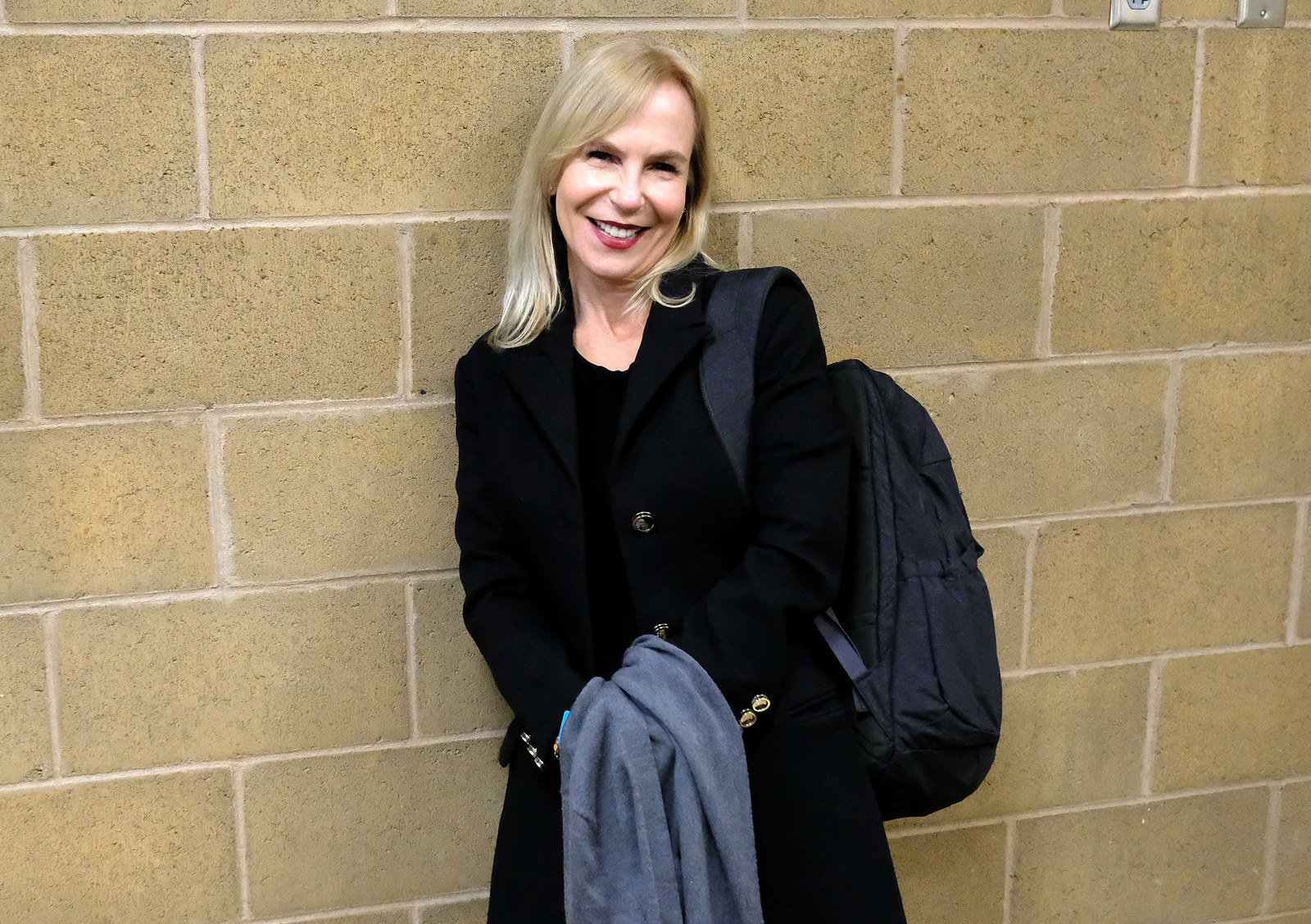 Sexton was a Pulitzer Prize-winning poet who wrote a lot about her experience with mental illnesses. She killed herself in 1974 at the age of 45. Noxon told BuzzFeed News that even though Sexton's story was "ultimately tragic, she understood what it was to fight."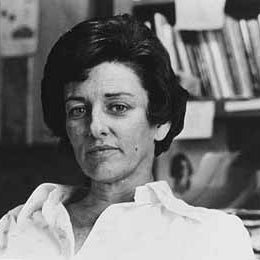 "Her legacy is really brave," she said.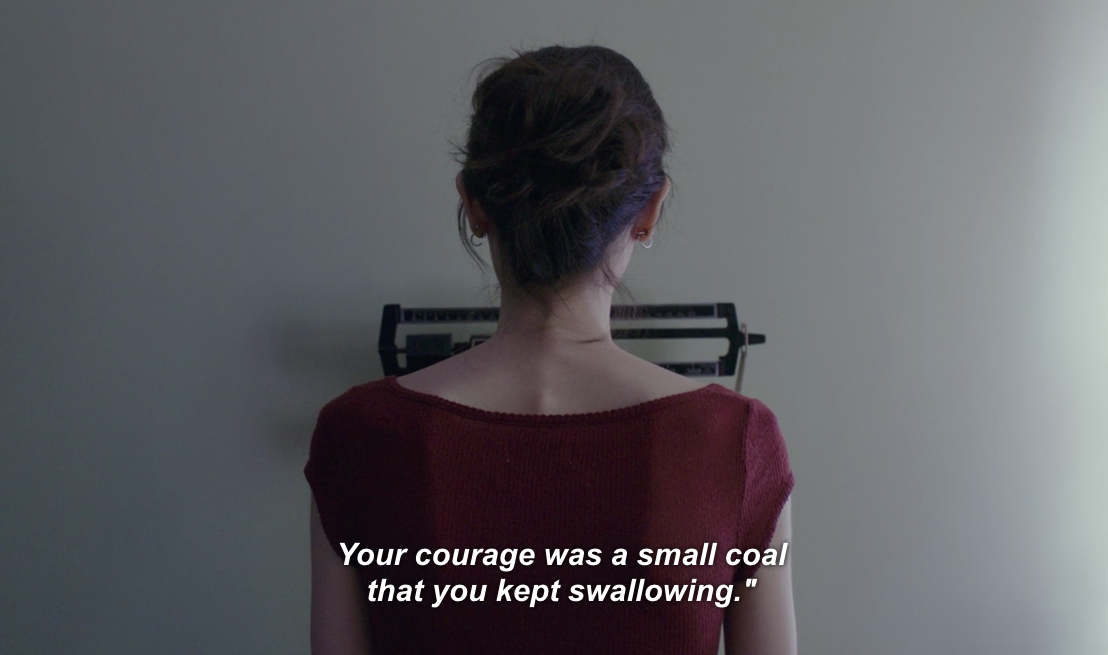 Later on in the film, after hitting rock bottom and leaving the house, Ellen has a surreal dream which features her love interest, Luke (Alex Sharp). Luke encourages Ellen to literally swallow a piece of coal.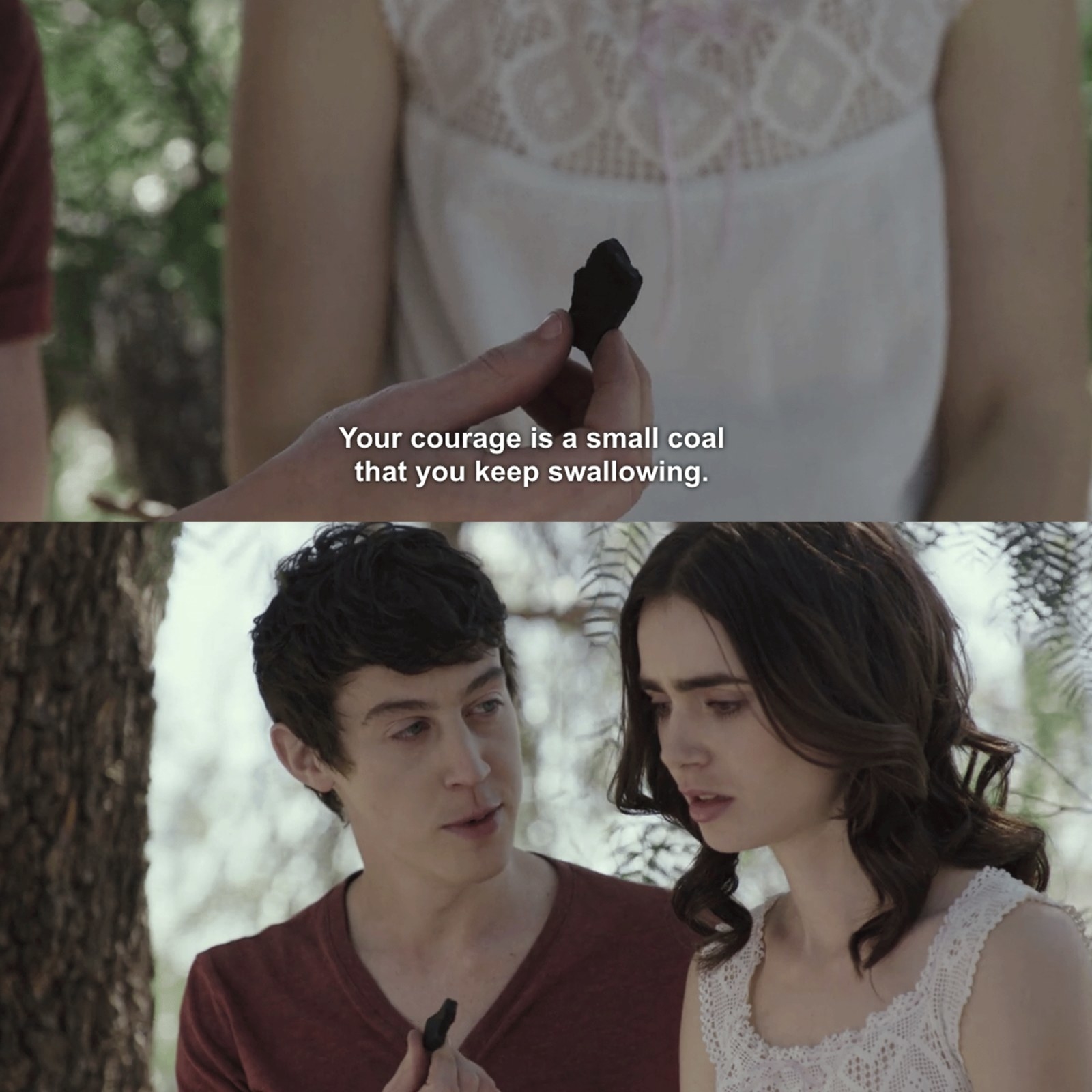 "The symbolism of that coal being something that could hurt but also contains an ember was so beautiful to me," Noxon said. "And the idea of having to swallow something that's hard to take but is ultimately good for you felt like it was the perfect metaphor for her relationship with food, that to eat was an act of courage."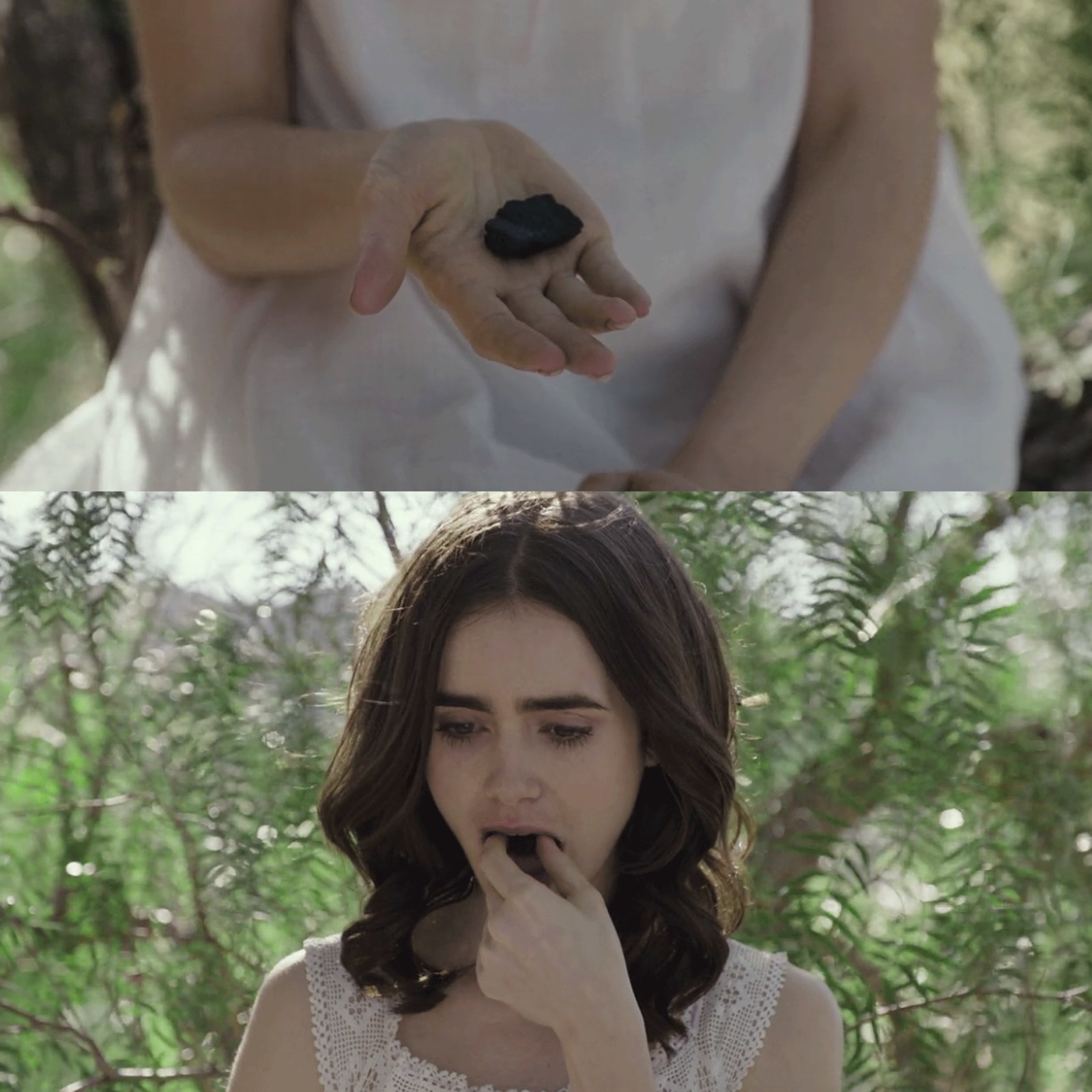 Noxon hopes people pay close attention to "Courage" in the film, especially if viewers are feeling "misunderstood or totally alone."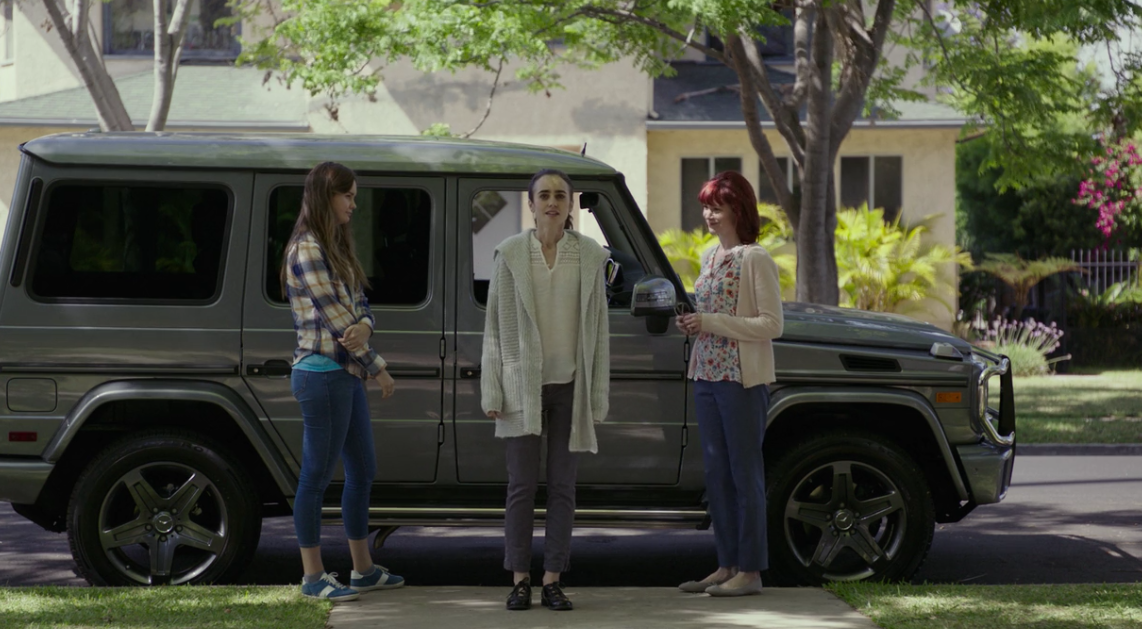 "You're not alone and courage is available to you," she said. "I love that that was the message of the poem: Just swallow it, baby."