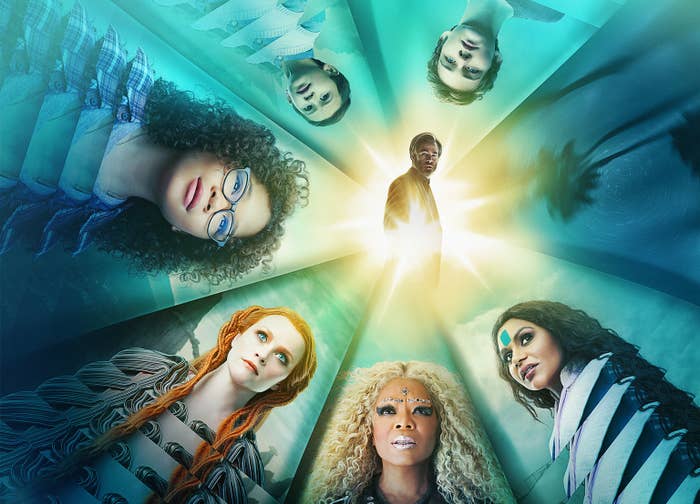 Director and screenwriter Jennifer Lee first fell in love with A Wrinkle in Time when she read it as a 10-year-old girl. Enchanted by the fantasy world, Lee was especially drawn to Meg Murry, the book's main character, and all of her perfect imperfections.
"When I was growing up, you often saw stories about girls being perfected over time," Lee told BuzzFeed News. "They start out disheveled, they start out problematic, and then over the course of the journey they become prettier and more perfect and with the right etiquette. It made you feel like you had to change, and that whatever you are isn't enough. But Meg is enough, and she's so much that she saves the universe."
"[It's] not a watered-down journey of what it felt like to be a teenager," Lee said.
Lee's daughter happened to be reading A Wrinkle in Time when she found out that Disney, whose animation department Lee works for, was looking for a writer to adapt Madeleine L'Engle's 1962 children's book. Inspired, Lee met with producer Jim Whitaker the very next day armed with her screenplay pitch.
Lee is no stranger to worldbuilding and telling stories for and about young women. She wrote and codirected Disney's Frozen, which was released in 2013 and won an Academy Award for Best Animated Feature. Lee, who also helped write Zootopia, is currently working on a Frozen sequel.
But unlike those works, when it came to A Wrinkle in Time, Lee was faced with adapting material that already existed and, perhaps more daunting, was beloved by generations.
"If you try to stay too true to the book, I think you do it a disservice," Lee said of her approach. "It's an evocative book, it doesn't try to lock you down, it lets you float with it, and that's not what film does. Film makes a choice for you."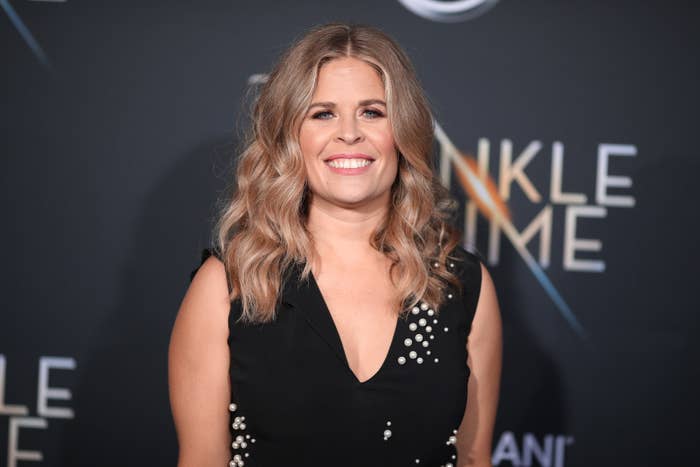 A Wrinkle in Time was previously adapted into a made-for-TV movie in 2003, which was produced by Walt Disney Television and aired on ABC. But the two-hour movie, starring Canadian actor Katie Stuart as Meg, was not well-received by reviewers.
The 2018 theatrical release is on a much grander scale, with a budget of over $100 million. Fourteen-year-old Storm Reid plays Meg, the film's main character who embarks on a fantasy quest through the universe to find her missing dad (Chris Pine). The Disney movie also stars Oprah Winfrey as Mrs. Which, Reese Witherspoon as Mrs. Whatsit, and Mindy Kaling as Mrs. Who, the three characters who help Meg find both metaphorical and literal light amid the darkness.
Lee's role as Wrinkle's screenwriter was finalized in August 2014, sharing a writing credit with Jeff Stockwell, who wrote the screenplay for Bridge to Terabithia (2007). After Lee wrote a few drafts for the studio, it was announced in February 2016 that Ava DuVernay would be coming on as the film's director, which Lee described as a "dream."
"I was a little scared, saying, 'Does she want me here or not? Because she's a writer herself,'" Lee said. "And at that stage when the director comes on, it's up to them, and respectfully I knew there was a chance that I wouldn't be on it anymore. But that's not what she wanted."
Lee collaborated heavily with DuVernay on script rewrites, and the director encouraged her to make the necessary "bold choices" the adaptation required.
"What I love about working with Ava is when having to make a choice that was an important moment in the film, it was all about, 'Let's capture the feeling and not try to be so literal that you take away people's relationship to the book,'" Lee said. "I think that responsibility and that connection actually was far more helpful to me as a writer than feeling the pressure to sort of translate it perfectly or exactly."
One of those differences includes the film's depiction of the Happy Medium, a character who is a woman in the novel but is played by Zach Galifianakis in the movie. Lee wanted to emphasize Meg's need to "confront her biggest fears about her father," and tried to tackle this by using the Happy Medium as a father figure.
"By the end, he nurtures her with true fatherly love," Lee said. "And being able to do that and having the freedom to say something different with that scene, and using it to serve the purpose of the story and not just staying literal to the book was so helpful."
Working closely with DuVernay, the pair drew on their own experiences to shape the film's narrative. "We did do a lot of rewrites together where we talked deeper about the bully, Veronica, who's a complete mashup of the bullies that bullied us in our lives," Lee said.
"We had incredible conversations about physics," Lee added. "She challenged me to really ground the science in real science and got me the support to do that. As people say, she's an extraordinary collaborator."
A Wrinkle in Time, which was released in cinemas Friday, comes three weeks after Black Panther, and while they are vastly different films, the two are not without comparison. Both Disney films represent major steps forward in diversity and black representation, from the directors (DuVernay and Ryan Coogler) to the stars, as well their representation of women. A Wrinkle in Time is reportedly expected to rake in $35 million in its opening weekend, a fraction of Black Panther's reported $370.8 million worldwide debut, but Lee said that she's not worried about her film following Black Panther's success, because "they are their own stories."
For Lee, both films are acting as a positive force for progress in the industry at large.
"I'm loving that what we're seeing now is an actual shift in change," Lee said. "You are seeing leading roles for people of color, you're seeing leading roles for women, strong roles, and here we are. I hope it continues and I hope these films encourage that."
Once DuVernay began casting, Lee began tweaking the characters to incorporate more of the actors and their "specific voices" into her writing.
"When Ava and I would sit and talk, we would be open about a lot of things but it always has to come back to our craft and our story," Lee said. "There will be a day hopefully when we won't have to say we're women filmmakers, but I'm proud of us for being women filmmakers and for using the exact perspective we had and not have to feel that we had to change it."

Author Madeleine L'Engle died in 2007 at the age of 88, and even though she isn't around to witness her groundbreaking novel be transformed into a Disney feature film, Lee hopes the author would be happy with the way the movie positively contributes to representation of people of color on the big screen.
"That's A Wrinkle in Time in 2018," Lee said. "I'd like to think she would be proud because her original story was about fighting to bring hope, light, and unity in the world."
CORRECTION
Madeleine L'Engle was 88 when she died. An earlier version of this post misstated her age.
UPDATE
This post has been updated to meet our editorial standards.