So, something pretty major happened in the last scene of the Game of Thrones Season 7 finale. And if you don't want to be spoiled, then don't read any further. Spoilers ahead!
Back to that major thing that went down: Remember when the undead version of Viserion (Dany's dragon that died and turned into a member of the Night King's army) destroyed the wall separating the White Walkers from the rest of Westeros?
It was a pretty chaotic scene.
And as the undead started to head into Westeros, it looks like they marched in a pretty specific shape.
Is that image familiar to anyone?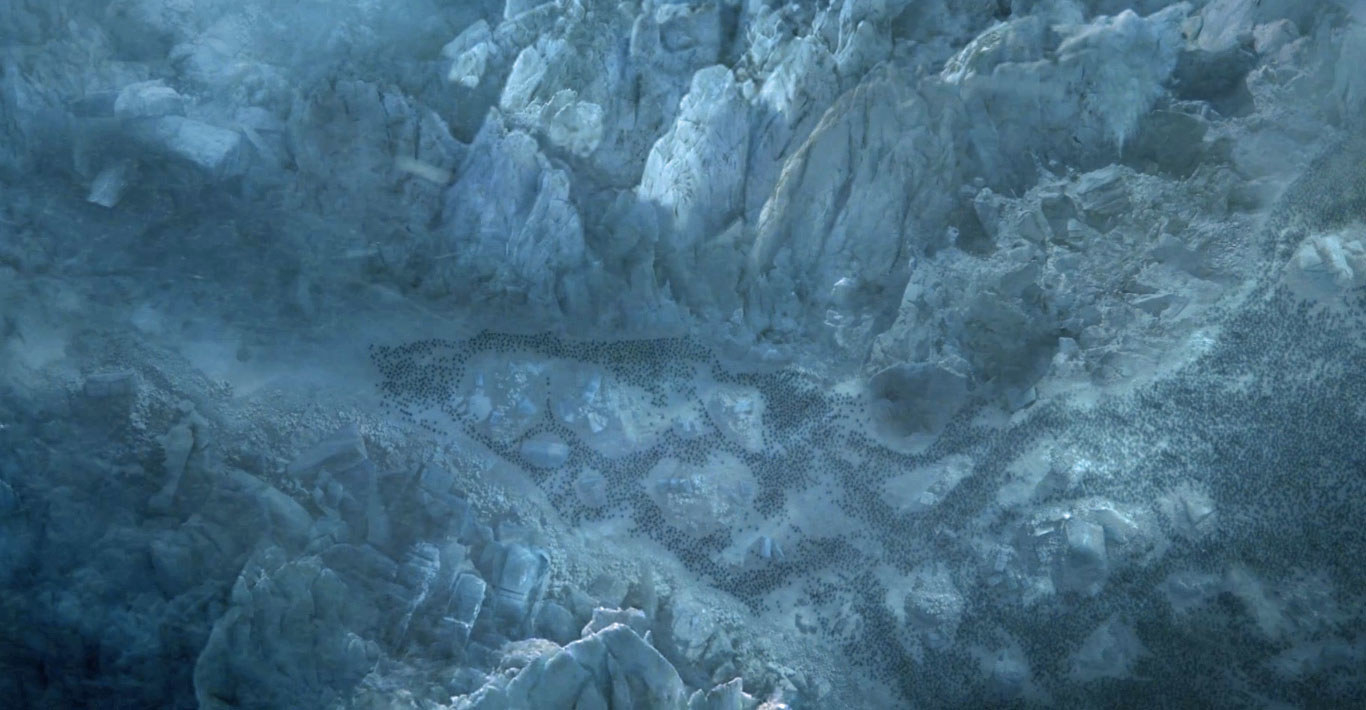 Look a little closer.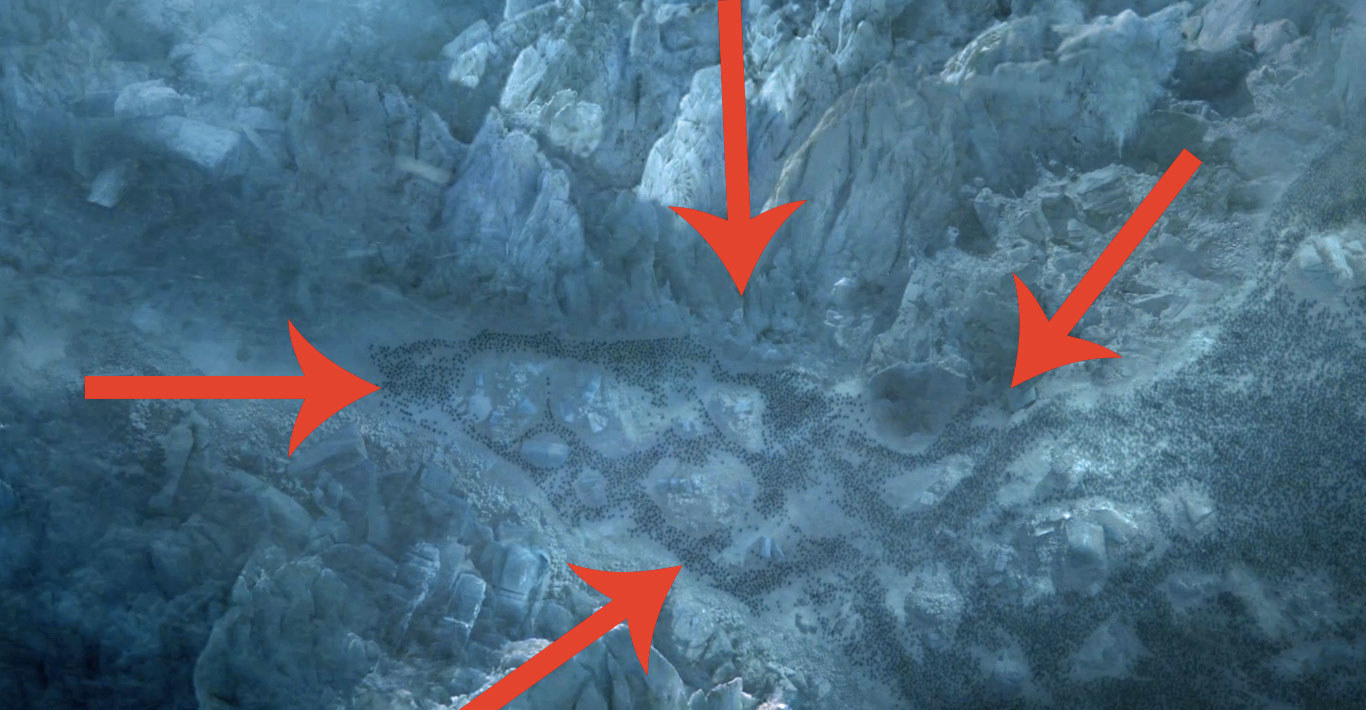 It appears that the White Walkers may have formed a Stark sigil, a direwolf, at the end of the scene.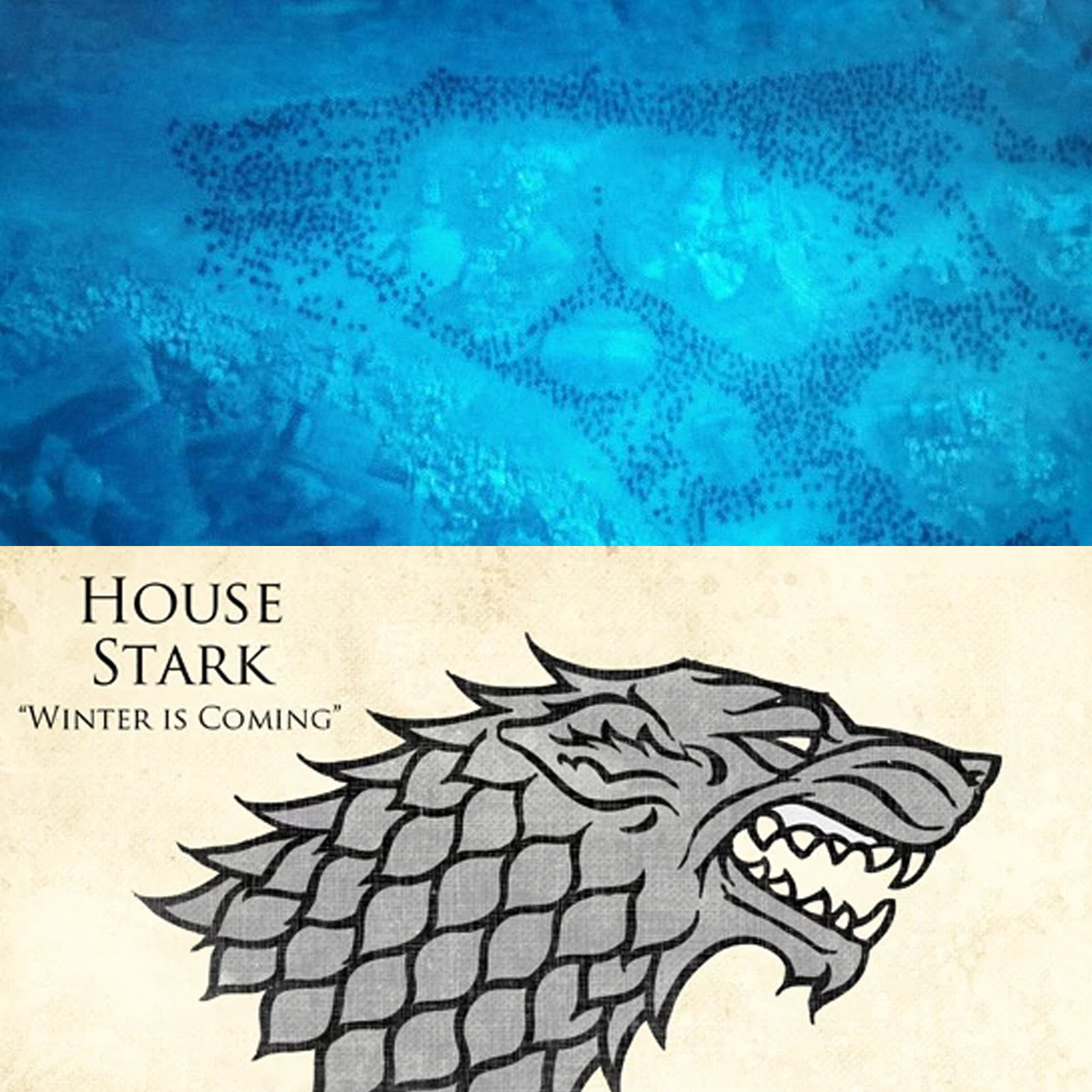 Fans are shook.
And some people are even going so far as to say it's a sign that young Brandon "Don't Call Me Brandon Stark, Call Me The Three-Eyed Raven" Stark is actually the Night King.
I guess winter really is here.