Tiffany Haddish and Maya Rudolph took the stage at the 90th annual Academy Awards on Sunday night to present the awards for Best Documentary Short Subject and Best Live Action Short Film.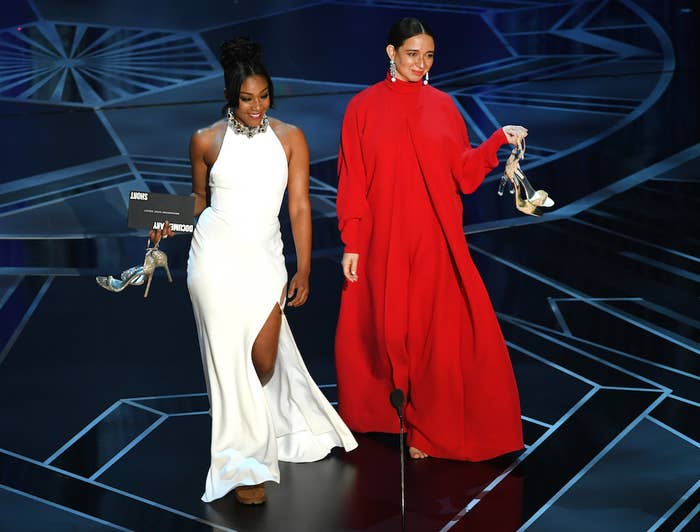 And from the moment they came out, Haddish and Rudolph stole the show.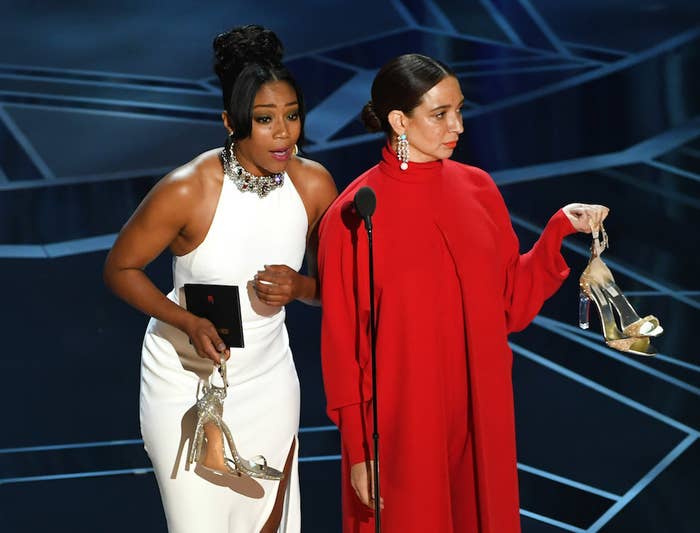 "Tiffany, can I just say, when you peed off a zipline, it was brilliant," Rudolph said, referring to a scene from Girls Trip.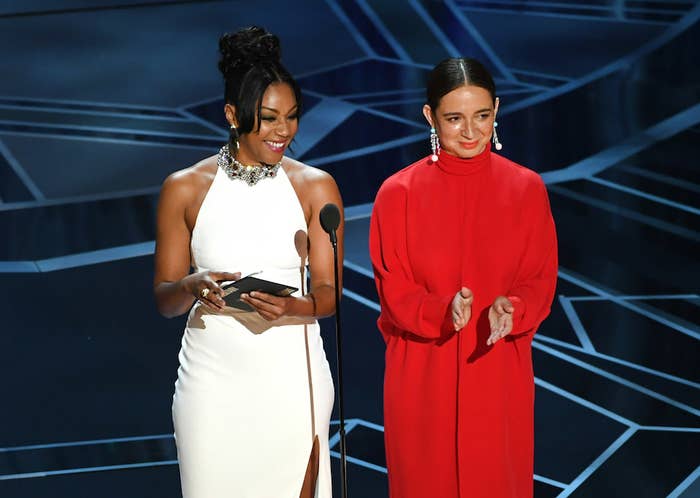 "Look where we are now!" Haddish proclaimed.
Haddish even used her platform to shout out Meryl Streep. "Hi, Meryl. I want you to be my momma one day," she said.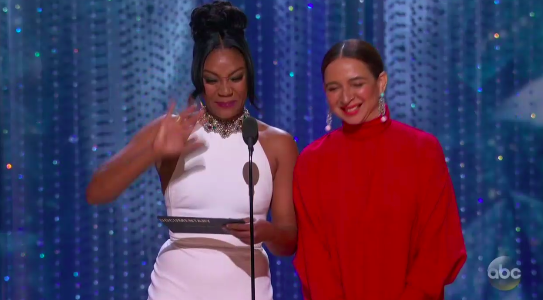 "Let's get this money, girl."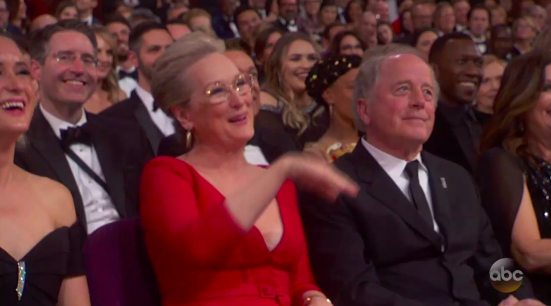 People immediately took to Twitter to express their thanks for Haddish and Rudolph blessing the show with their presence.
Some people even suggested the pair should be hosting the show — or star in a movie together.
Also, fun fact: Haddish has been wearing that beautiful white dress to a bunch of events because she said she spent so much money on it.
Iconic.