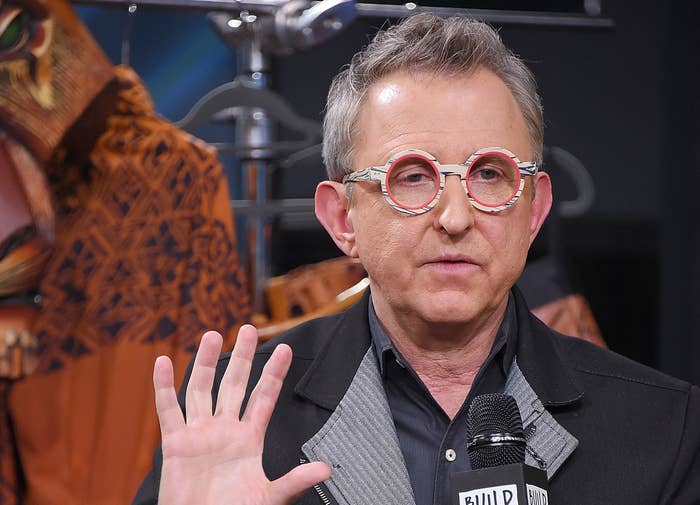 Disney was silent Wednesday about the fate of the powerful head of its theater group and the producer of its upcoming Frozen Broadway musical, Thomas Schumacher, after the Wall Street Journal reported allegations that he had behaved inappropriately for years.
Former Disney employees told the newspaper Schumacher used sexually explicit language, openly discussed pornography, and wore a bathrobe while saying he wasn't wearing anything underneath it, all while in the workplace.
"[Schumacher has] at times acknowledged using inappropriate language, expressed regret, and committed to being more mindful and adhering to company policies going forward," a person close to him told the Journal. However, the person said Schumacher also denied the conduct specifically described in the story.
Bruce Williams, a former employee who worked in Disney's story development department in the early 1990s, told the newspaper that Schumacher made "salacious and inappropriate" comments toward him, including "compliments on my ass." Williams said he reported Schumacher's behavior to two superiors in 1994, and a human resources representative told him, "We've spoken to Tom [Schumacher] and he apologizes … this time I think he's heard us."
A spokesperson for Disney told the Journal that "complaints are thoroughly investigated and appropriate action is taken" at the company, but said that they had no record of Williams' complaint.
Schumacher, an executive producer of the film The Lion King, who helped turn the movie into the most profitable musical of all time, is one of the most influential men on Broadway. As president of Disney Theatrical Productions, he has spearheaded a number of family-friendly theatrical blockbusters, with the stage adaptation of Frozen set to open in previews in New York City on Thursday. He's also chairman of the industry trade group, the Broadway League, which organizes the Tony Awards.
Disney and the Broadway League did not respond to repeated requests for comment on Wednesday.

Schumacher is the second influential Disney executive to be accused of inappropriate behavior.

In November, John Lasseter, the chief creative officer at Pixar and Walt Disney Animation, took a leave of absence for making employees "feel disrespected or uncomfortable," he wrote in a staff memo.

"I especially want to apologize to anyone who has ever been on the receiving end of an unwanted hug or any other gesture they felt crossed the line in any way, shape, or form. No matter how benign my intent, everyone has the right to set their own boundaries and have them respected," Lasseter wrote.
Following Lasseter's leaked memo, the Hollywood Reporter published allegations from colleagues and staff members that the Pixar executive had engaged in a "pattern" of inappropriate physical contact with staff.