Carmelo Anthony, basketball player for the New York Knicks, is pretty beloved by his fans.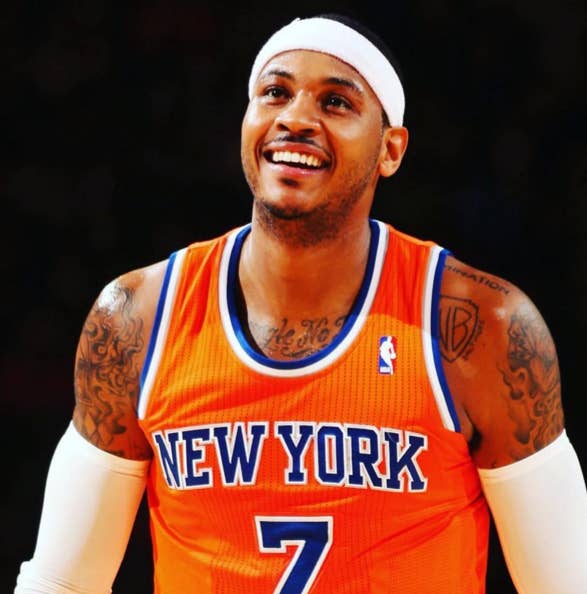 And he's ~definitely~ a role model to all of his younger fans.
Which is why it's not that surprising that a little kid ran out on the court last night and hugged Anthony in the middle of his game.
What IS a little surprising, however, is that the kid actually got onto the court. But he did! And Melo hugged him back!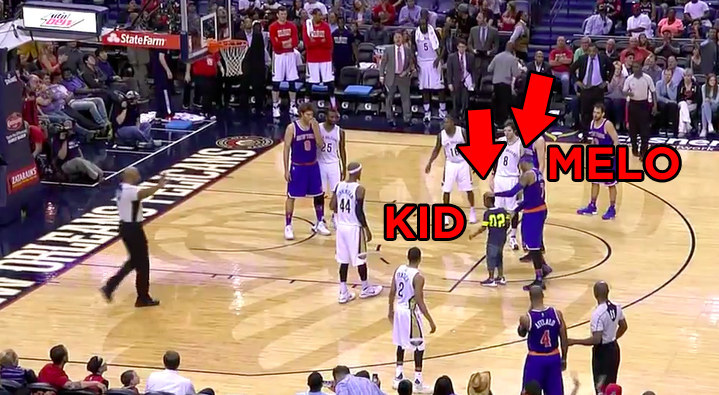 He might be in a little bit of trouble with his mom...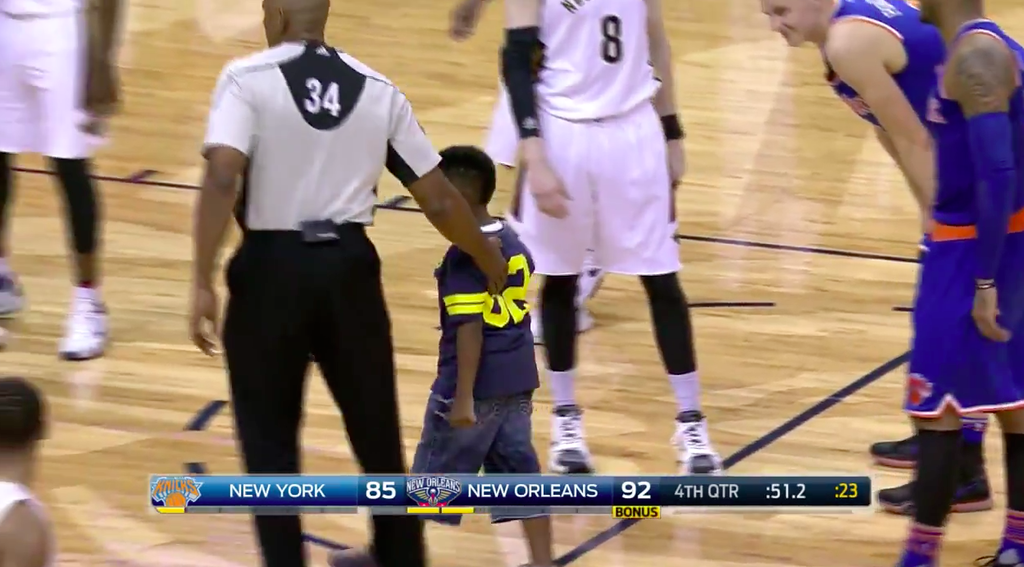 ...but it sure looks like it was worth it!