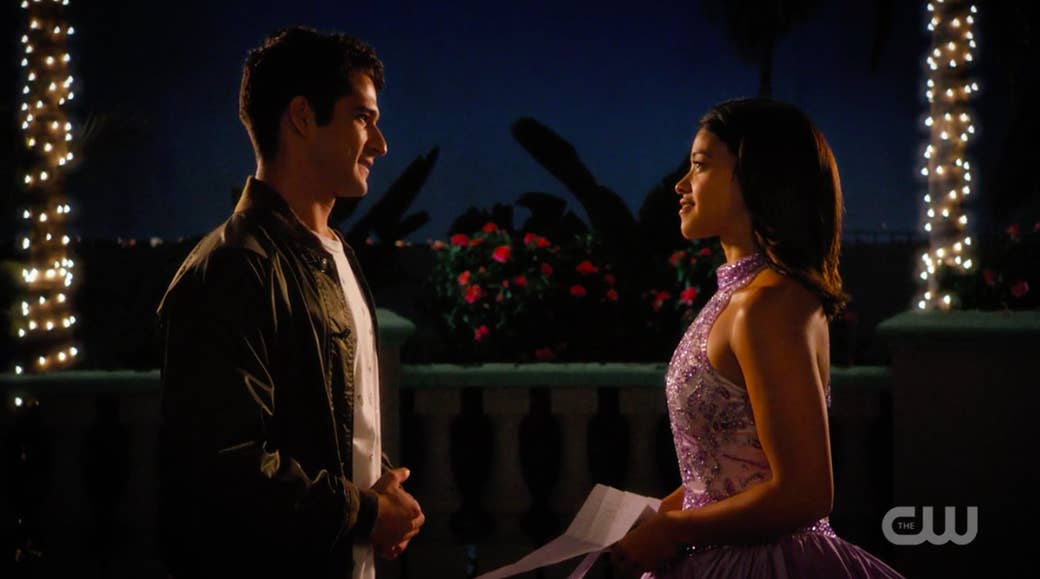 For the past three seasons, one of everyone's favorite characters on The CW's Jane the Virgin has been the one we've never seen: the narrator, voiced by Anthony Mendez. The nameless narrator provides the lens through which audiences see Jane Villanueva (Gina Rodriguez) and her world. He guides us through her ups and downs, providing the subtext she can't and the background information we need.
And in the Season 4 premiere, which aired on Friday, Oct. 13, Jane the Virgin introduced viewers to a brand-new narrator for the first time.
The new narrator, voiced by Vanessa Marshall, helps introduce fans to Jane's new love interest: Adam (Teen Wolf's Tyler Posey). We learn in flashbacks and with the narrator's help that Adam is Jane's ex-boyfriend whom she almost married when she was 19 years old. After mourning the loss of Michael Cordero (Brett Dier) and struggling with the feelings she may or may not still have for Rafael Solano (Justin Baldoni), Jane dips her toe back into the dating pool with Adam after a chance encounter.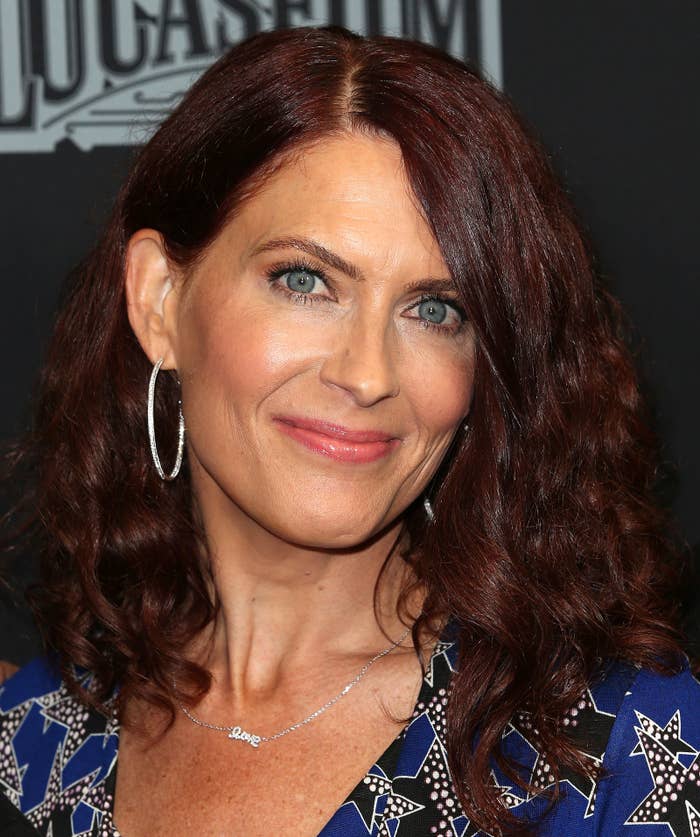 Since Adam has a narrator of his own, unlike anyone else on Jane the Virgin besides the titular character, viewers are uniquely able to gain some insight into his perspective. Marshall's character allows us to understand the series of events that leads Adam to his fated run-in with Jane, how happy he is when Jane agrees to go on a date with him, and how he's distracted thinking about her while he's supposed to be working on a comic book. The voiceover is also juxtaposed with comic book–themed illustrations and font, similar to how Jane's point of view is portrayed through chapter numbers, titles, and a typewriter-style typeface to represent how she writes novels.

The role of narration has always been significant to Jane the Virgin as a whole, and it's something Marshall thinks "harkens back to the dynamic in a telenovela." (After all, the show is based on the Venezuelan telenovela Juana la Virgen.)
In creating the voice for Adam, Marshall drew on her experience as a longtime Spanish speaker, even though it's not her first language. She recognized that it's a "unique situation," but noted that she can speak and understand Spanish and has a love and affection for it. "When I got the copy initially, I thought, Are they sure they want someone who's Caucasian to read the role?" Marshall told BuzzFeed News. "But I understand the spirit of it deeply, and it was with that that I decided to read the copy, and maybe that's what carried into the read to book the job."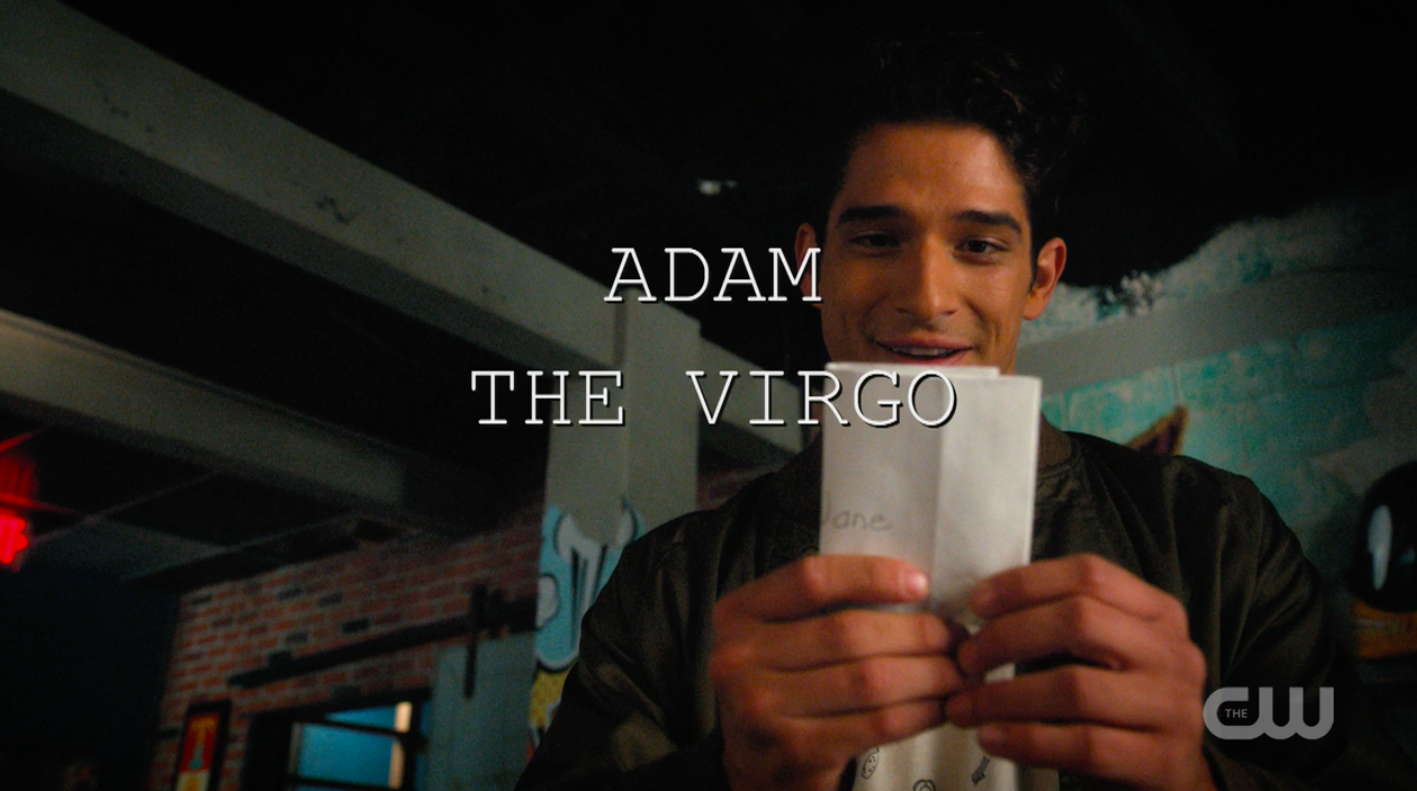 On the Season 4 premiere, Jane's narrator and Adam's initially have a playful dynamic — even flirtatious at times — which is rooted in their loyalties to their respective characters. "From my vantage point, it seems like a fun way to get a different perspective," Marshall said. "I think it really ups the stakes. We have no idea what's going to happen next, given both characters are rooting for different things."
Despite the fact that Jane lovers have a resounding adoration for the show's original narrator, Marshall said she wasn't nervous about how fans would respond to another narrator entering into the picture.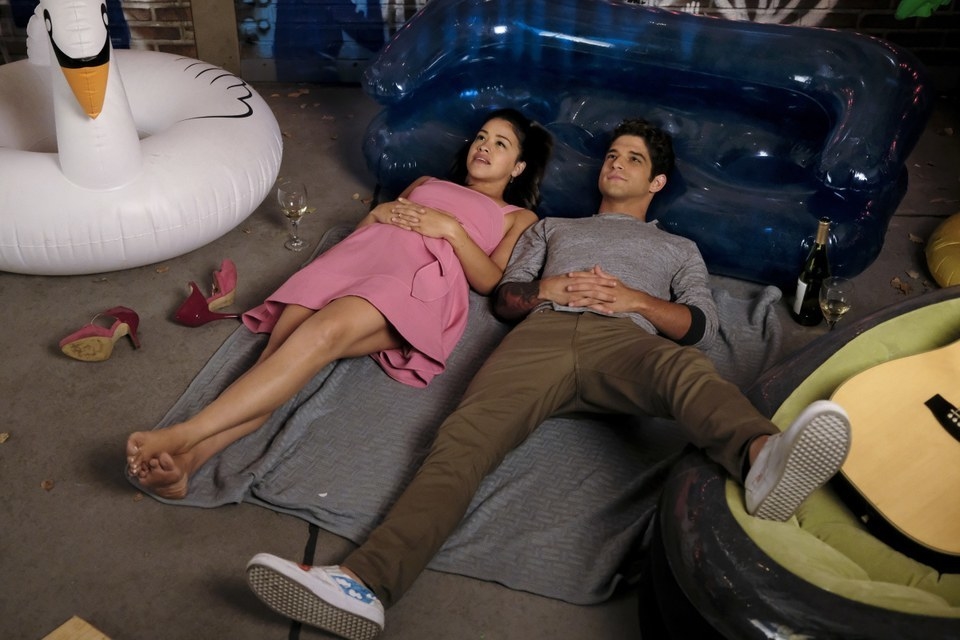 "It's all done in the spirit of fun," she said. "The show is just so uplifting and inspirational. I didn't see it really as hardcore competition, but rather sort of a playful one that highlights the story even more."
Mendez, whom Marshall had met before at voiceover events in the industry, recorded his portion of the narration on his own, but he joined Marshall in the studio for her lines. They also recorded together for the scenes when their characters have a bit of a back-and-forth.
"Whenever he would read with me, it sort of upped the energy of the whole scene," Marshall explained. "I think you can really tell. Occasionally he would read me into the next line and it just made all the difference in the world."
And by the end of the episode, both narrators are able to coexist.
According to Marshall and a representative for The CW, the Season 4 premiere is the only episode Marshall is currently scheduled to lend her voice to. She isn't sure what the future holds for her narrator or for Adam, but she was glad to have the opportunity, seeing as she's such a fan of the show. "I have it on my DVR and I binge it whenever I can," Marshall said. "It's such a great premise and the comedy is genius. I love it."
The actor has been doing voiceover work for more than two decades, but Jane was her first job on a primetime television show. "This one was special to me because I'm such a huge fan," Marshall said.