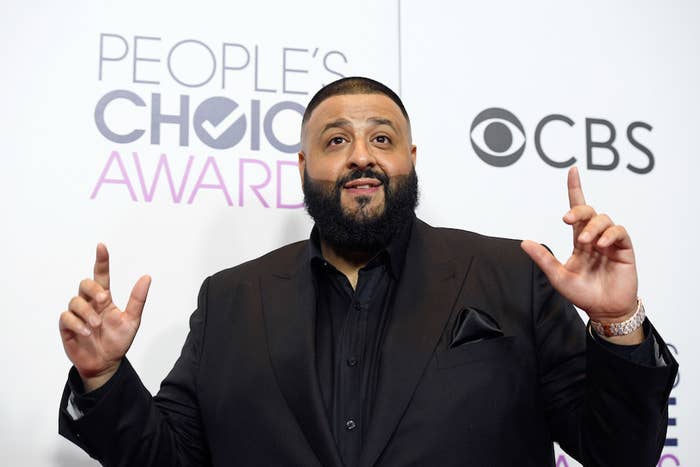 Radio host Angela Yee told BuzzFeed News she was surprised to see The Breakfast Club's 2014 interview with DJ Khaled resurface at the end of last week in which he said he doesn't give his wife oral sex but expects to receive it "because there are different rules for men."
"I just don't know where he got these ideas from or why this is ingrained in his head, and I was very happy to see that most people did not agree with him," Yee told BuzzFeed News.
The footage was originally featured in a tweet that now has over 27,000 retweets before getting picked up by the Root and other news outlets. In it, Khaled said he doesn't ever give oral sex, explaining, "It's certain things I just don't do. I believe a woman should praise the man, the king."
Yee pushed back and asked Khaled if he would be okay with his girlfriend not giving him oral sex. "Nah, it's not okay," he replied. "You gotta understand I'm the don, I'm the king… It's different rules for men." The radio host tried to challenge Khaled at the time, but now that the interview has gone viral, Yee said, "Hopefully Khaled is now going to rethink this."
"Truthfully, it is immature to say that you don't do that to your wife," Yee said. "This is your wife who you love who you have your son with, so I would think that he probably does even freakier stuff in the bedroom with her. That's not even that freaky."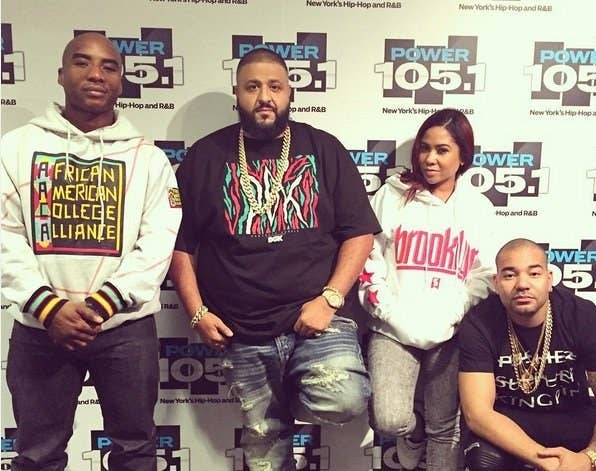 According to Yee, Khaled is an open book when it comes to most things that go on in his life, but this was a rare interview because "he's never really open about his sexual life." While Yee said she and her cohosts Charlamagne tha God and DJ Envy questioned why the video clips from their four-year-old interview had become relevant again, she was happy that most people online denounced the double standard.
"I thought it was great that a lot of people spoke up in defense of women saying yes, as a man you should do things to please your woman," Yee said. "Something as basic as oral sex should be one of those things."
Khaled's comments sparked a major conversation about oral sex and double standards between men and women in the bedroom. A lot of people took to Twitter to express their opinions, mostly criticizing Khaled for his way of thinking. Even Dwayne "The Rock" Johnson chimed in with a tweet on Sunday. "As a man, I take great pride in mastering ALL performances. This is probably a little TMI.. I will now quietly excuse myself from this fun thread," he wrote.
"A lot of people challenged him and felt like this is a really ancient way of thinking. Like, who even thinks like that?" Yee said. The radio host noted that no one should ever have to do anything in the bedroom they're uncomfortable with or don't want to do, but that it's Khaled's rationale that was specifically troublesome.
"I think that is a little outdated now," Yee said about Khaled's comments. "I think it used to be that way, there used to be that stigma. That was clearly old-fashioned and outdated."
"If it's your woman or it's your man and you want to keep them happy in the bedroom, it should be reciprocated," Yee continued.
In 2014, when he appeared on The Breakfast Club, DJ Khaled was a successful producer and highly regarded in the hip-hop community, but his fame has skyrocketed even further in the years since. In the past four years, Khaled has achieved mainstream heights of popularity, appearing on The Ellen DeGeneres Show, amassing a huge Snapchat following, and touting himself as a force of positivity and good vibes. "Four years ago he was in a different place than he is now," Yee said. "And maybe since then he's changed his mind about it."
Representatives for DJ Khaled haven't responded to BuzzFeed News' requests for comment. The producer hasn't publicly acknowledged his past comments yet, but has continued to post on Instagram and Twitter.
"Khaled's not the type of person to not respond if somebody asks him a question, so I'm pretty sure he'll face the music," Yee said about the producer eventually acknowledging his past comments. "Hopefully his response will be, 'I said something stupid four years ago and since then, I give my wife oral sex as much as I can.'"