On Sunday, more than one million people showed up to San Francisco's Pride Parade to celebrate LGBT rights and spread messages of equality.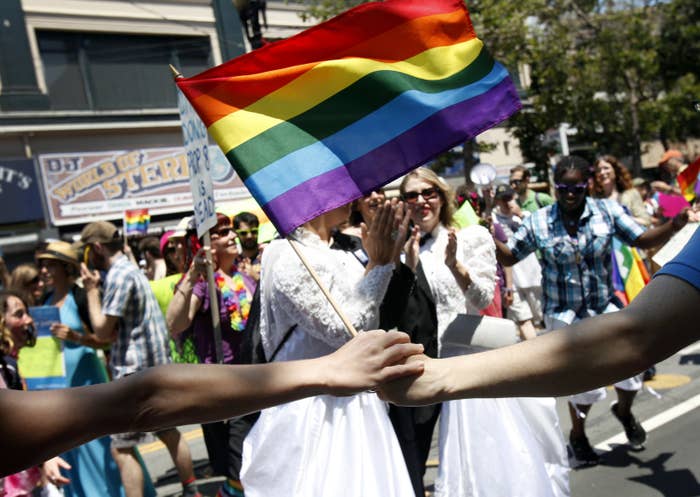 Netflix had a float in the parade, and cast members of 13 Reasons Why showed up in solidarity with the LGBT community.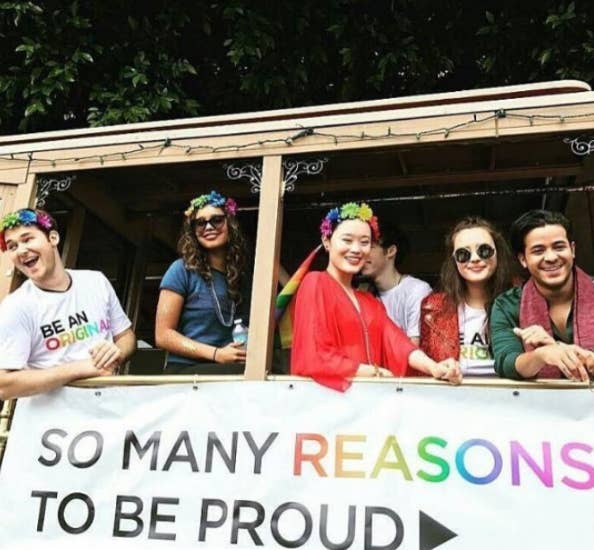 And fans reacted accordingly.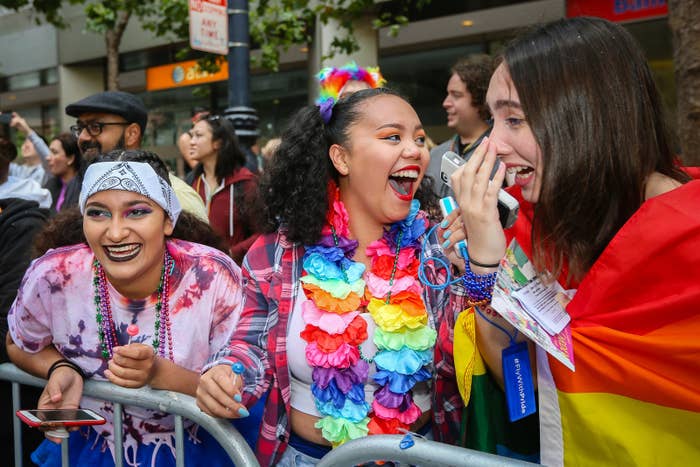 Katherine Langford, who plays Hannah Baker, was dressed to impress.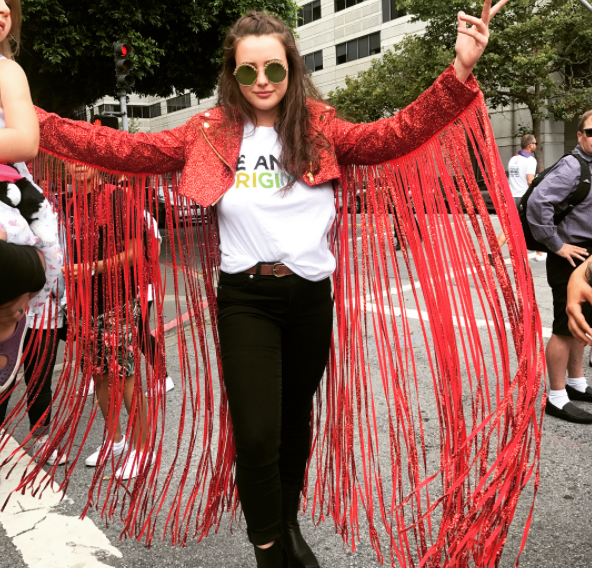 She looked truly iconic in this glittery, fringe-y red jacket.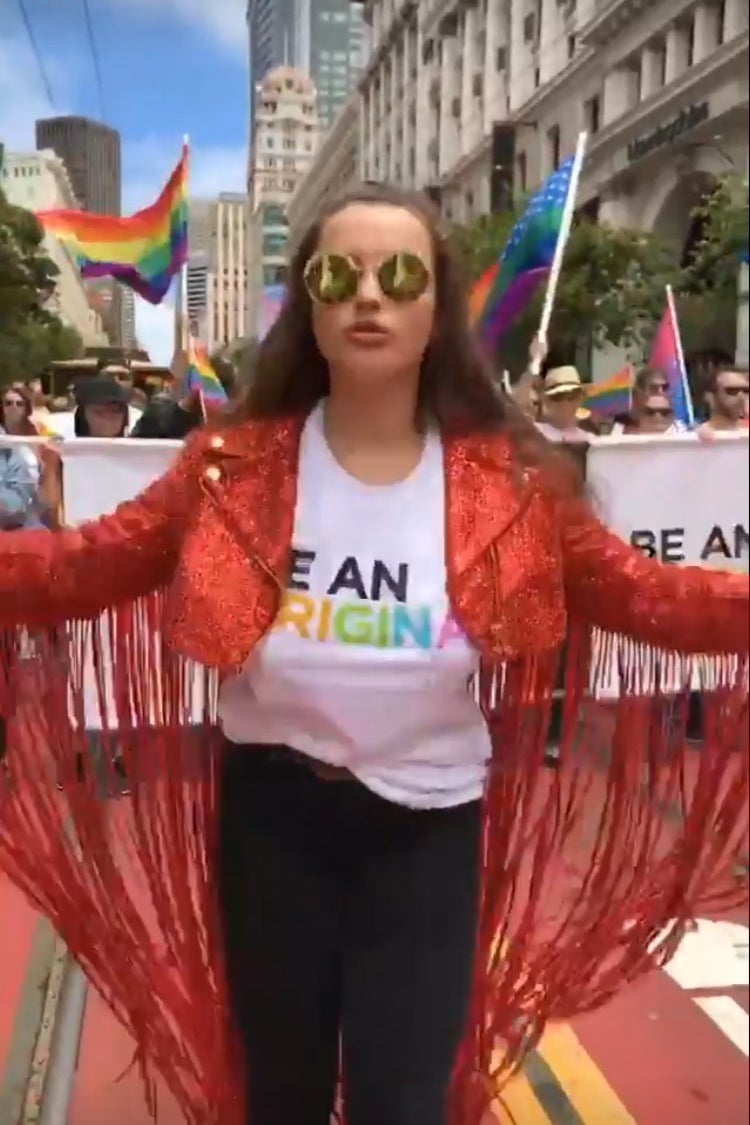 Clearly, Christian Navarro (Tony Padilla) loved it too.
Alisha Boe (Jessica Davis) was also present.
~Very~ present.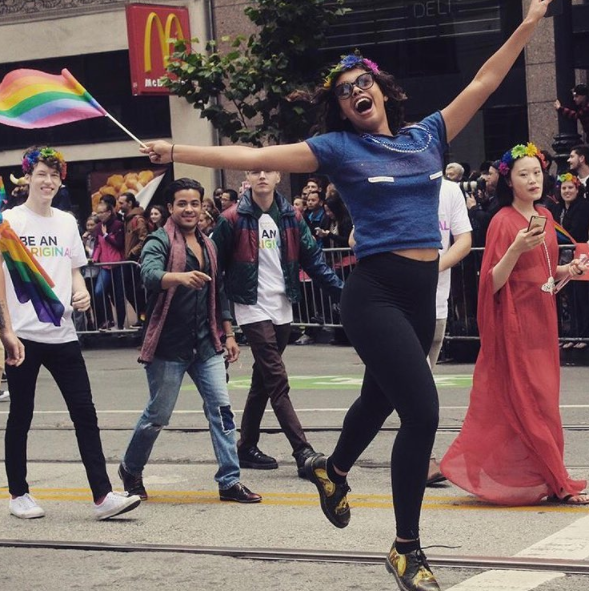 As was Michele Selene Ang (Courtney Crimsen).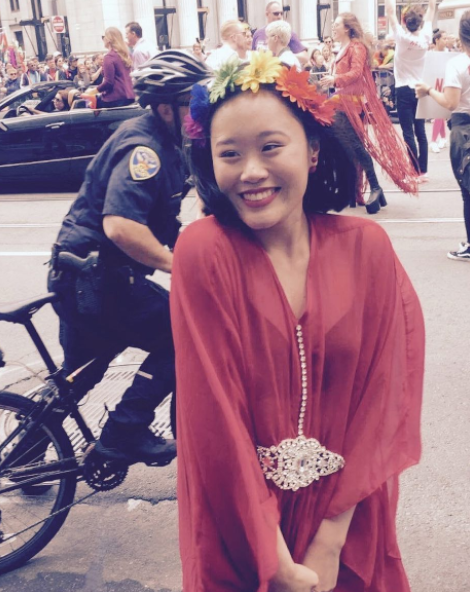 These ladies are a force.
Devin Druid (Tyler Down), Miles Heizer (Alex Standall), and Justin Prentice (Bryce Walker) got in on the parade action, too.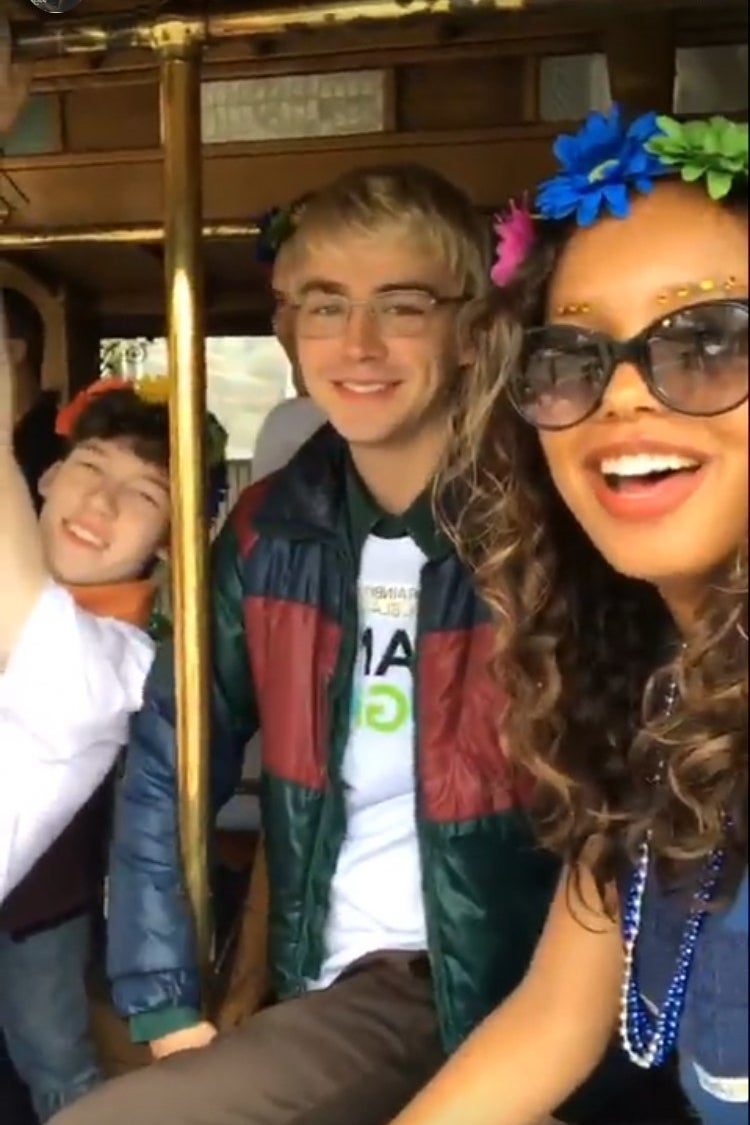 At one point, some of the actors even met Diane Guerrero (Maritza) and Jackie Cruz (Flaca) from fellow Netflix series, Orange Is the New Black.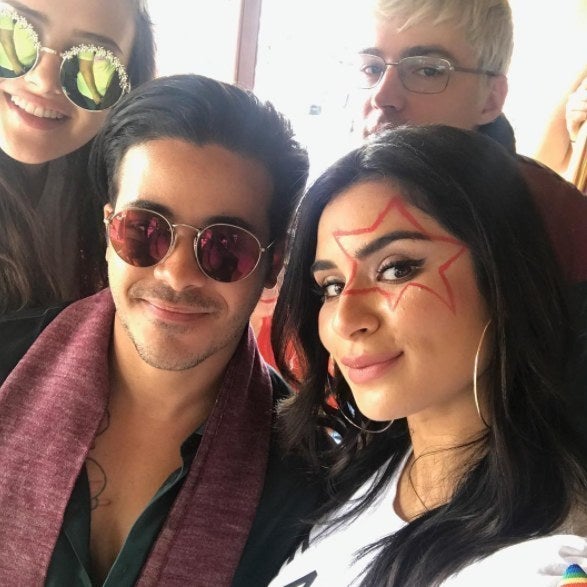 "Love is for everyone," Prentice captioned this photo on Instagram.
Christian Navarro also wrote a heartfelt message in an Instagram caption:
"I'm so very proud to be apart of such an important, inclusive, diverse, and dynamic cast. We truly love being able to stand with our #lgbtq community in unity and strength. We love you. I love you. Today is yours."
Happy Pride! ♥️💛💚💙💜