Steve Carell Reunited With Cast Members From "The Office" On "SNL" And Teased A Possible Revival
"Let's get that money, Steve."
Last night, Steve Carell made a triumphant return to hosting Saturday Night Live.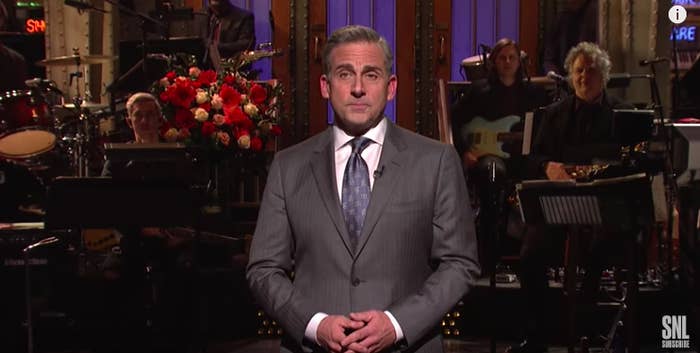 Viewers were happily surprised when some of Carell's cast members from The Office joined him during his opening monologue.
First, Ellie Kemper (aka Erin Hannon) popped up in the audience, encouraging Carell to sign on for a revival of the iconic show.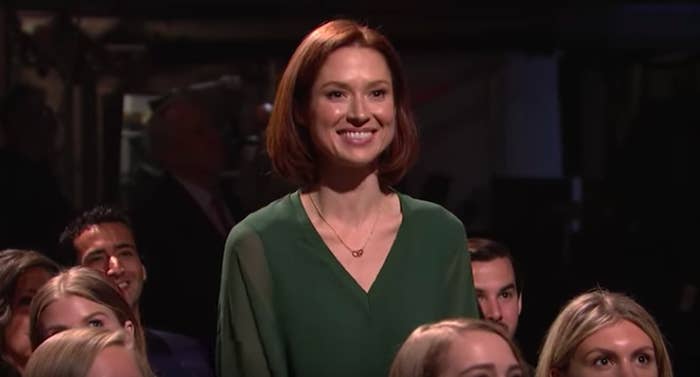 "People would really love to see an Office reboot. I mean especially me, 'cause I need that money. Let's get that money, Steve."
When Carell wasn't convinced by Kemper that a revival would be a good idea, Ed Helms (who played Andy Bernard) also showed up in the audience and made his plea.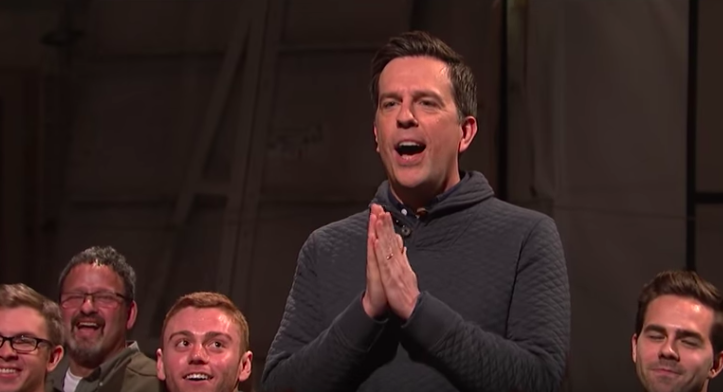 "I don't think you understand how much money we're talking about."
Then, in classic Pam fashion, Jenna Fischer joined the rest of her castmates by telling Carell to "just do the damn thing!"
After getting everyone all excited and asking audience members if they really want an Office revival...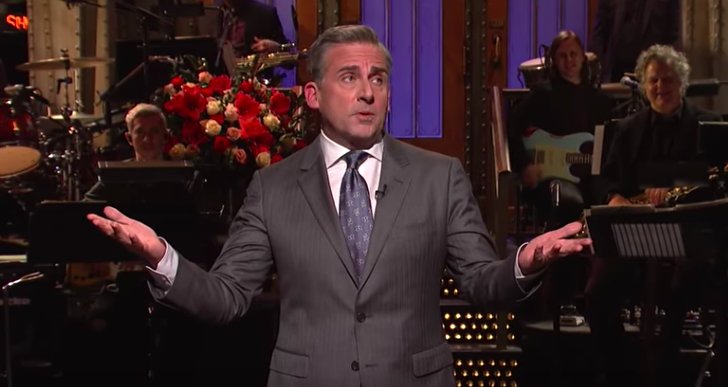 Carell said he was "proud to announce officially that...we have a great show tonight!"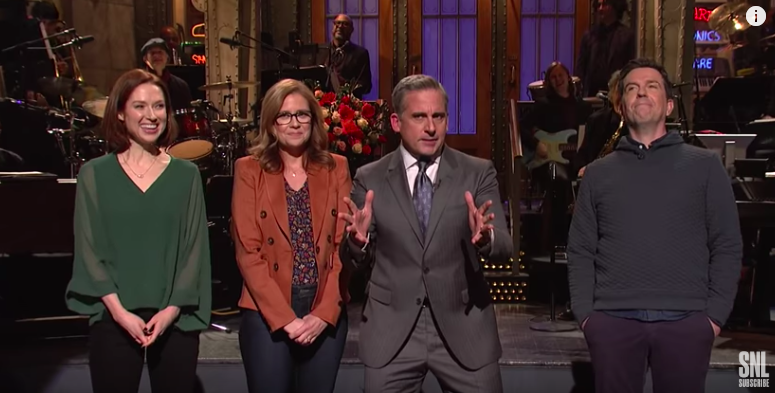 Fans were going wild that the cast members teased the possibility of an Office revival.
Oops. Something went wrong. Please try again later
Looks like we are having a problem on the server.
Do you want a revival ofThe Office?