On Sunday, Stephen Colbert hosted the 69th Annual Primetime Emmy Awards — and from the very start of the ceremony, Colbert did not shy away from getting political.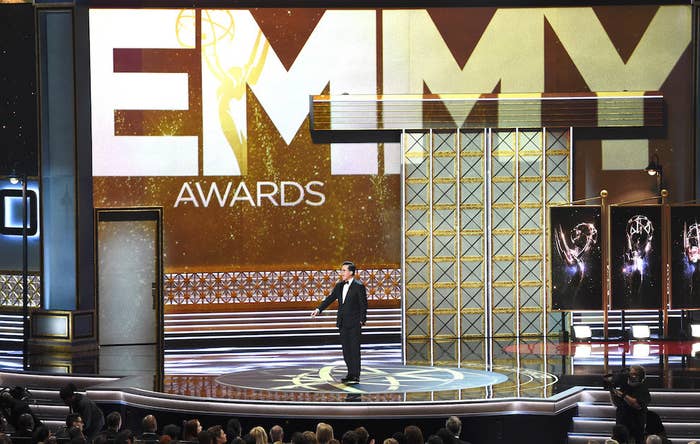 The whole thing started with Colbert asking Allison Janney how she'd been in a pre-recorded video. "Not great, actually," she said. "Things are kind of crazy right now: Sea levels are rising, our leaders are fighting, I heard HBO is bringing back the confederacy..."
Soon, Colbert broke into a musical number that included mentions of global warming and the Middle East and cameos from other equally political actors...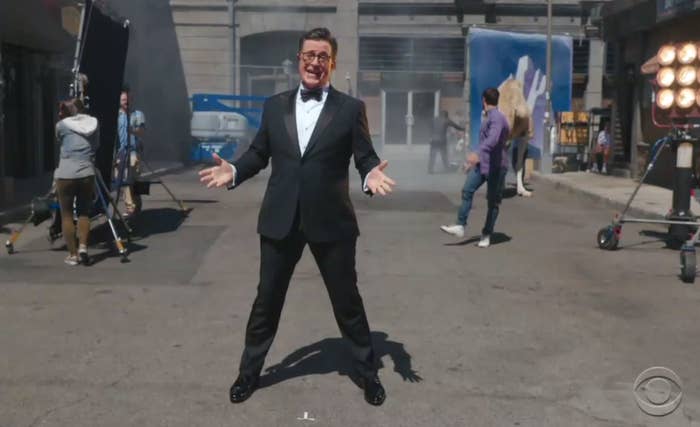 Like Julia Louis-Dreyfus, who sang, "Imagine if your president was not beloved by Nazis."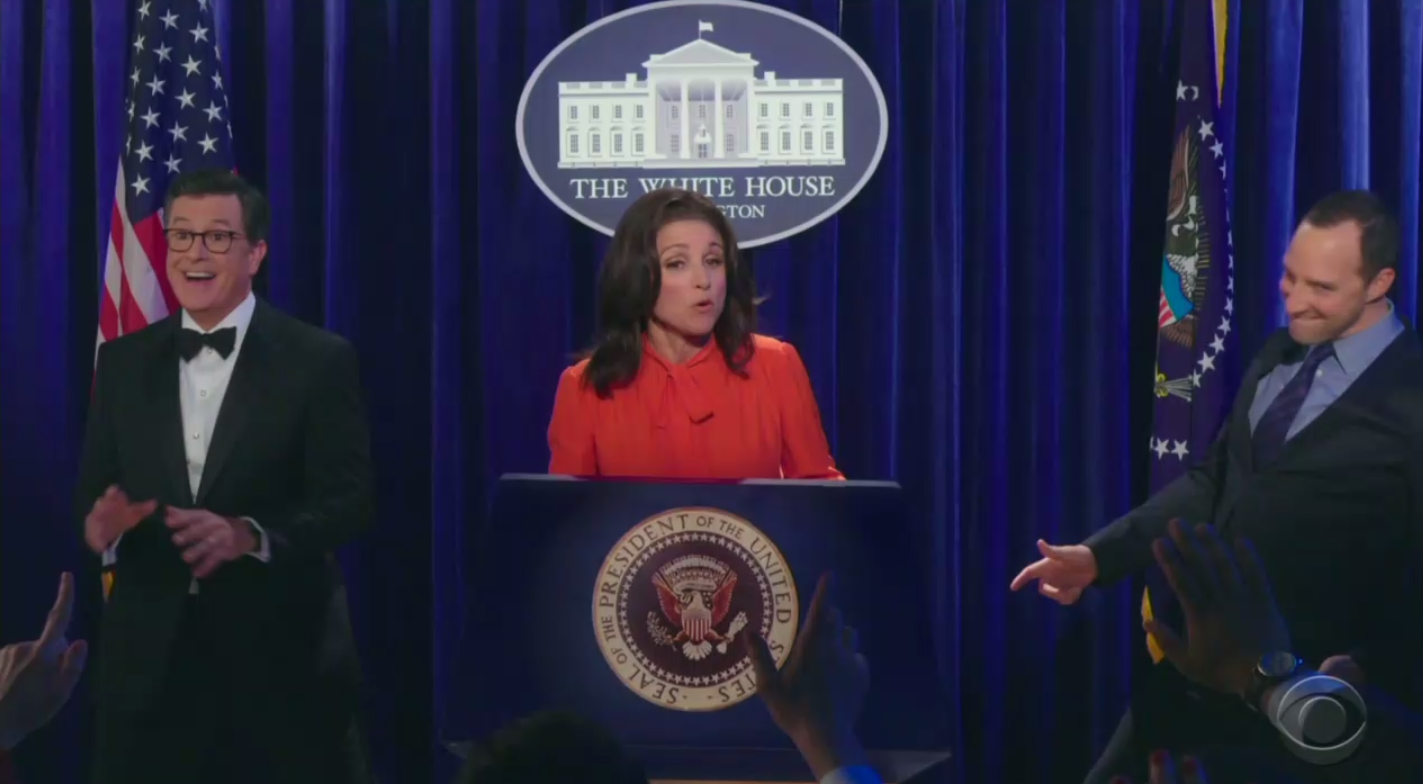 And while sitting in a car with the stars of the Cold War series The Americans — Keri Russell and Matthew Rhys — Colbert sang, "The Americans has hotter spies than the Russian inquiry. Even treason's better on TV."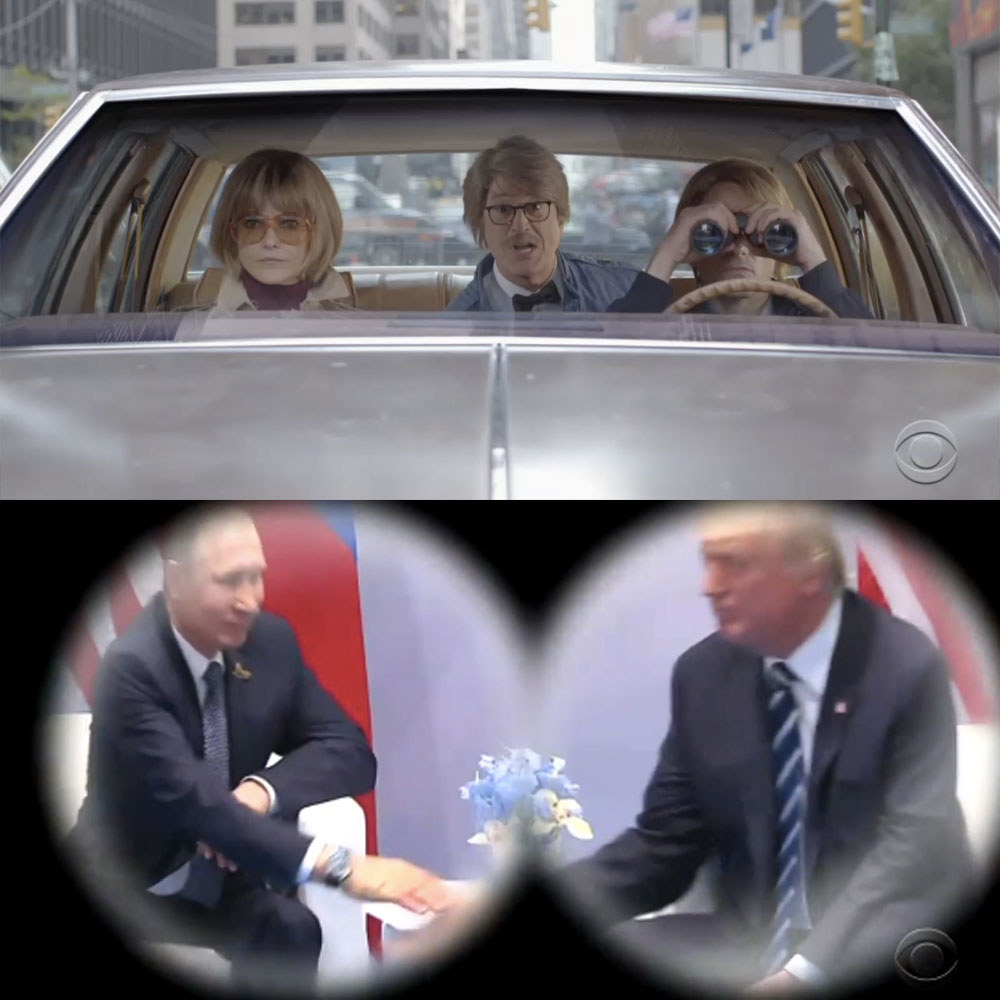 Chance the Rapper also chimed in about the importance of getting involved. "I get it, the finale's got you focused," he rapped. "Just record the show and try to show up at the protest."
Colbert then referenced The Handmaid's Tale, singing, "Look on the bright side, handmaids, at least your healthcare's free."
And then he took the stage live to deliver his opening monologue and he didn't hesitate to specifically name Trump.
"There were over 450 original scripted shows made this year. Of course, there is no way anyone could possibly watch that much TV other than the president, who seems to have a lot of time for that sort of thing," Colbert said. "Hello, sir. Thank you for joining us. Looking forward to the tweet."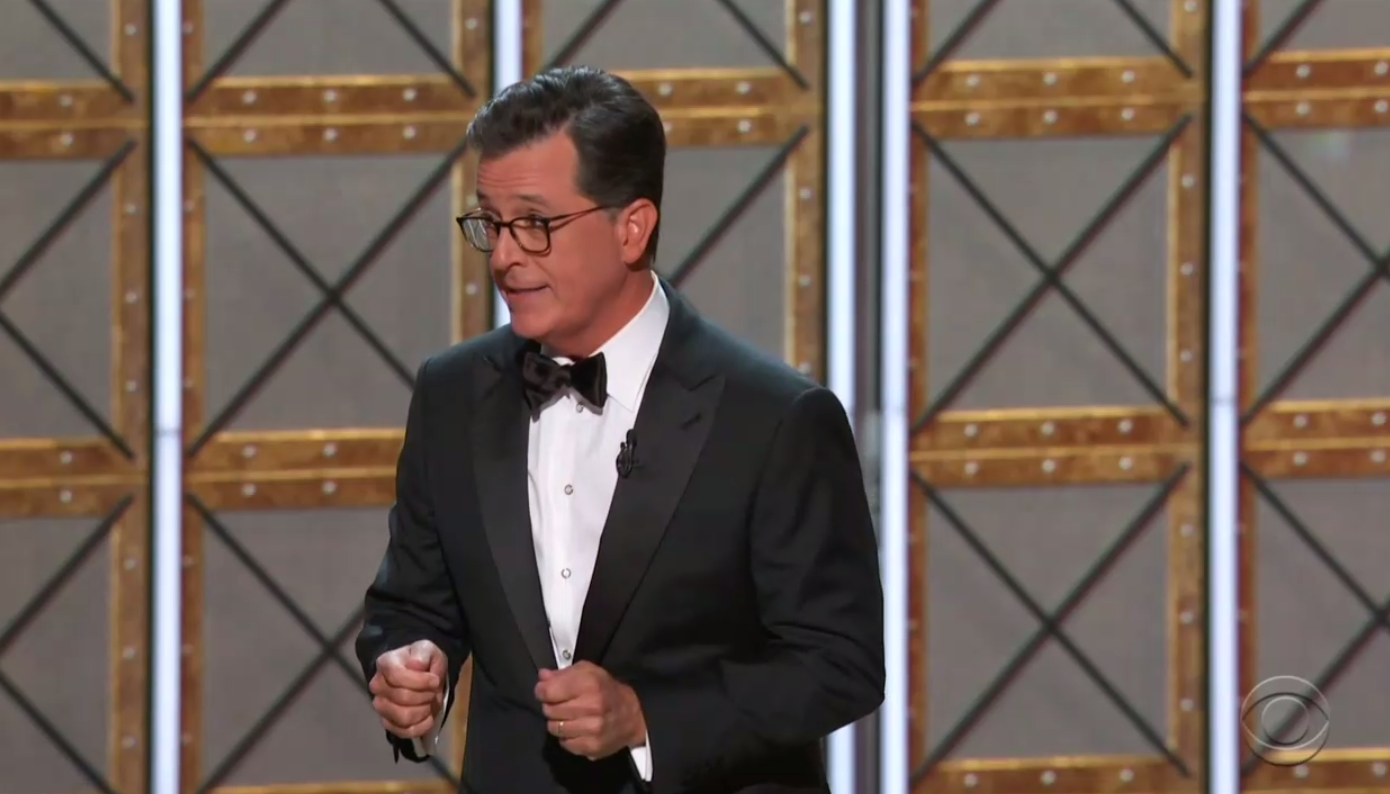 The host talked about how Trump is upset that he never won an Emmy for The Celebrity Apprentice. "I tell you this: If he had won an Emmy, I bet he wouldn't have run for president," Colbert said. "So in a way, this is all your fault."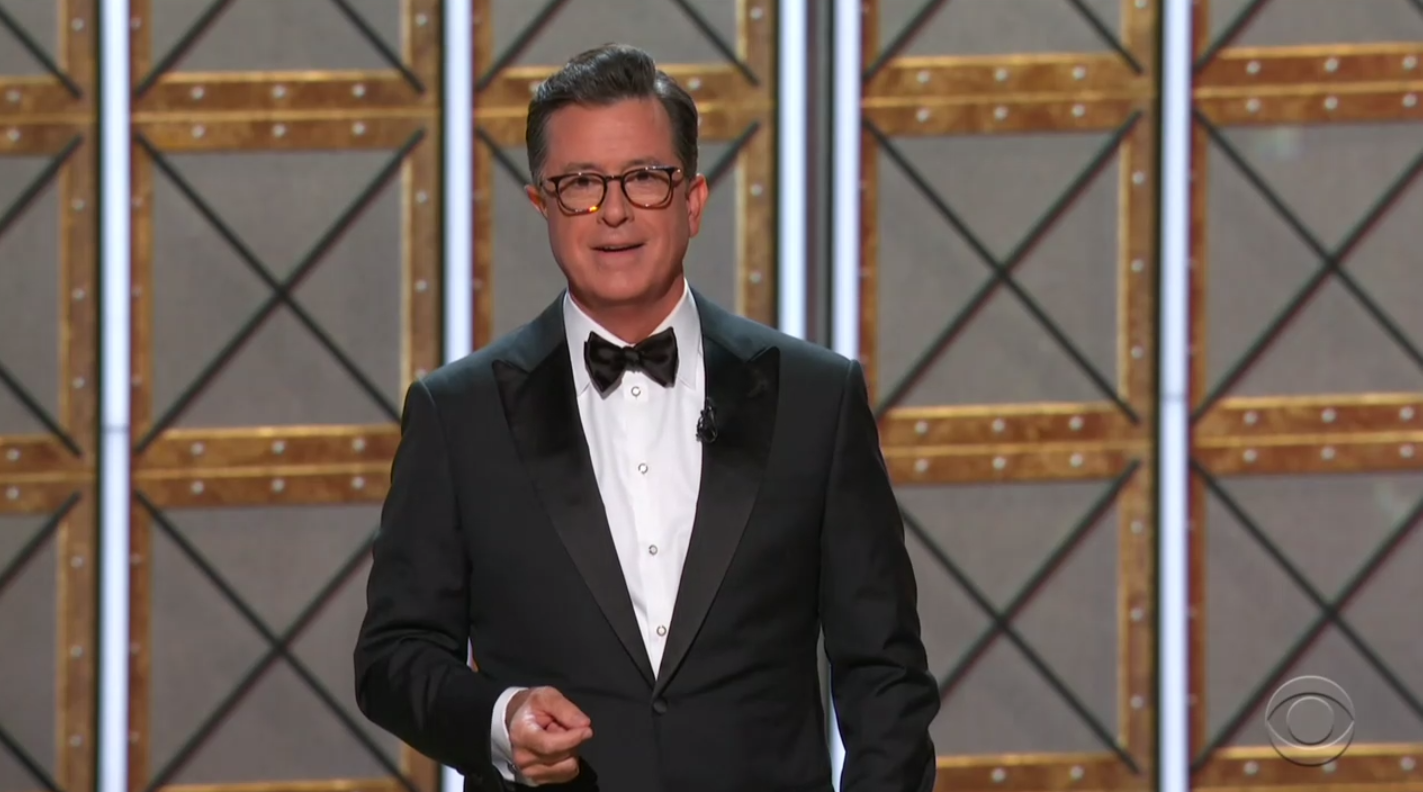 He even brought up a moment from a presidential debate last fall when Trump said that he should've gotten an Emmy. "But he didn't, because unlike the presidency, Emmys go to the winner of the popular vote," Colbert said.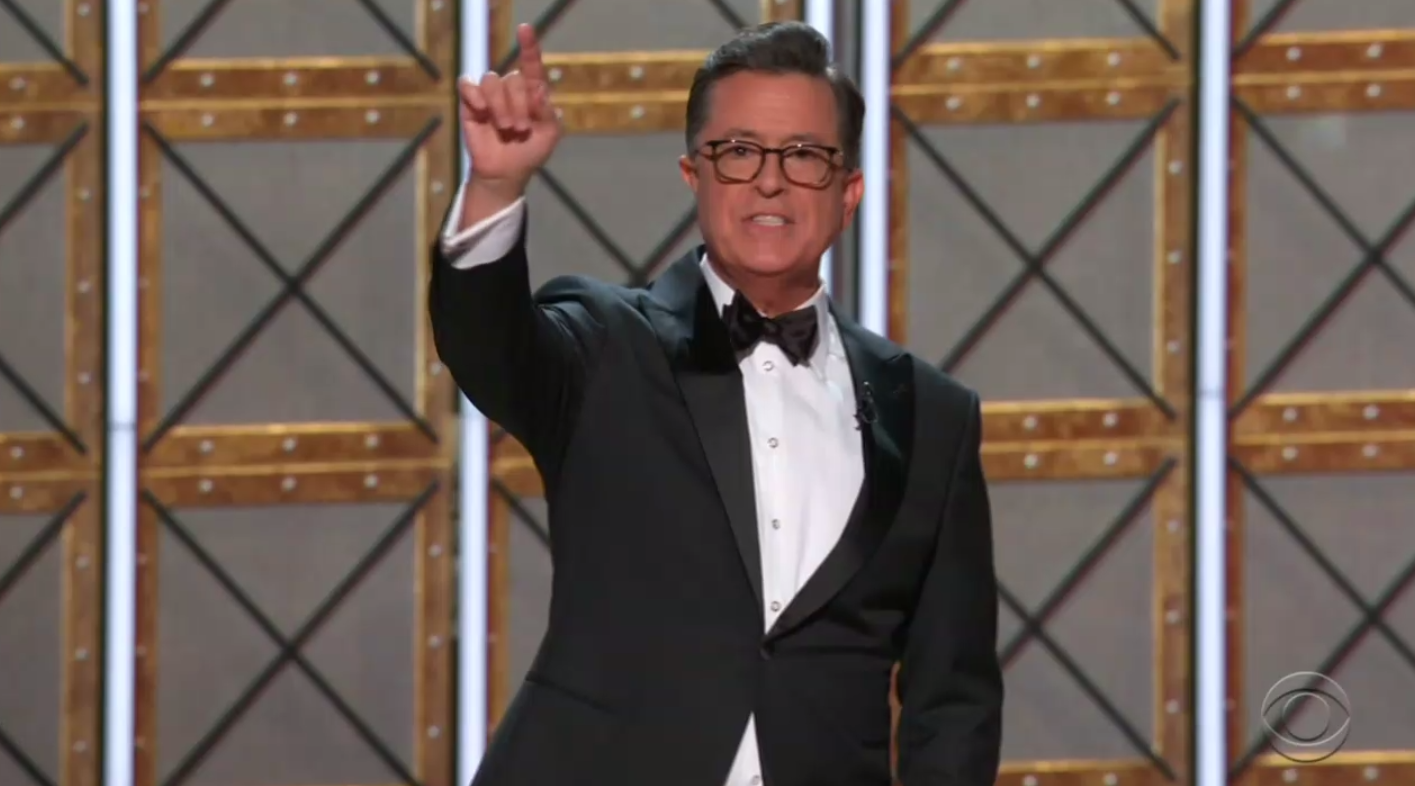 Colbert said that the most important thing to Trump is ratings, and to close out the monologue he brought the former White House Press Secretary Sean Spicer on stage.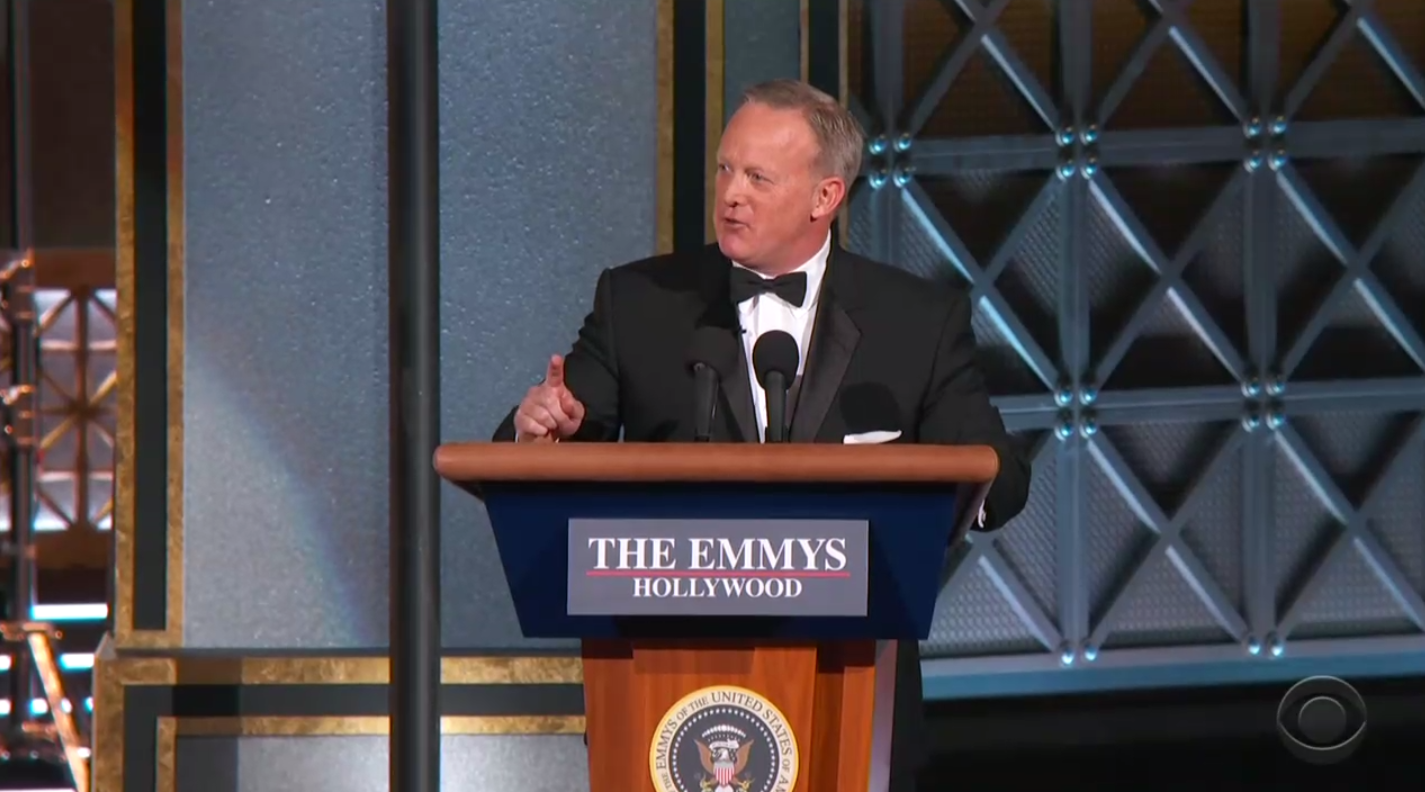 Still waiting on that Trump tweet tho.