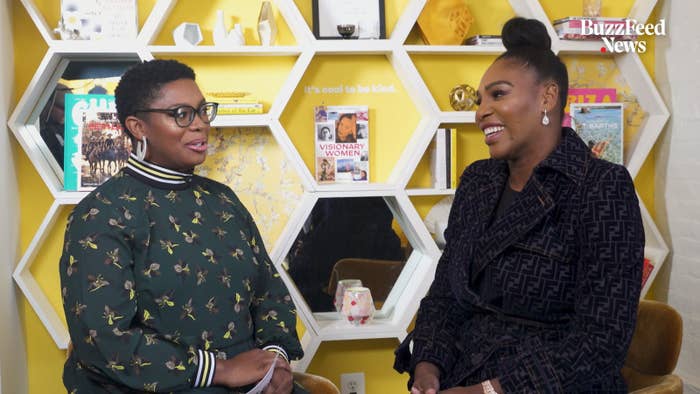 Legendary tennis champ Serena Williams told BuzzFeed News in the latest episode of Profile that she's happy to see other women empowering themselves and speaking up to say, "'Oh this isn't right' or 'We deserve this.'"
"I think that's so important because really, what we do and the changes we make and the voices that we provide now, today, is gonna help our women up tomorrow," Williams told host Ashley C. Ford.
"It's really for the greater good."
Back in September, Williams got into a heated argument with umpire Carlos Ramos when he accused her of getting coaching from the box during the US Open Final. She ultimately lost the match to 20-year-old Naomi Osaka, and the United States Tennis Association fined Williams $17,000.
The incident sparked widespread conversation about double standards for women in sports because Williams was fined for behaving in a manner that many male athletes have in the past.
"I think it's important to always stick up for yourself. I've always done this since day one," Williams said.
"And I hope especially in this age of people just basically being mean, you know, for lack of a better word...whether it's through comments or whether it's through, whatever...you have to you really love you and stick up for you and believe in you more than anything and be happy with yourself."
Catch the full interview Monday, Feb. 4, at 8 a.m. ET on the BuzzFeed News Profile Facebook page.