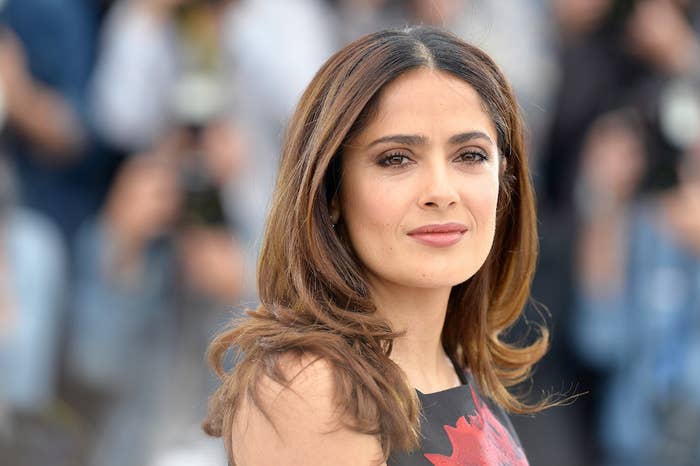 Salma Hayek on Wednesday came forward with accusations of sexual harassment and misconduct against disgraced Hollywood mogul Harvey Weinstein, writing in a New York Times op-ed that she had to endure repeated sexual advances and even a death threat.
According to Hayek, Weinstein's advances included him wanting to take a shower with her, trying to enter her hotel room during filming, and wanting to perform oral sex on her.

"The range of his persuasion tactics went from sweet-talking me to that one time when, in an attack of fury, he said the terrifying words, 'I will kill you, don't think I can't,'" Hayek wrote.
"I don't think he hated anything more than the word 'no,'" she continued. "In his eyes, I was not an artist. I wasn't even a person. I was a thing: not a nobody, but a body."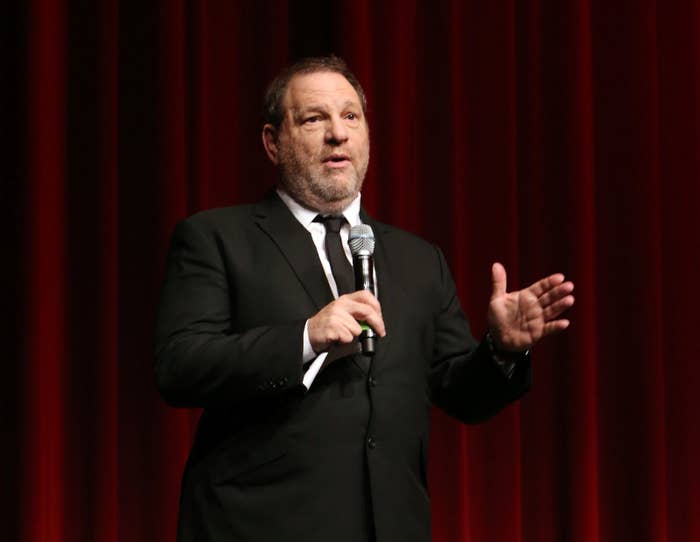 In a statement Wednesday night, Weinstein disputed Hayek's allegations as "not accurate," and claimed that she misrepresented his business decisions.
Hayek recounted working with Weinstein on the Academy Award–winning movie Frida, a biographical film about Mexican painter Frida Kahlo. Hayek starred in and produced the film, which premiered in 2002.
She said Weinstein tried to fire her from the project "when he was finally convinced that I was not going to earn the movie the way he had expected." After Hayek was able to save the movie after accomplishing a "list of impossible tasks with a tight deadline," Weinstein demanded she agree to a full-frontal sex scene with another woman.
"By now, so many years of my life had gone into this film. We were about five weeks into shooting, and I had convinced so many talented people to participate," Hayek wrote. "How could I let their magnificent work go to waste?"
Hayek added that she had a nervous breakdown when filming the sex scene, and was fearful to tell those on set who were "surprised" by her struggle.
After what Hayek said was a fight to get Weinstein to open the film in one theater each in Los Angeles and New York, Frida eventually earned box-office success as well as six Oscar nominations.
"I hope that adding my voice to the chorus of those who are finally speaking out will shed light on why it is so difficult, and why so many of us have waited so long," Hayek wrote. "Men sexually harassed because they could. Women are talking today because, in this new era, we finally can."
A representative for Hayek told BuzzFeed News the actor doesn't have any further comment about her New York Times op-ed.
But in a detailed statement issued Wednesday night, a spokesperson for Weinstein disputed Hayek's account at nearly every point, from who put up what financing for the movie, to how many theaters it was initially shown in.
The spokesperson also framed Weinstein's "boorish" behavior as being rooted in his disappointment in the cut of the movie, "and a reason he took a firm hand in the final edit, alongside the very skilled director Julie Taymor."
The spokesperson also claimed Weinstein does not recall pressuring Hayek to do "a gratuitous sex scene with a female costar and he was not there for the filming."
"All of the sexual allegations as portrayed by Salma are not accurate and others who witnessed the events have a different account of what transpired," the Weinstein spokesperson added.
Hayek is just the latest woman to add to a series of allegations ranging from harassment to rape against Weinstein, who faces criminal investigations in Los Angeles, New York, and the UK.