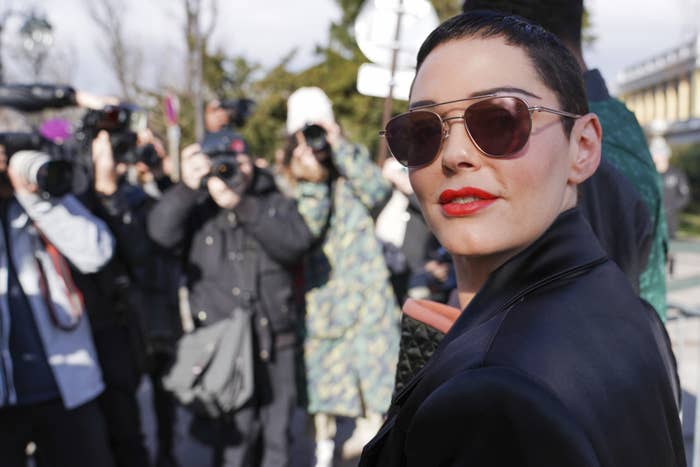 Rose McGowan, who accused Harvey Weinstein of sexaul assault in October and has been outspoken about the reckoning of sexual misconduct in the entertainment industry, told the Hollywood Reporter she's not optimistic that Weinstein will go to prison for his alleged crimes. But she plans on continuing to fight for other rape survivors.
"I hope I'm wrong when I say that I don't think he will go to prison," McGowan said. "People do have to gather evidence, and that takes time. But if two women pointed somebody out that stole our purses, he'd be arrested. So how many women does it take to say he stole us? He stole our careers, stole our lives, stole our reputations. He stole how my family treats me, how men treat me — he stole all that."
Ahead of McGowan's E! docuseries Citizen Rose, which returns on May 17 after its initial two-hour premiere in January, the former actor spoke to the Hollywood Reporter about her intention to leave Hollywood behind with the sale of her Los Angeles home.

"I do torch things," she said.
Unsure of where she'll call home next, McGowan said she liked the idea of one day living in India, where she visited in December as a speaker at the Hindustan Times Leadership Summit. This is where McGowan met former President Barack Obama, but she expressed disappointment that he didn't acknowledge the Weinstein allegations.
"I was disappointed he didn't acknowledge a global fight, let alone mine. It was after everything had come out," she said. "I was sitting right in front of him, and he would not meet my eyes, and then at the last minute, he asked for Naomi Campbell to be put in a photo with us," she said. "All he said was: 'You ladies sure know how to pose.' I wanted him to be better."
The docuseries subject also commented on the NXIVM sex cult led by Keith Raniere and former Smallville actor Allison Mack.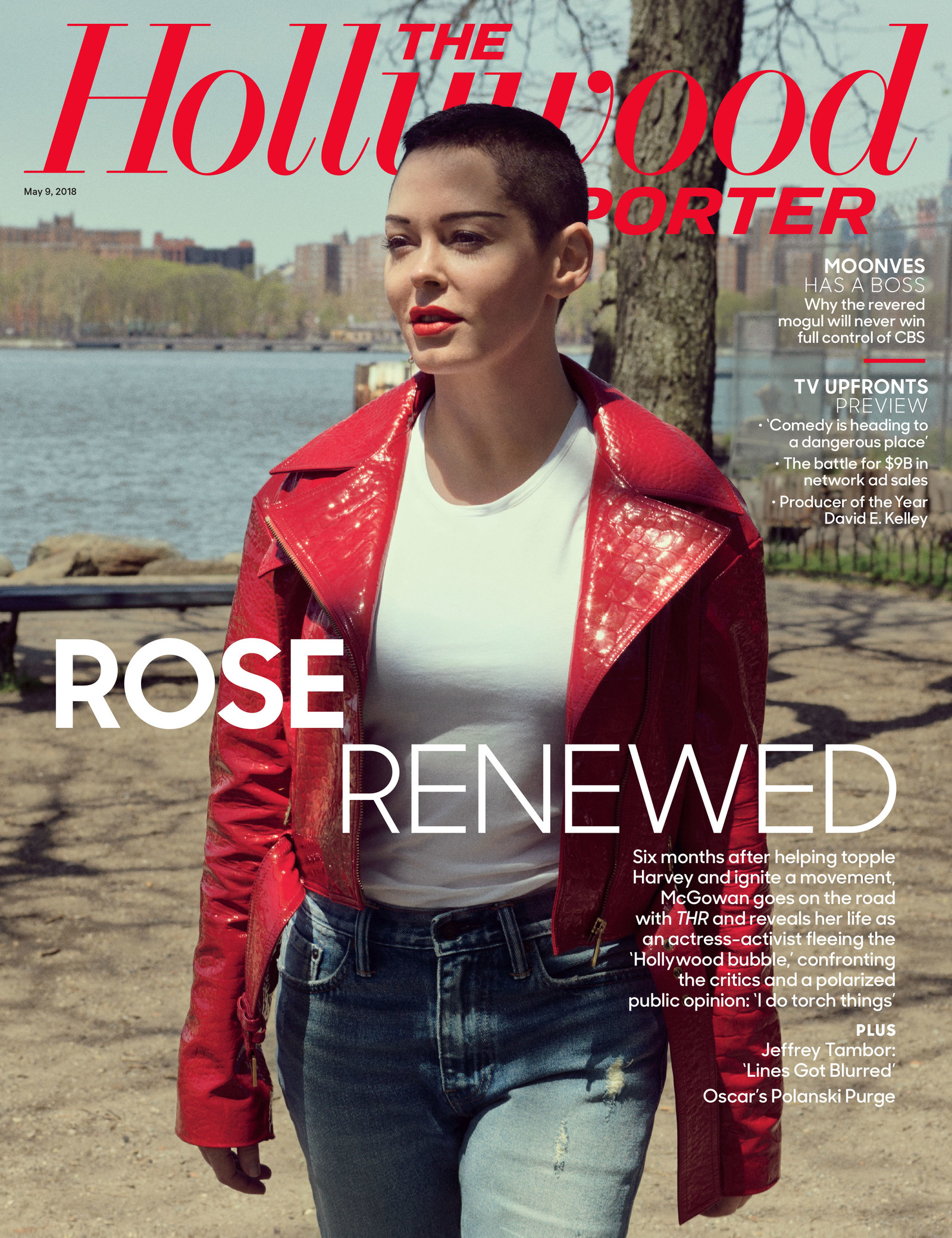 "My take on [NXIVM] is that it's doing a very intense version of what a lot of people in Hollywood already do," she said. "It's just a more intensified version, so we can point at it and be like, 'That's so wild.' I'm like, 'Yes, but what do you do?'"
As for the recent verdict in the Bill Cosby trial, McGowan said she "felt like we'd won the Super Bowl of all Super Bowls."
"When I saw those brave women crying and breaking down afterwards, I felt a sense of shame because I was both thrilled for them, but I was also jealous," she said.
McGowan is also currently facing a felony cocaine charge, which she says was a setup by people trying to silence her.