Former James Bond star Rosamund Pike says that she now believes the iconic spy films are "ripe for an incredible amount of sexism," but added that she was never made to feel uncomfortable on set.

Pike — who starred as femme fatale Miranda Frost in the 2002 film Die Another Day, opposite Pierce Brosnan as the womanizing British agent — said her view of the films is different in hindsight.
"One thing about Bond is that is that now I look back on it, I think, Gosh. I mean that was a world which was ripe for an incredible amount of sexism," Pike said on BuzzFeed News' newest episode of Profile on Sunday.

"And I think, thanks to Barbara Broccoli, who's the producer of the Bond films, you know, I never was made to feel uncomfortable on set," she said.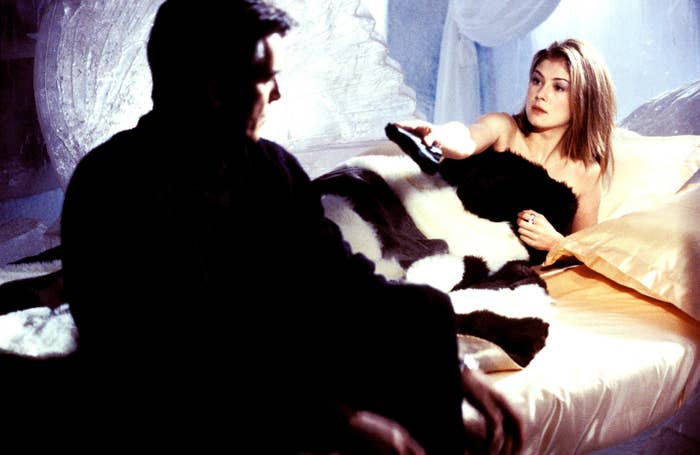 Pike, who received an Oscar nomination for her role in 2015's Gone Girl, revealed that her audition for the Bond role included a scene in which she was in the spy's bedroom and had to drop her dress.
"I was sort of prepared in underwear and I could drop the dress, and something in me just thought, No, if you're going to see me in my underwear you can give me the part,'" she said.
Pike ultimately declined to reveal her underwear to the casting team but said she doesn't know where she found the courage not to do so.

As far as whether viewers will ever see a woman play the leading role in a James Bond film, Pike thinks there are roles better suited for women in which they don't have to play "sloppy seconds."
"I don't think a woman would want sloppy seconds really. I don't think she'd want to take over," she said.
"By all means, write a kind of kickass female agent...with a legacy that can go on as long as Bond's legacy has," she said.
Pike is starring in the upcoming film A Private War, which tells the true story of journalist Marie Colvin, an overseas war correspondent for the Sunday Times from 1985 until she died while covering the Syrian civil war in 2012.
In 2001, Colvin famously lost her vision in her left eye while working in Sri Lanka and, as a result, started to wear a black eye patch, an image that Pike portrays in the film.
"I think Marie would have really celebrated the fact that a film is coming out about her at a time when journalism is so under threat," Pike said.
"Maybe in the last sort of 20 years...nearly a thousand journalists have been killed, targeted for speaking the truth, and...many governments, many, many corporations are trying to silence the press. And it's never been more timely."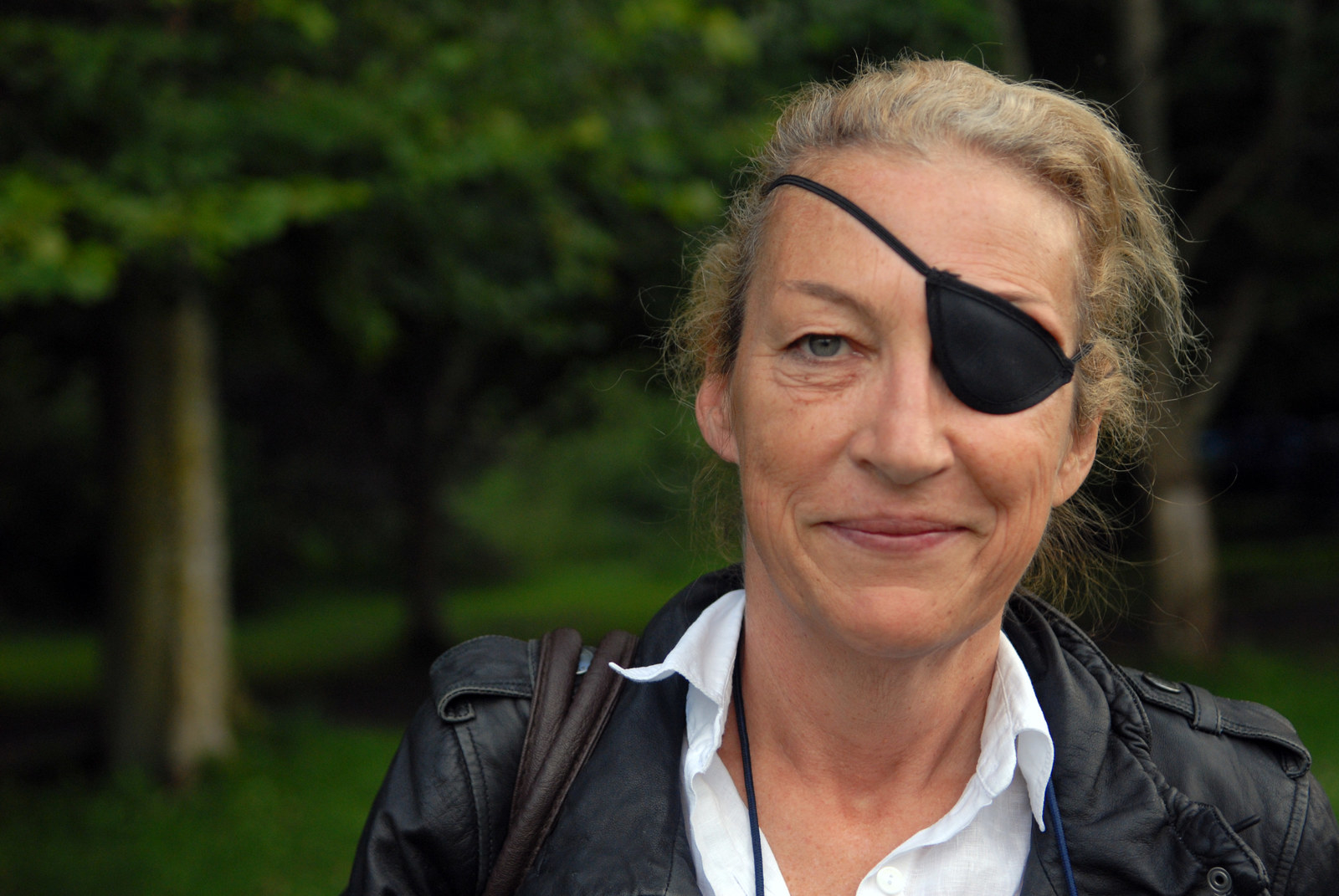 Portraying such a strong, admirable character onscreen was important to Pike, who said that Colvin "wasn't afraid of speaking out and speaking the truth."
"She dedicated her life to finding the truth," Pike said.
"But you know, she also spoke the truth to power which ... come[s] back to #MeToo, and is really not easy," Pike said. "I think if we can take courage from her, we can take courage to speak our truth and speak truth to power."