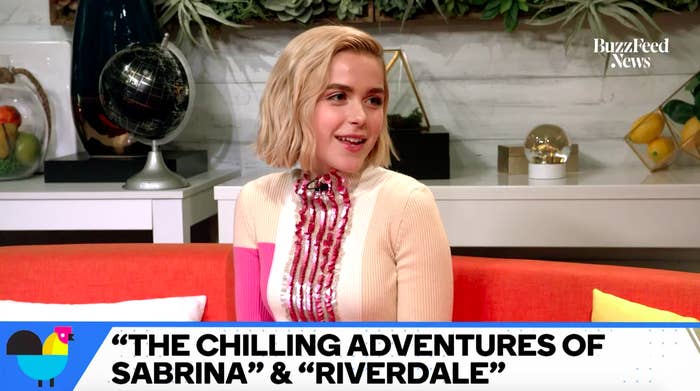 The star of Netflix's Chilling Adventures of Sabrina said she'd love to see a crossover episode with the CW's Riverdale.
The highly anticipated Sabrina the Teenage Witch reimagining starring Mad Men's Kiernan Shipka comes from the same executive producers as Riverdale, and both shows exist in the same universe. Riverdale and Greendale, the town where Sabrina takes place, are neighboring towns.
Fans have already speculated whether or not the two shows will have a crossover episode where we see characters like Sabrina (Shipka) and Harvey (Ross Lynch) crossing paths with Archie (K.J. Apa) and Jughead (Cole Sprouse).

In an interview with Stephanie McNeal on BuzzFeed News' AM to DM on Monday, Shipka said that she hopes a crossover episode does eventually happen.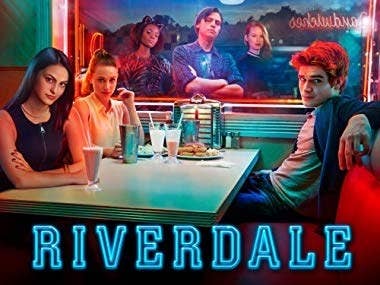 "I think it could only work if a character from their show came to our show," Shipka said.
"The shows are so different that I don't think we could totally merge them. But I do think it'd be fun."
When asked who she thinks Sabrina would be friends with from the list of Riverdale characters, Shipka said Archie (Apa) and Betty (Lili Reinhart).
"They're like, the fixers," Shipka said.
"They're like, mad at their town and they want to make it different and want to stand up for what they believe is right, and I feel like Sabrina's the same kind of gal."