And according to Pusha, who called in to Power 105.1's The Breakfast Club on Wednesday morning, Drake also has a new Adidas line coming out called Adidon, which is "named after Adonis."
"We couldn't know about the child until you start selling sweatsuits and sneakers?" Pusha said in the interview.
"We don't know [if he's a deadbeat dad]. We just know that we couldn't know until he sold a sweatsuit ... Who rolls out their child with a sweatsuit? Like, get out of here. What are you doing?"
In addition to alleging Drake is the father of a secret child, Pusha also took up an issue with an old photoshoot of Drake in blackface, which he used as the cover art for "The Story of Adidon."
"We talked about the writing or whatever, the ghostwriting allegations, alright cool we off that. Now you're getting to the mimicking of the black culture, blackface. Okay, I'm not ready to excuse that," he said.
"I'm not really ready to excuse you talking multimillionaire songs with me and you tucking a baby. I'm not with all of that." Pusha went on to say he doesn't "even hang with my friends who have child support issues."
Host Angela Yee asked Pusha if he's sure Drake has a baby, to which the rapper responded, "We done tap-danced around the ghostwriting. We ain't tap dancing around no kids. I ain't letting that happen."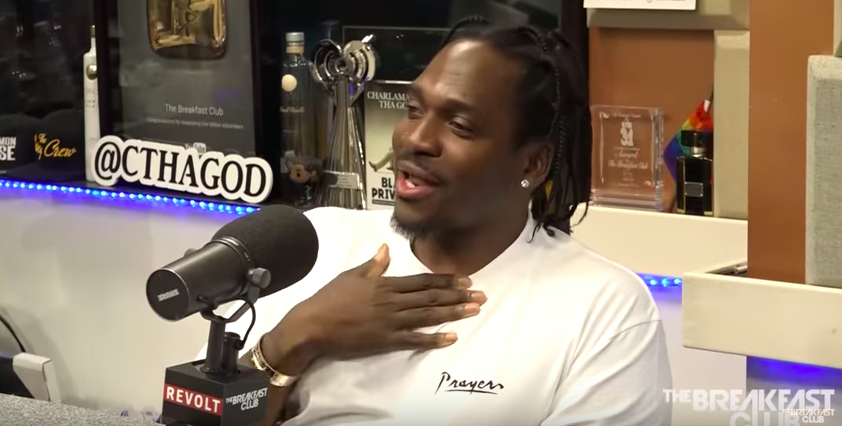 In terms of Drake possibly clapping back with another diss track, Pusha said he's "prepared for anything." "Listen," he said. "I'm wide awake."