1.
Time's Up supported Christine Blasey Ford, the woman who accused Supreme Court nominee Brett Kavanaugh of sexual assault, by distributing pins that say "I believe Christine Blasey Ford" and "I still believe Anita Hill."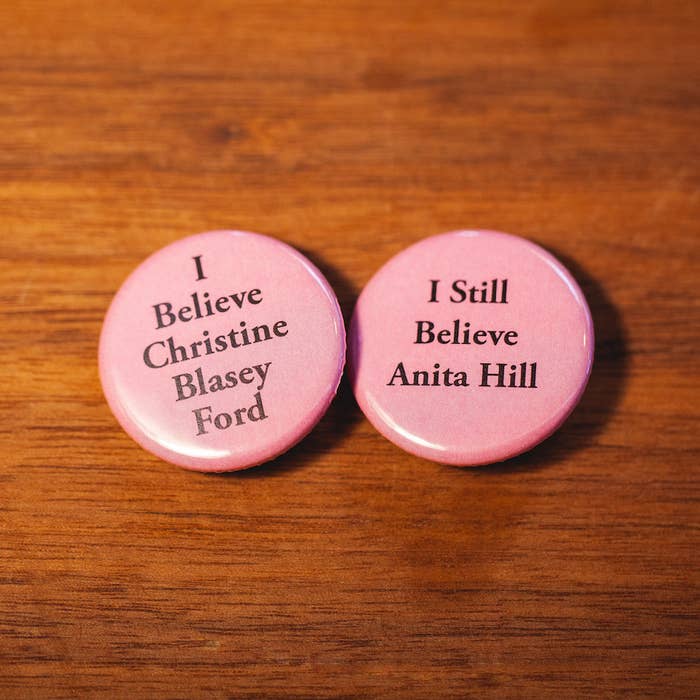 2.
Sarah Sophie Flicker, actor and wife of Glow director Jesse Peretz, also wrote "Stop Kavanaugh" on her arm along with the phone number for the United States Capitol switchboard.
3.
Jenifer Lewis wore Nike on the Emmys red carpet and spoke out in support of Colin Kaepernick, saying, "I am wearing Nike to applaud them for supporting Colin Kaepernick and his protest against racial injustice and police brutality."
4.
Westworld's Evan Rachel Wood brought Amanda Nguyen, the author of the Sexual Assault Survivors' Rights Act, as her plus one.
5.
In the opening number, Tituss Burgess referenced men in Hollywood who were accused of sexual assault by singing, "Banished every creep who broke the law, now they're serving hard time at that Arizona spa."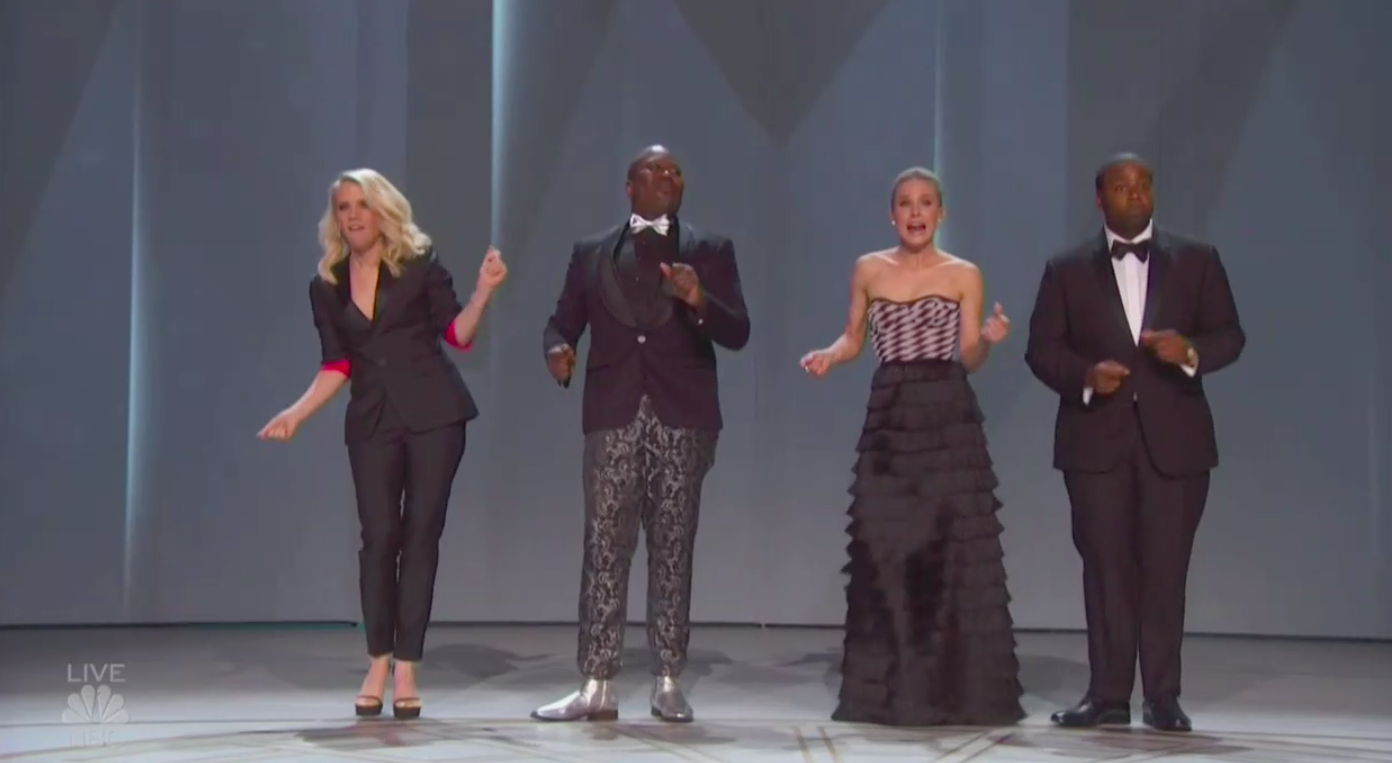 "Yes, we solved it, won't cut them any slack," he continued. "They've been away nine long months, now let them all come back."
He was referring to Harvey Weinstein, the mega-producer who has been accused by dozens of women in the industry of sexual assault.
6.
And SNL's Michael Che said in the opening monologue, "I don't know if you know this: The first Emmys were held back in 1949. Things were very different back then. Gas was 17 cents a gallon, a new home cost $7,000, and we all agreed that Nazis were bad."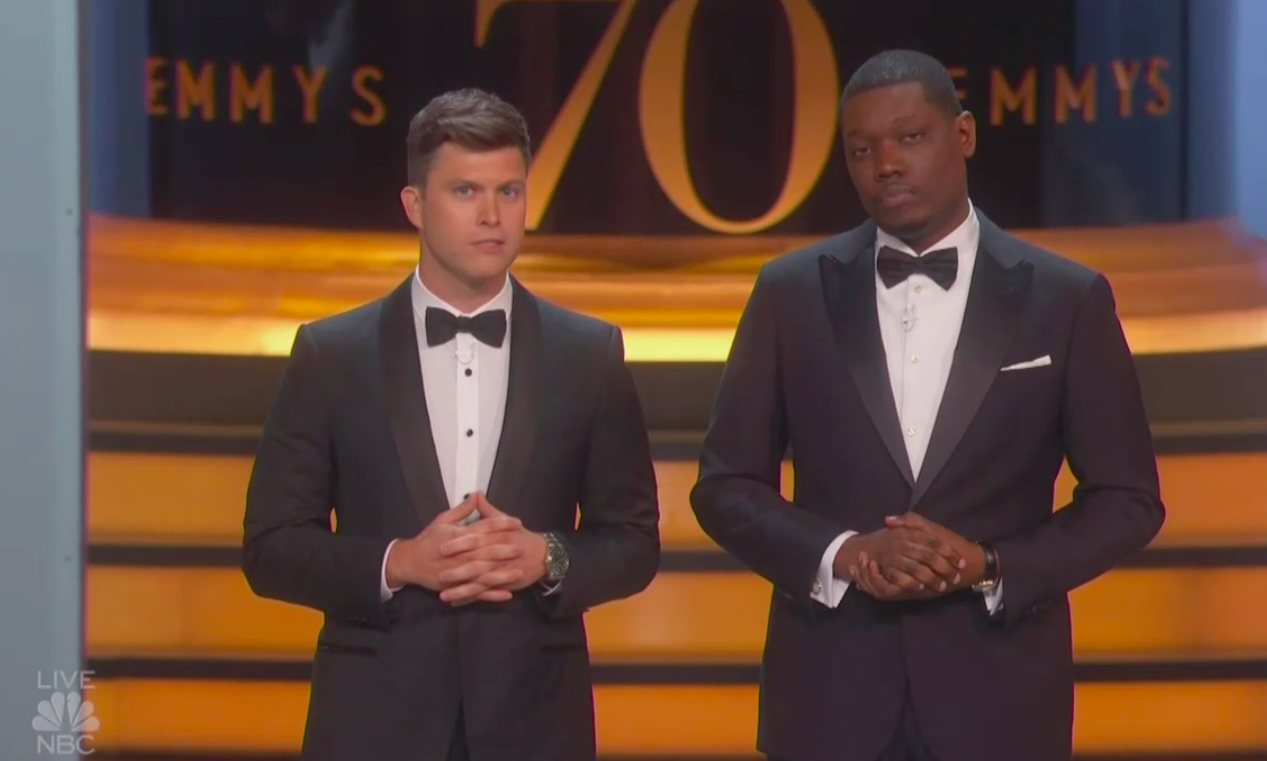 7.
Rachel Brosnahan won the Emmy for Outstanding Lead Actress in a Comedy Series for her role in The Marvelous Mrs. Maisel and talked about the importance of registering to vote.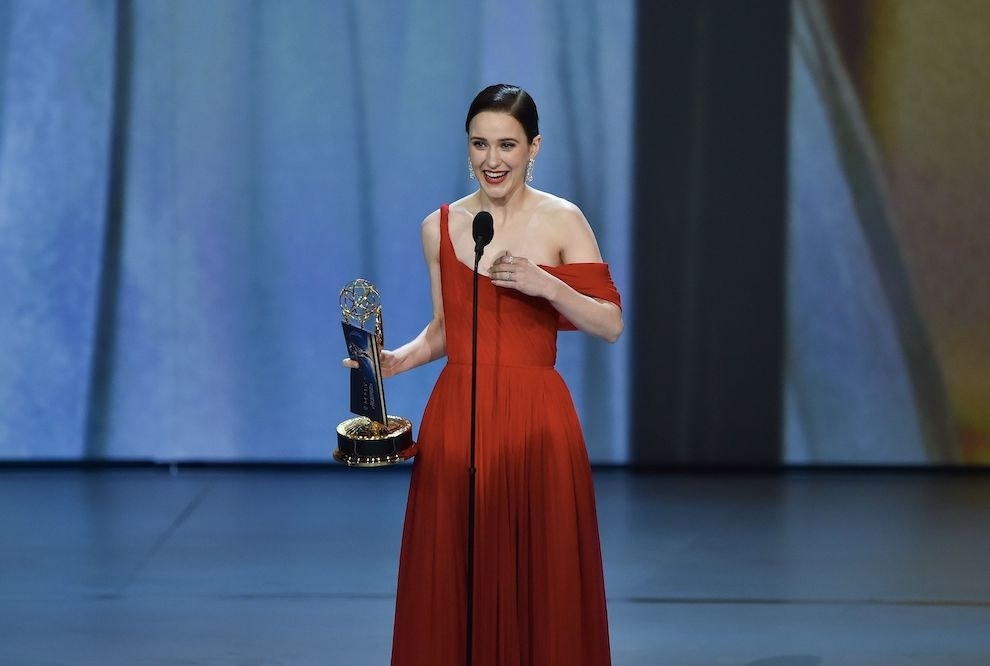 "One of the things I love the most about this show, while I have you captive for another two seconds, it's about a woman who is finding her voice anew. It's something that's happening all over the country right now," Brosnahan said. "One of the most important ways that we can find and use our voices is to vote. So if you haven't already registered, do it on your cellphone right now. Vote, show up, and bring a friend to the polls."
8.
Ryan Murphy, whose The Assassination of Gianni Versace won for Outstanding Limited Series, dedicated his award to LGBT victims of hate crimes.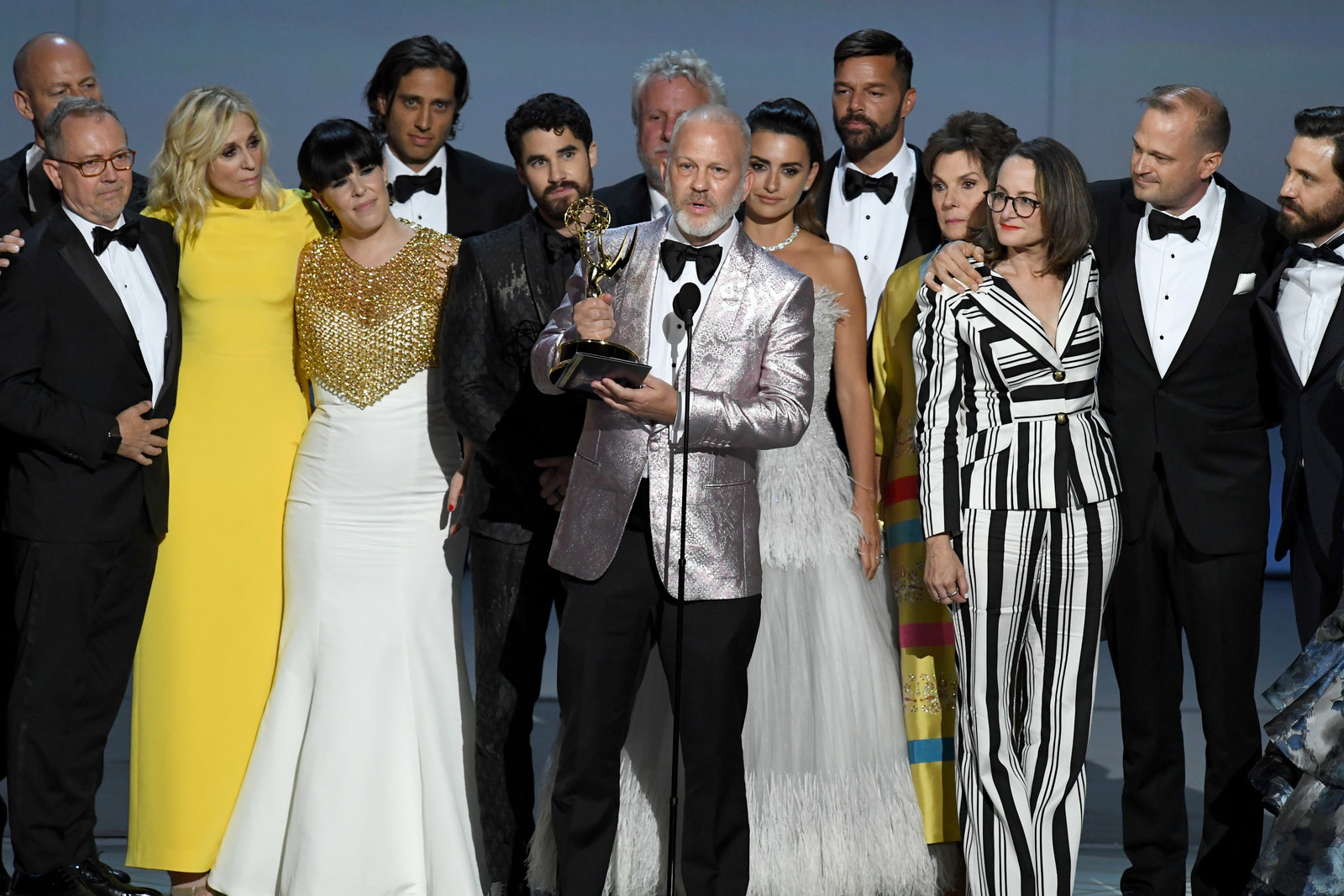 "The Assassination of Gianni Versace is about a lot of things. It's about homophobia, internalized and externalized," Murphy said. "One of out of every four LGBTQ people in this country will be the victim of a hate crime. We dedicate this award to them, to awareness, to stricter hate crime laws, and mostly this is for the memory of Jeff and David and Gianni and for all of those taken too soon."