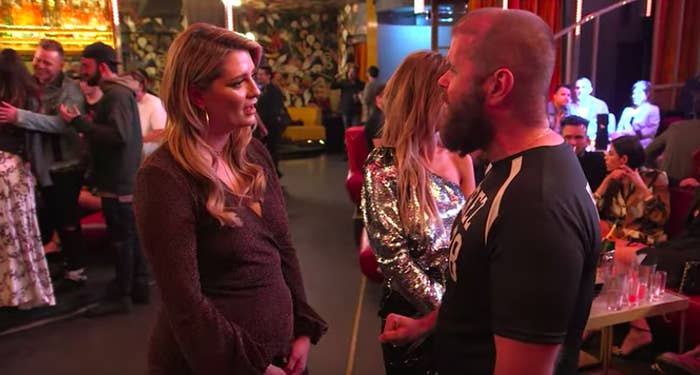 After Mischa Barton confronted Perez Hilton on Monday night's episode of The Hills: New Beginnings, the celebrity gossip blogger is defending his apology to the actor even though their interaction ended in conflict.
"I'm not perfect. I'm not Oprah," Perez Hilton told BuzzFeed News' Twitter morning show AM to DM on Wednesday. "The big difference is, I try to do better."
In the most recent episode of the MTV reboot, Barton told Hilton that she felt bullied and targeted by him for years, saying that he had a negative impact on her career and personal life.
She also elaborated on this on Heidi and Spencer Pratt's podcast, which aired on the reality show, saying that she resented Hilton for the negative blog posts he wrote about her at the height of her fame in the early 2000s.
"He was the face of a certain brand of hate," she said.
According to Hilton, Spencer Pratt texted him after Barton appeared on the podcast and told him what she had said. This prompted Hilton to send Barton a private video that "was a very personal, sincere, private apology."
"I didn't want to do anything public back then because I didn't want people to think ... that I wasn't being genuine, that I was doing it for any ulterior motives," he told AM to DM.
The Pratts then invited Hilton to a party they knew Barton would also be at and the former O.C. actor took the opportunity to address her issues with Perez face-to-face. Barton said she found his past bullying "hard to let go" not just because of how he affected her, but how he impacted other people as well.
"It's not just about the body-shaming or outing people who are gay before they're really out of the closet," Barton said to him. "I just can't really accept the apology entirely on behalf of how I truly feel."
He responded to her by saying, "If I could go back in time, and I say this on my kids' life, I swear if I could go back in time and do things differently, I would."
But when Barton pushed back and refused to accept his apology, Hilton snapped at her, "I just swore on my kids' life and you're shitting on me now?" and stormed out.
On AM to DM, Hilton said that what viewers saw on The Hills episode "is an edited down version" of what actually happened. "There was close to 15 minutes before that of me apologizing, apologizing some more, hearing her out, letting her speak," he said.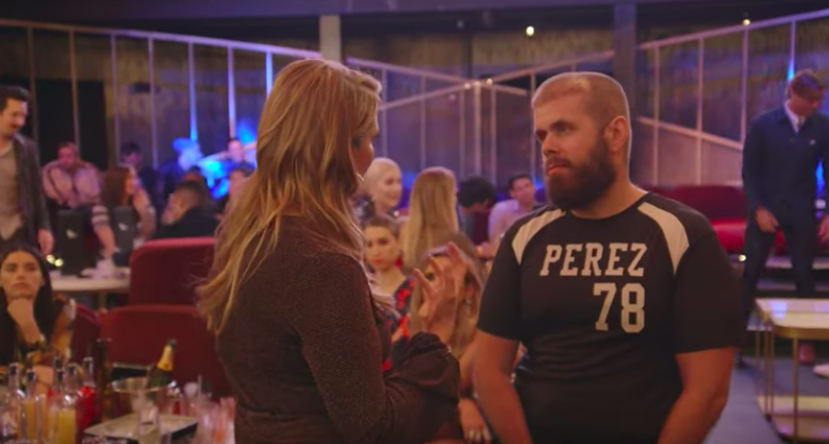 "When I was done with my apology, hearing her, I said, 'Listen, human to human, on a real level, all of this aside, I don't care about the cameras. I just want you to know I truly am deeply, very sorry.'"
"Am I still going to make mistakes in the future? Sure," Hilton said. "But as I said on the show The Hills, back then I knowingly did things I knew was wrong. Now, if I do slip up and make a mistake it's not knowing, it's not premeditated. It's...I messed up, I put my foot in my mouth, I did something that I shouldn't have."
After apologizing to Barton in a private video, Hilton said "things just exploded a little bit" when he appeared on camera while The Hills reboot was filming for a second apology.
"I'll acknowledge I probably didn't handle it as best as I could have in that moment," he said. "She doesn't have to accept my apology, and that's okay."