If you haven't watched Game of Thrones Season 7, Episode 6 yet, well, read this post at your own risk because it's FULL of spoilers!
So, a lot went down on the most recent episode of GoT: Jon Snow and his chosen pack of men went north of the Wall and fought a bunch of White Walkers, the Night King killed Viserion (one of the dragons), and Jon and Daenerys had a ~moment~.
Meanwhile, the tension that's been building up between Arya and Sansa Stark since they reunited finally came to a head.
Arya confronted Sansa about the scroll that Littlefinger planted for Arya to find. It was the note that the Lannisters made Sansa write to her brother Robb, calling Ned Stark a traitor and asking Robb to join sides with her "beloved Joffrey."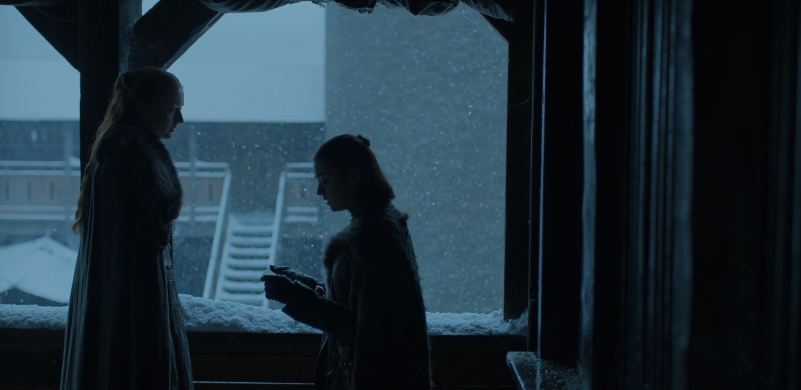 Sansa told her sister she didn't have a choice, and that she was just trying to survive.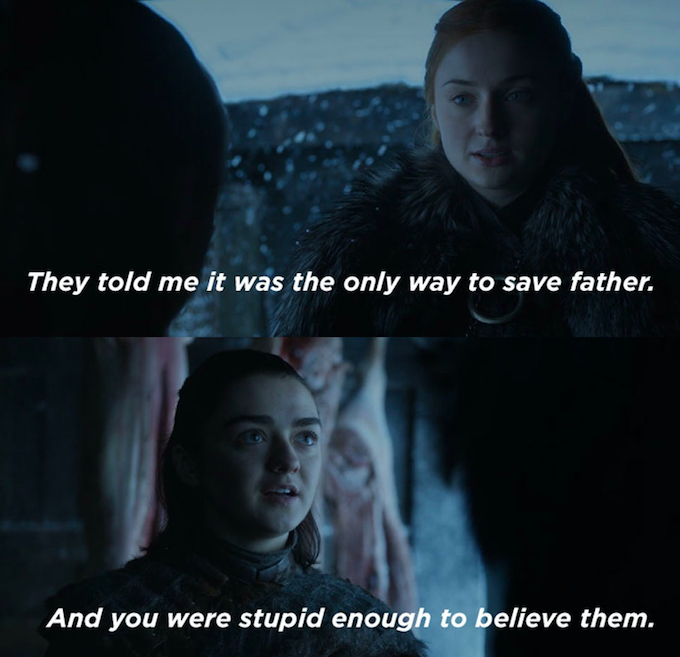 The conversation didn't exactly go well, and it ended in a tense, awkward fight.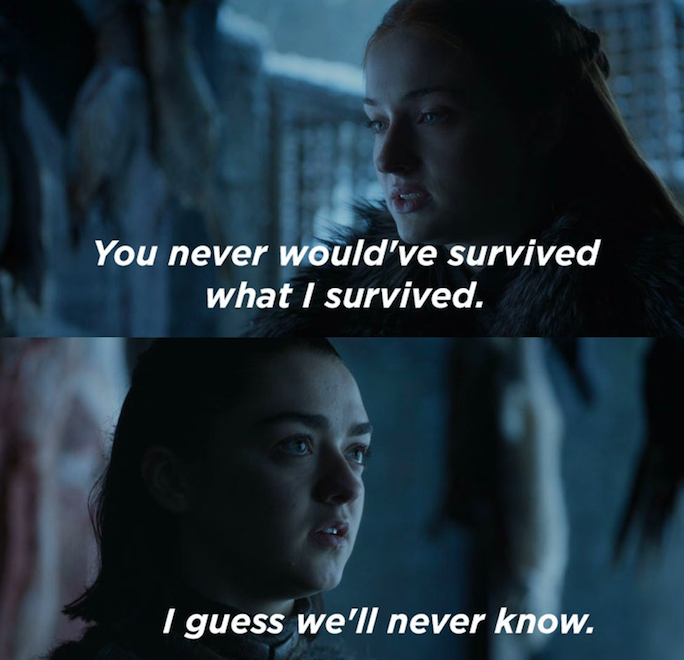 Later in the episode, Sansa was sneaking around and poking through Arya's things when she discovered her sister's face collection.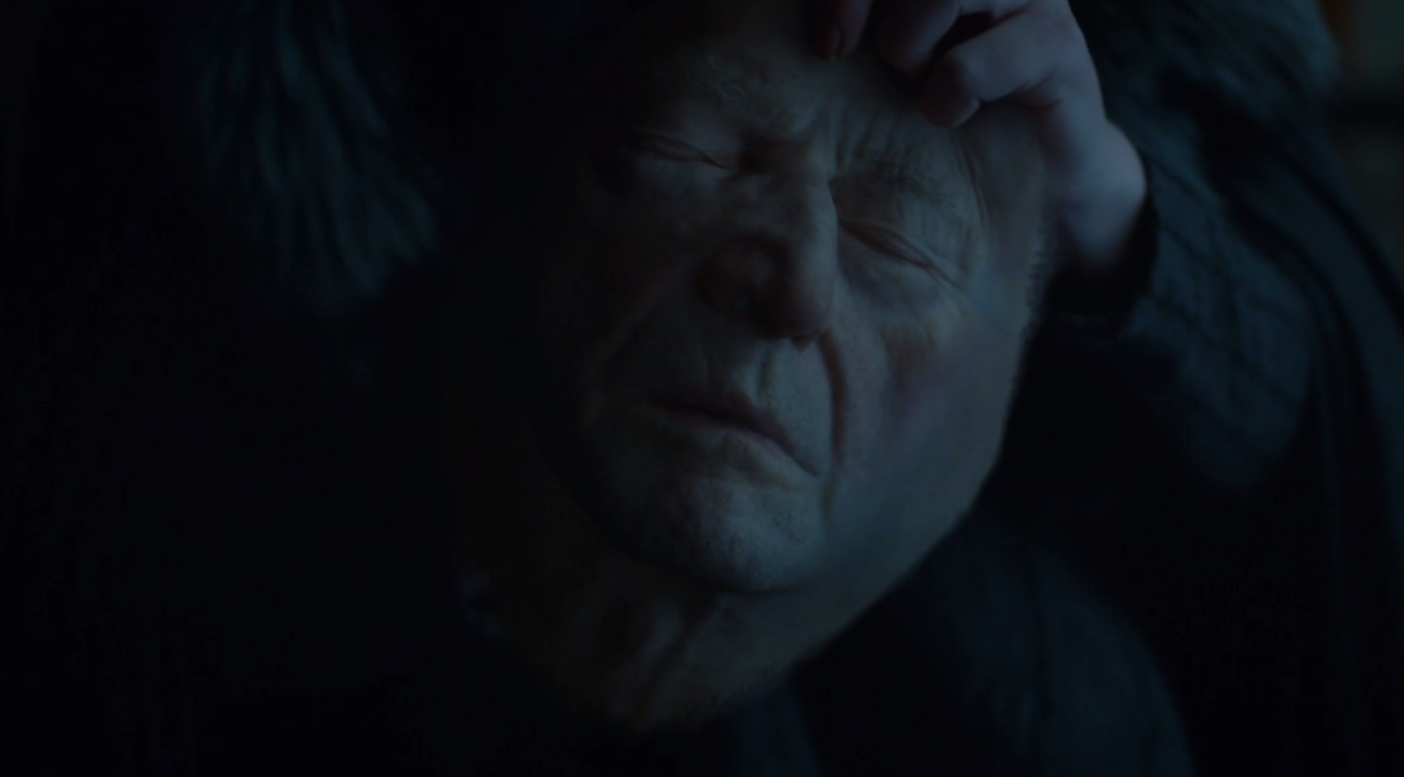 Arya caught her in the act and creepily explained her training with the Many-Faced God.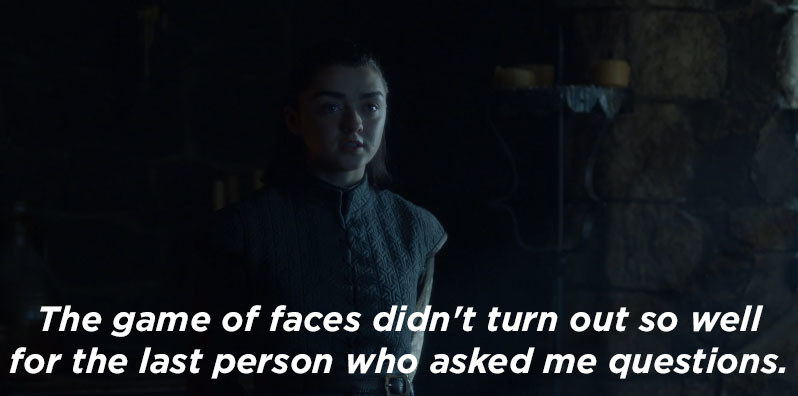 She even picked up a knife from the table and carried it over to Sansa, saying she wondered what it would be like to wear Sansa's face. (Seriously, it was creepy.)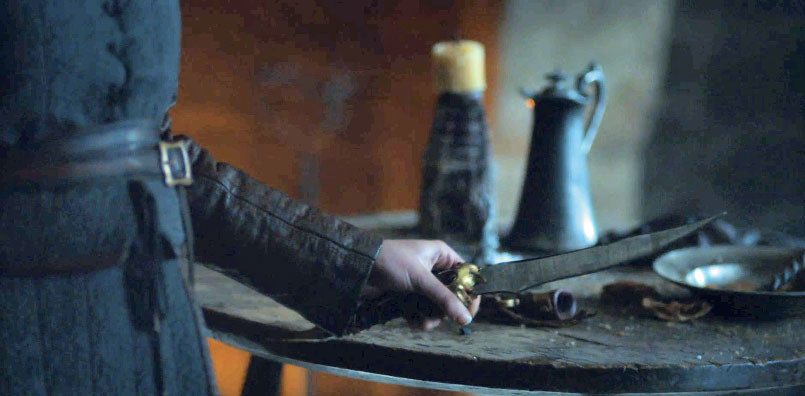 It was all very...intense.
And it's unclear how things are going to shape up between Sansa and Arya in the Season 7 finale.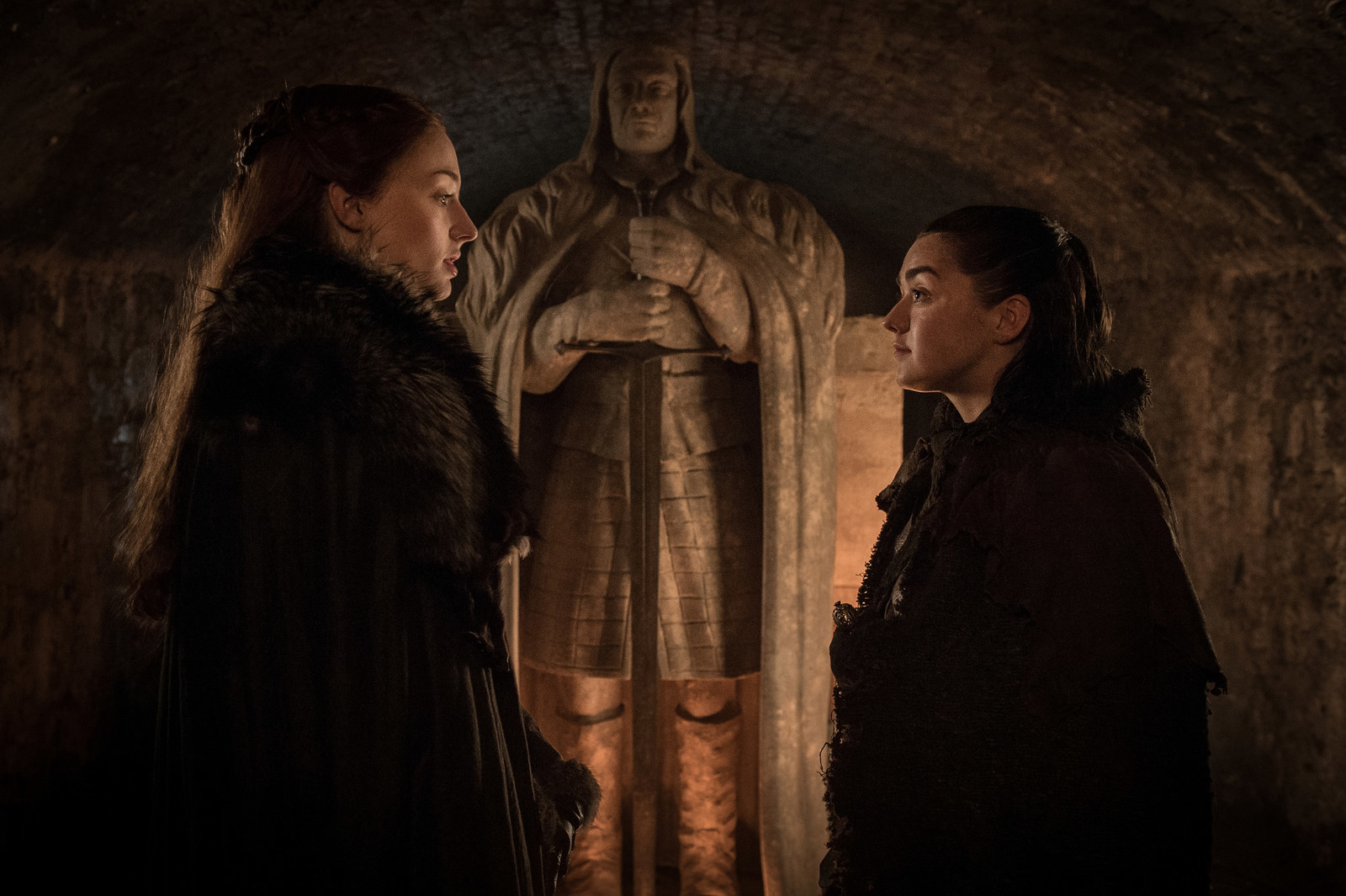 But after this latest episode, a lot of people expressed their concern for the Stark sisters while watching them struggle to get along.
Some people think they should be on the same side, considering they've both been through a lot.
Others made jokes about the whole Arya wanting to steal Sansa's face thing.
There were also plenty of jokes.
Here's to hoping these two can make peace.