Earlier this month, fans of Netflix's On My Block uncovered what appeared to be old tweets from Ronni Hawk, an actor on the show, in support of Donald Trump and against gun control.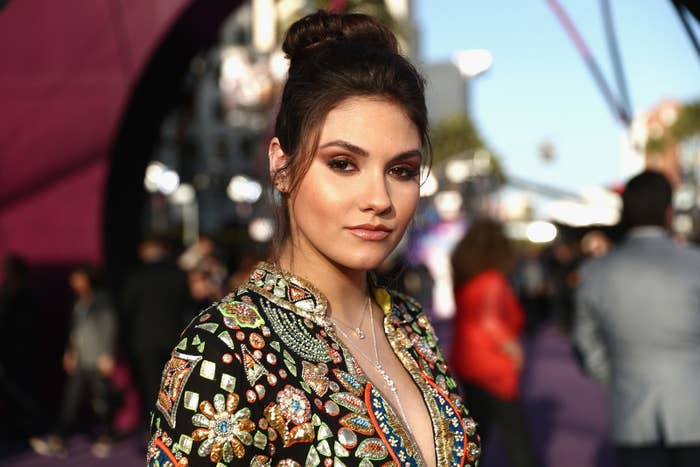 One of the apparent tweets read, "Go @realdonaldtrump please bring America back!!!"
Another tweet, which was captured by BuzzFeed News prior to its deletion, showed two American flag emojis and a heart emoji. It was sent early in the morning on Nov. 9, 2016, after Donald Trump was officially elected president.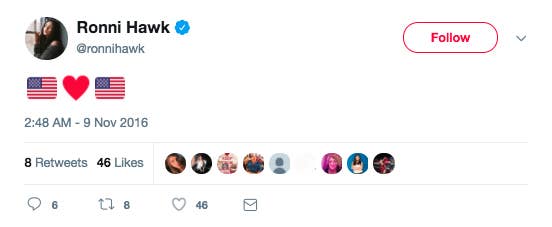 In February, after the Parkland massacre, Hawk also tweeted against protesters demanding that the government enact gun reform.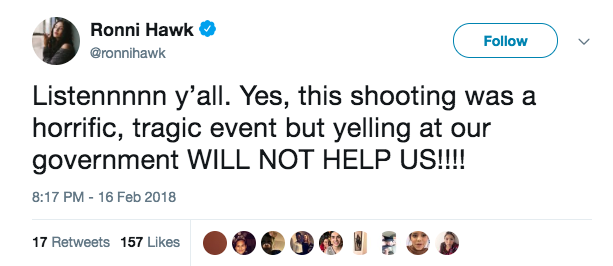 She also expressly advocated for guns after Parkland.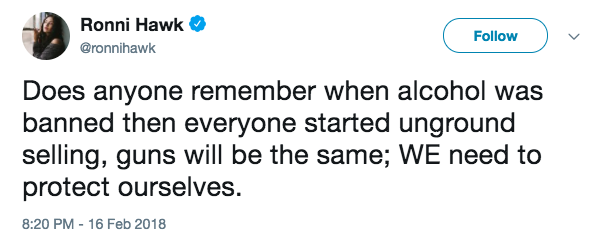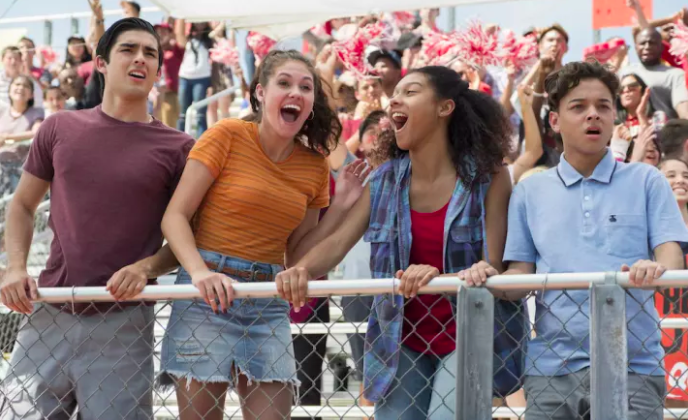 On Tuesday, Hawk finally addressed the controversy and tweeted an apology to her followers. She said that when she wrote the Trump tweets she wasn't "informed enough" and had been "posting blindly":
"To be honest I'm nervous to speak up knowing whatever I write at this point won't make everyone happy," she said. "The truth is I was 16 years old when I put that post out there and at 18, I now know that I am not informed enough on several different subjects to be posting blindly."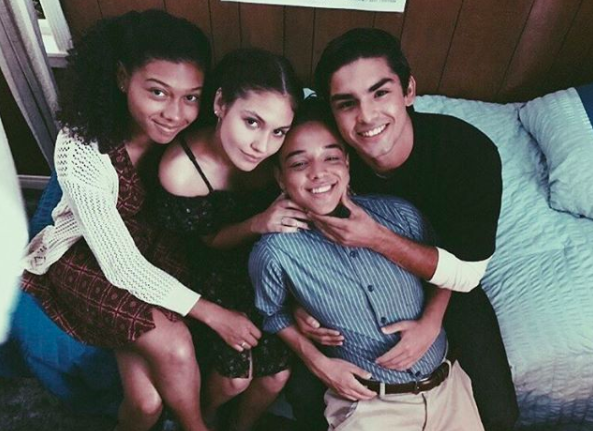 Hawk said she had "learned so much" from working on On My Block about "injustices that take place in this world."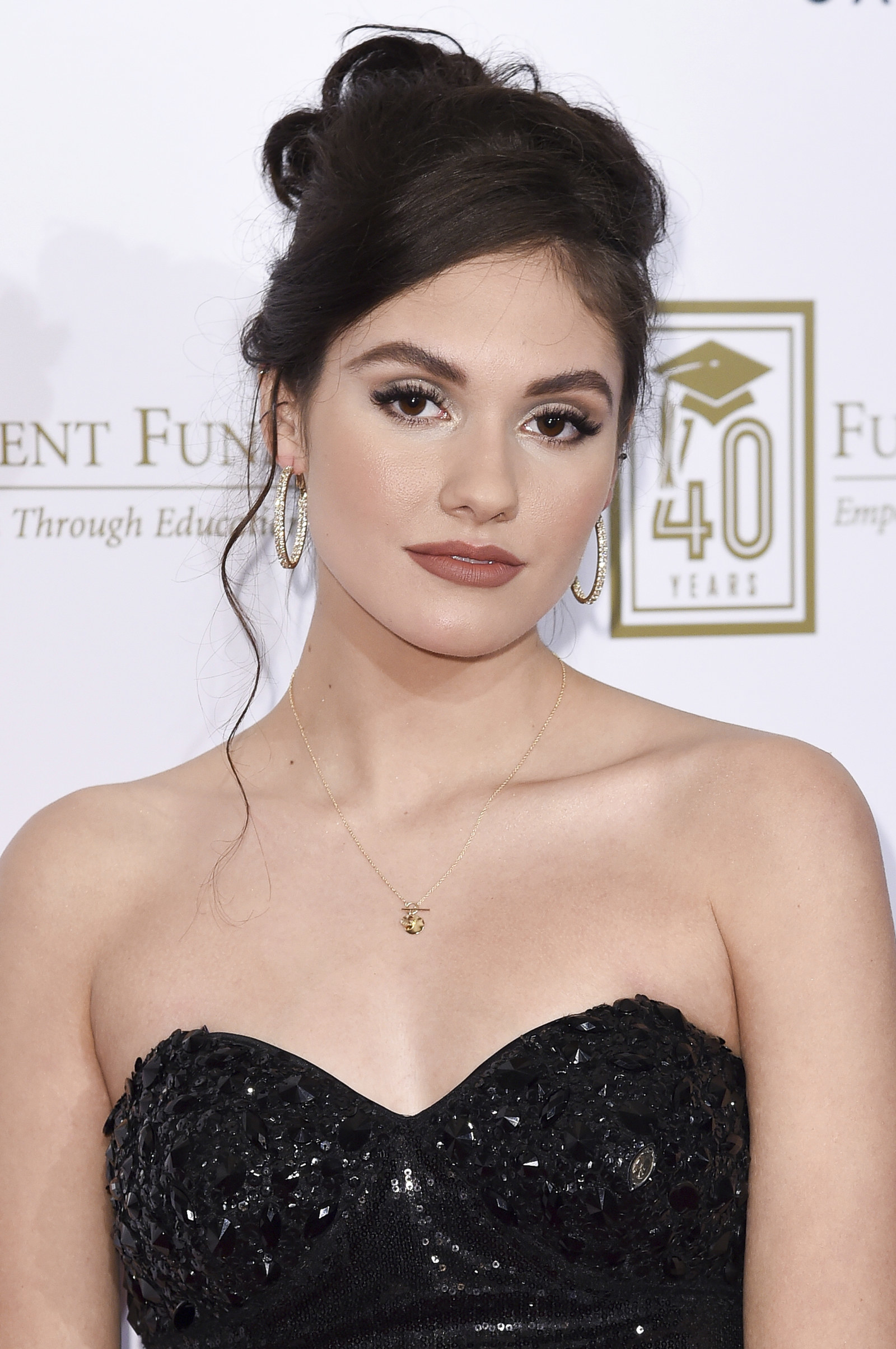 However, people were left unimpressed by Hawk's apology.
Still, others defended her for evolving as a person.
The day after Hawk's apology, rapper Kanye West tweeted his love for Trump and a picture of him wearing a MAGA hat, sparking his own backlash among some fans.