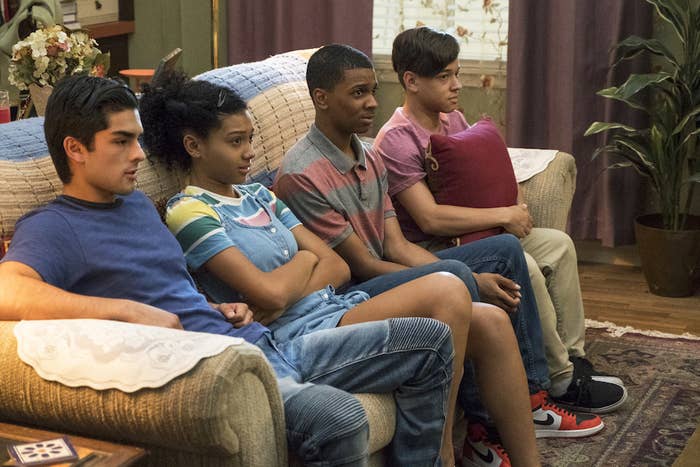 The new Netflix series On My Block brings a lot of the usual coming-of-age storylines to the screen — issues of angst, puberty, internal strife — but in the traditionally white space of young adult television, the cast cuts a unique path.
"The obvious thing that makes our show so different right now is we have four main characters of color, which isn't represented as much on TV," Brett Gray, who plays Jamal on the series, told BuzzFeed News. "A coming-of-age story that you would normally see might just be the qualms of high school and the qualms of growing up and puberty and finding yourself, but on top of that we're minorities in an underprivileged neighborhood in an inner-city."

On My Block follows Gray's Jamal, Cesar (Diego Tinoco), Ruby (Jason Genao), and Monse (Sierra Capri), as they navigate their freshman year of high school in the fictional city of Freeridge, California. The show, which premiered March 16, was co-created by Eddie Gonzalez, Jeremy Haft, and Lauren Iungerich — who also created MTV's Awkward.
"The YA world is so white," Iungerich told BuzzFeed News. "And just thinking about all the shows that are currently on a lot of channels and the iconic shows about teen years, including my own show Awkward, they're mostly through a white prism. Now, we're getting to see these kids from a different slice of life and we get to see representation of their experience, which is not a bleak and negative experience."

The cast of On My Block is made up of black and Latino teen actors who portray storylines about a range of experiences, including family struggles, quinceañeras, gang violence, and young love. Iungerich said she was thrilled the show gives kids an opportunity to see themselves on TV in a way that other predominantly white TV shows haven't.
"I just think that it's time to see more inclusion in TV," Iungerich said. "I love the YA space and really wanted to work with writers and co-create the show with someone from that world to be able to do justice to these kids who haven't had representation."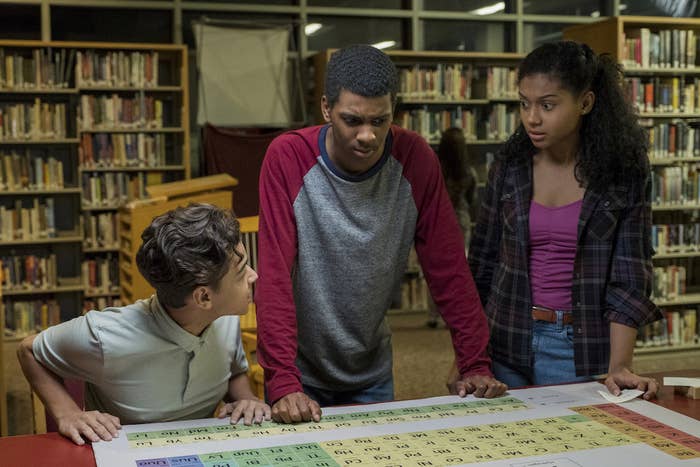 Gonzalez was born in Compton, California, and raised in Lynwood. Representation of young people of color is important to him because "it's been an underserved community for years."
"When you do see the inner-city portrayed in either film or TV, it's usually this bleak outlook," Gonzalez said. "I can tell you having grown up there, that's not what it's like. Yes, there's a lot of danger, there's violence, there's drugs, but there's also a lot of positive things. These kids have great aspirations and are hopeful."
Tinoco, whose character grapples with the reality of joining a gang out of family loyalty, said he doesn't think stories like On My Block are being told enough.
"Latino, African-American, and Asian kids are growing up in these circumstances," he said. "This is really happening out there in the world in the real lives of kids our age, and people aren't as exposed to it as much they should be."
Gray said it's important to make shows like On My Block in order to contribute to positive representation of people of color "because they exist … and have the right to feel validated and appreciated."
"I hope young people of our ethnicity can feel comfortable that there are people on TV representing them," Gray said. "I hope they're proud of what we have given, and I hope they feel it's just as authentic as we do."