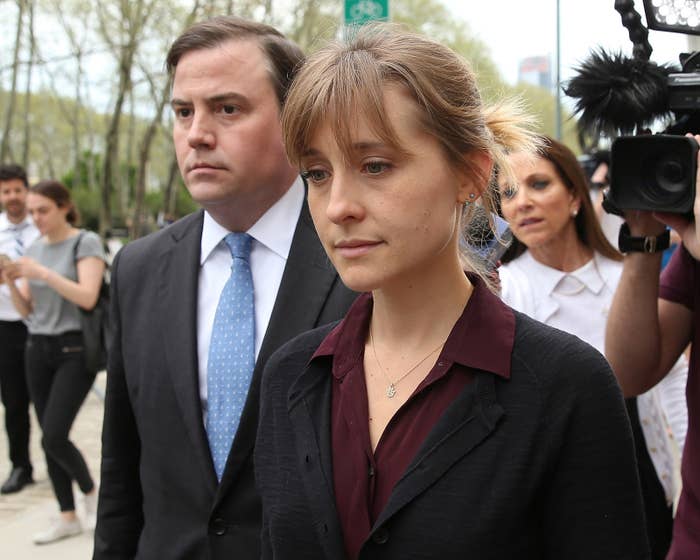 Four more people, including a wealthy heir, were arrested Tuesday in New York in connection with the NXIVM self-help group that federal officials say contained a secret sex cult led by Keith Raniere and former Smallville star Allison Mack.
Clare Bronfman, an heir to the Seagram's liquor fortune; Kathy Russell, a bookkeeper for NXIVM; Nancy Salzman, the NXIVM president; and her daughter, Lauren Salzman, were all charged with racketeering conspiracy. Mack and Raniere were also charged with racketeering conspiracy via the superseding indictment.
Federal prosecutors in Brooklyn said the women, along with Mack, were part of Raniere's inner circle and served as leaders in the NXIVM pyramid organization. Mack and Lauren Salzman were also allegedly "first-line masters" in the DOS sex cult where members were branded with Raniere's initials.
In addition to servicing Raniere, DOS members had their diets controlled and were required to respond to Raniere's calls at all hours of the night. They were also said to be required to do chores or manual labor, resulting in forced labor charges against some of the defendants.

The defendants were alleged to have variously engaged in identity theft, wire fraud, and money laundering.
Raniere and Bronfman allegedly schemed to obtain the email passwords of his critics in order to monitor their communications. After one of his sexual partners died, he and Bronfman were alleged to have fraudulently used the woman's credit card and banking information.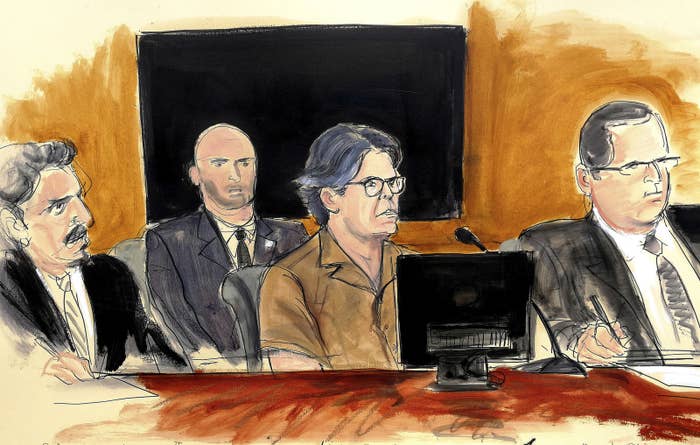 "As alleged, this long-running conspiracy crossed multiple avenues of criminal activity, which included, among other things, electronic monitoring; identity theft; extortion; victim smuggling; and illegal trafficking of a victim after a period of unlawful confinement," FBI Assistant Director-in-Charge William Sweeney Jr. said in a statement. "The details of these alleged crimes become more and more grim as we continue to dig deeper into the conduct of this organization and its intended mission."
Raniere and Mack, who have previously been charged with sex trafficking, have pleaded not guilty. Mack has been released on bail, but Raniere is still being held behind bars.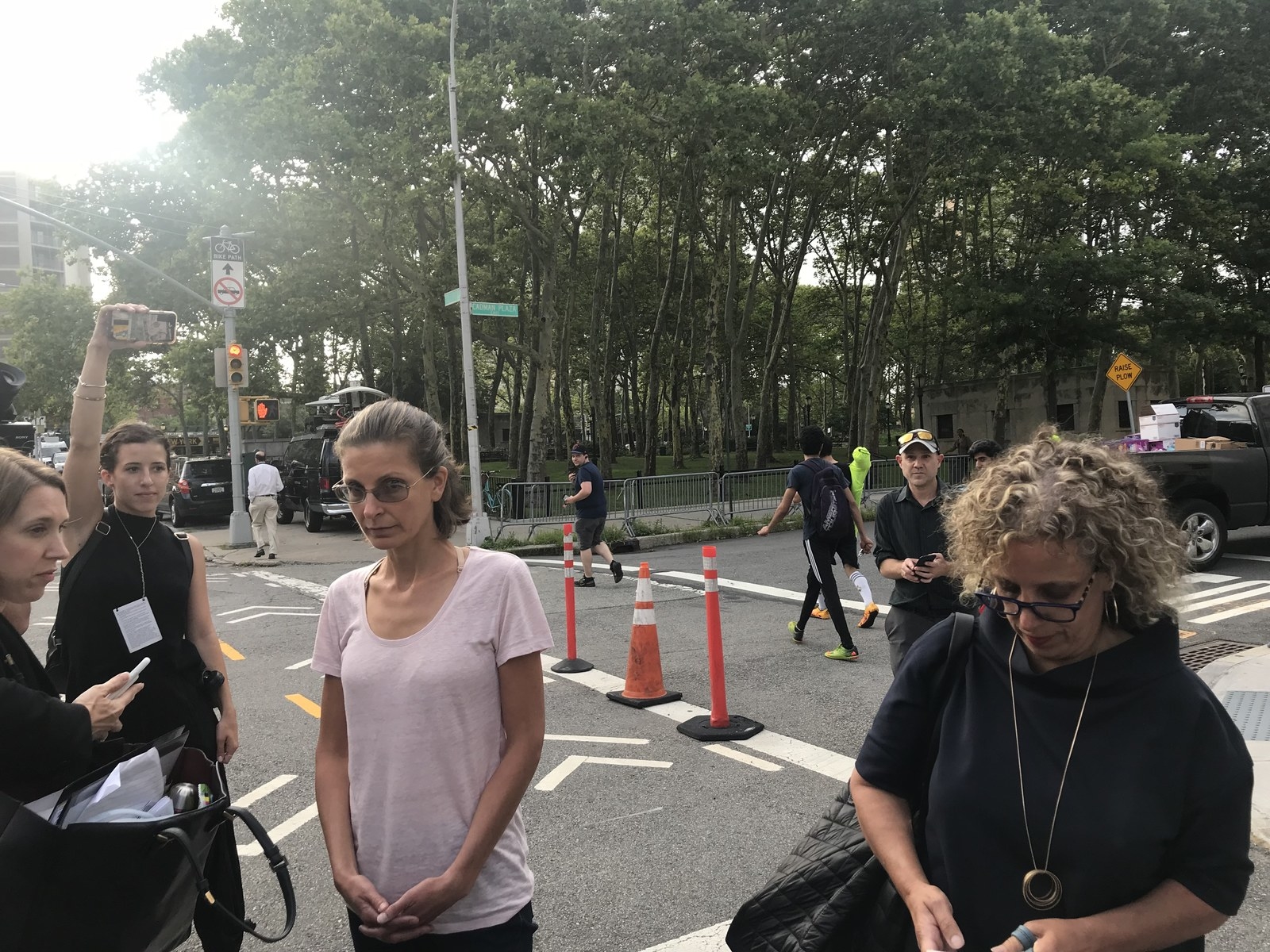 Susan Necheles, an attorney for Clare Bronfman, provided the following statement to BuzzFeed News:
Clare Bronfman did nothing wrong. Nxivm was not a criminal enterprise but instead was an organization that helped thousands of people. The charges against Clare are the result of government overreaching and charging an individual with crimes just because the government disagrees with some beliefs taught by Nxivm and held by Clare. This is not how things should be done in America. We are confident that Clare will be exonerated.
Sitting silently and staring ahead at the judge, Bronfman was arraigned on Tuesday afternoon in Brooklyn Federal Court, where she pled not guilty.
Prosecutors said they were worried she would be a flight-risk due to her vast fortune, so the judge placed her on a $100-million bond with home detention and electronic monitoring. She is due back in court on Wednesday.
Outside court, she declined to answer any questions.
Russell and the Salzmans were also arraigned on Tuesday afternoon in Albany Federal Court where they all pled not guilty.
This is a developing story. Check back for updates and follow BuzzFeed News on Twitter.‏