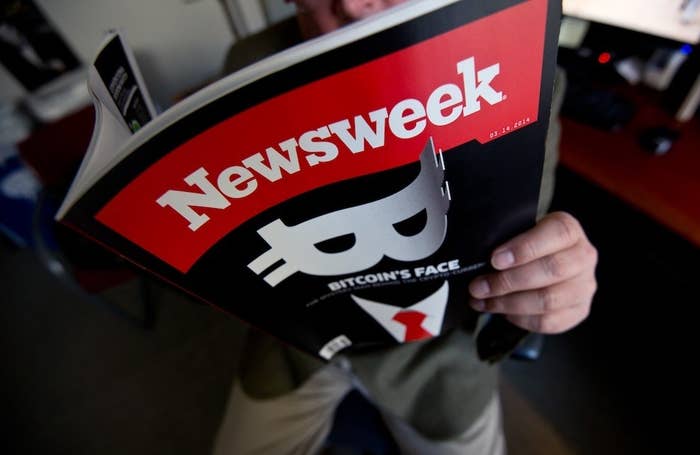 The former owners of Newsweek are being indicted for an alleged scheme to defraud lenders out of almost $10 million.
According to the Manhattan District Attorney's Office, the heads of IBT Media and Christian Media Corporation worked together and provided false statements about Newsweek's financial health to their lenders in order to secure loans for multiple computer servers, which were valued between $130,000 and $180,000 apiece.

They even made up an auditor named "Karen Smith, LLP." She had a website, phone number, and email address — even though "Karen Smith" didn't actually exist.

IBT Media cofounder Etienne Uzac and Christian Media Corporation former publisher William Anderson are among those being charged with money laundering, conspiracy, and falsifying business records.
"As alleged in the indictment, the defendants used the name of a storied Manhattan-based media company to further their financial criminal activity," Manhattan District Attorney Cyrus Vance said in a statement provided to BuzzFeed News.
"Etienne Uzac and his co-defendants are charged with conspiring to secure millions in funding that never would have come had they been honest about Newsweek's financial health."
Wayne Gattinella, the CEO of digital media measurement company DoubleVerify, also told BuzzFeed News in March they detected code on Newsweek Media Group and Christian Media Corporation websites that enables publishers to earn revenue on ads that would otherwise not meet industry standards for viewability.
"This suggests a very tight relationship, technically or otherwise, between these two organizations," Gattinella said.
Last month, Newsweek Media Group restructured, separating Newsweek magazine from IBT.