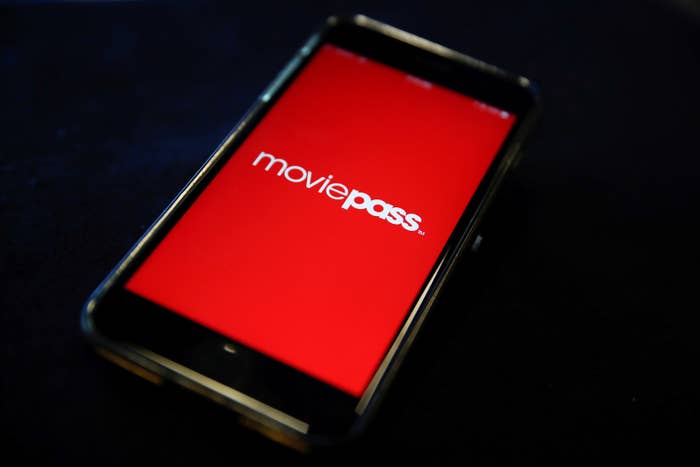 After MoviePass limited subscribers to seeing three movies a month, the company has announced that they will only be allowed to pick from six titles each day.
The three-movie limit, announced earlier this month, took effect Wednesday. The service will keep the monthly fee at $9.95, but subscribers will also get up to a $5 discount for any additional movie ticket.
"Because only 15 percent of MoviePass members see four or more movies a month, we expect that the new subscription model will have no impact whatsoever on over 85 percent of our subscribers," the company said in its statement.
MoviePass will publish the rotation of the six films a week ahead of time so people can plan accordingly. Showtimes may also vary depending on how popular the movies are.
Current subscribers will be given the option to opt in to the new plan when their current plan comes up for renewal.
"We believe this new model provides great value to the MoviePass community and, equally important, ensures that we can continue to provide these benefits for you to enjoy into the future," MoviePass CEO Mitch Lowe said in a statement. "As we celebrate the one-year anniversary of our $9.95 subscription offering, we want to thank you — our millions of members — for your loyalty and for your continued support. We'll have some exciting updates on additional features and service offerings — that will bring greater value to you as a member — in the near future."
The new limitations come after news that Helios and Matheson, MoviePass's parent company, reportedly lost $100 million in its second quarter. Stock prices for Helios and Matheson have also dropped below 4 cents.
The company's woes have been compounded by periodic outages and confusion among subscribers over the rapid pace of changes.