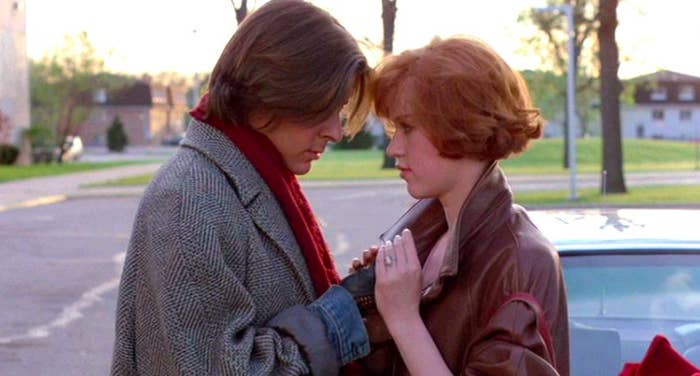 Molly Ringwald said she's happy that people are reassessing her classic 1980s movies, like The Breakfast Club and Sixteen Candles, more critically in light of the #MeToo movement.
Appearing on BuzzFeed News' Twitter morning show AM to DM on Tuesday, Ringwald said she it was important for her to be the one to start this "complicated and nuanced conversation" about her past roles.
Back in April 2018, Ringwald wrote an essay in the New Yorker reexamining the iconic movies she'd acted in, which were helmed by filmmaker John Hughes. She wrote that in retrospect she had noticed how the character of John Bender (Judd Nelson) sexually harasses her character, Claire, in The Breakfast Club, as well as inappropriate scenes in Sixteen Candles, such as when Jake (Michael Schoeffling) hands over his drunk, unconscious girlfriend Caroline (Haviland Morris) to an unnamed, less popular boy portrayed by Anthony Michael Hall.
"When she wakes up in the morning with someone she doesn't know, he asks her if she 'enjoyed it,'" Ringwald wrote in the New Yorker.
"Caroline shakes her head in wonderment and says, 'You know, I have this weird feeling I did.' She had to have a feeling about it, rather than a thought, because thoughts are things we have when we are conscious, and she wasn't," she wrote.
Ringwald told AM to DM she's happy her essay created "a really interesting conversation" among fans who hadn't thought about John Hughes' movies in the context of the #MeToo movement.
"Some people read it and said, 'Thank you, I've been waiting for somebody to write that' and some people said it never even occurred to them," Ringwald said.
The actor, who now plays Archie's (K.J. Apa) mom on the CW's Riverdale, said she didn't want fans to think she was "denouncing" The Breakfast Club or Sixteen Candles by acknowledging their more problematic scenes and plot lines.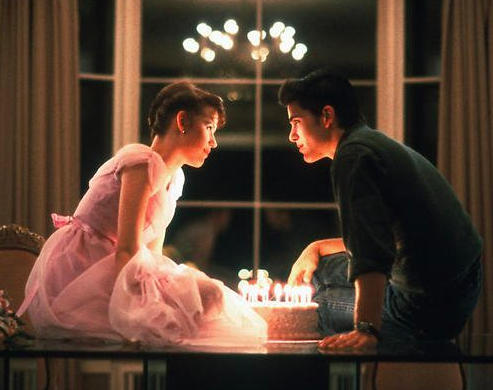 "There's still so much that I love about them," she said. "They're very powerful [movies] and they're connected to people's memories and youth."
As for which modern-day films accurately depict a young person's experience in high school, Ringwald said she's a big fan of Bo Burnham's Eighth Grade.
"I feel like that movie is a masterpiece and it's just a masterful performance by Elsie Fisher," Ringwald said.
"It's such a well-made film," she said. "Having a teenage daughter and being sort of around that instead of being in it, he just totally got it."