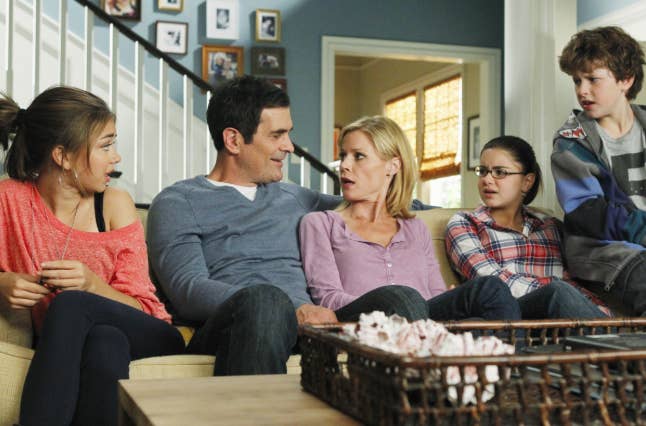 Modern Family was officially renewed for its 11th and final season, the network announced on Tuesday.
Starring Ed O'Neill, Sofía Vergara, Julie Bowen, Ty Burrell, Jesse Tyler Ferguson, and Eric Stonestreet, Modern Family is currently in its 10th season on ABC.
The show, helmed by co-creators Steve Levitan and Christopher Lloyd, has been a major success for the network with five Emmy awards in the Outstanding Comedy Series category, four SAG Awards, and a Golden Globe award over the past decade.
"Chris [Lloyd] and Steve [Levitan] have created one of the most seminal and iconic comedies in television history," Karey Burke, president of ABC Entertainment, said in a statement. "In its final season, there will be more milestone events that anyone who has been a fan of the series won't want to miss."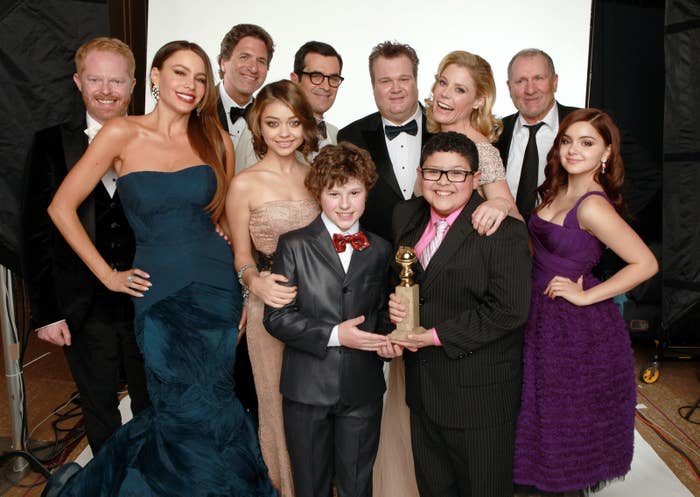 The family sitcom has long been a fan favorite. In addition to its Best Comedy run at the Emmys, Modern Family was once among the highest-rated shows on television, and its ratings, though diminished, are still relatively strong. This season, the show is rated in TV's top five comedies in viewers and is No. 1 in its 9 p.m. half hour spot on Wednesdays in the 18-to-49 age group that demographic advertisers seek.
"For 10 years, our characters have bravely faced turning points in life and moved through them to great personal enrichment; we have chosen a different path by doing one more season of Modern Family," co-creator Lloyd also said in a statement.
Co-creator Levithan added, "Even after 10 years together, we realized there are still some things our writers don't yet know about each other's sex lives."
CORRECTION
The final season is set to air in the 2019-2020 fall season. An earlier version of this post said it was due to air next year.