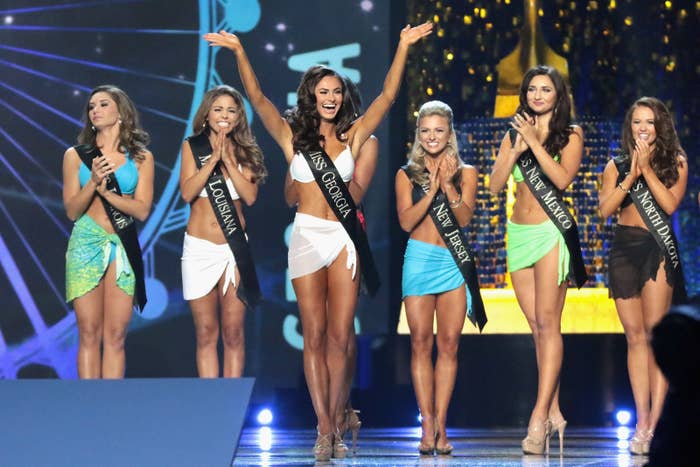 Miss America will no longer hold the notable swimsuit portion of its competition, Gretchen Carlson, chair of the board of trustees for the Miss America Organization, announced on Good Morning America on Tuesday morning.
"We are no longer a pageant. We are a competition," Carlson, who was named Miss America in 1989, said. "We will no longer judge candidates on their outward physical appearance."
Carlson also said the evening gown section of the competition is being updated by asking contestants to wear any attire that makes them feel comfortable, not necessarily traditional eveningwear like in the past.
"It's going to be what comes out of their mouth that we're interested in, when they talk about their social impact initiatives," Carlson said.
The changes to the Miss America competition come amid the #MeToo movement. Carlson said she knows "this is a new beginning and change can sometimes be difficult," but that the organization is embracing the idea of "evolving in this cultural revolution."
In 2016, Carlson — a former cohost of Fox & Friends — settled a lawsuit against Roger Ailes, the former Fox News chair and CEO who was accused of sexual harassment and misconduct. She's been outspoken about the #MeToo movement and an advocate for victims of sexual harassment.
"Thousands of women have been inspired to know they could stand up and speak up and their voices will be heard," Carlson said.
This year's Miss America competition is set to air on Sunday, Sept. 9.